With the ever changing evolution of transportation, engage with a company that addresses your current and future needs.
INPS Group
INPS Group is a global supplier to the industry. With operations in Canada, USA and Mexico, we serve both the domestic and international markets. Through our in-house capabilities and numerous group companies under the INPS Group, we provide complete program management.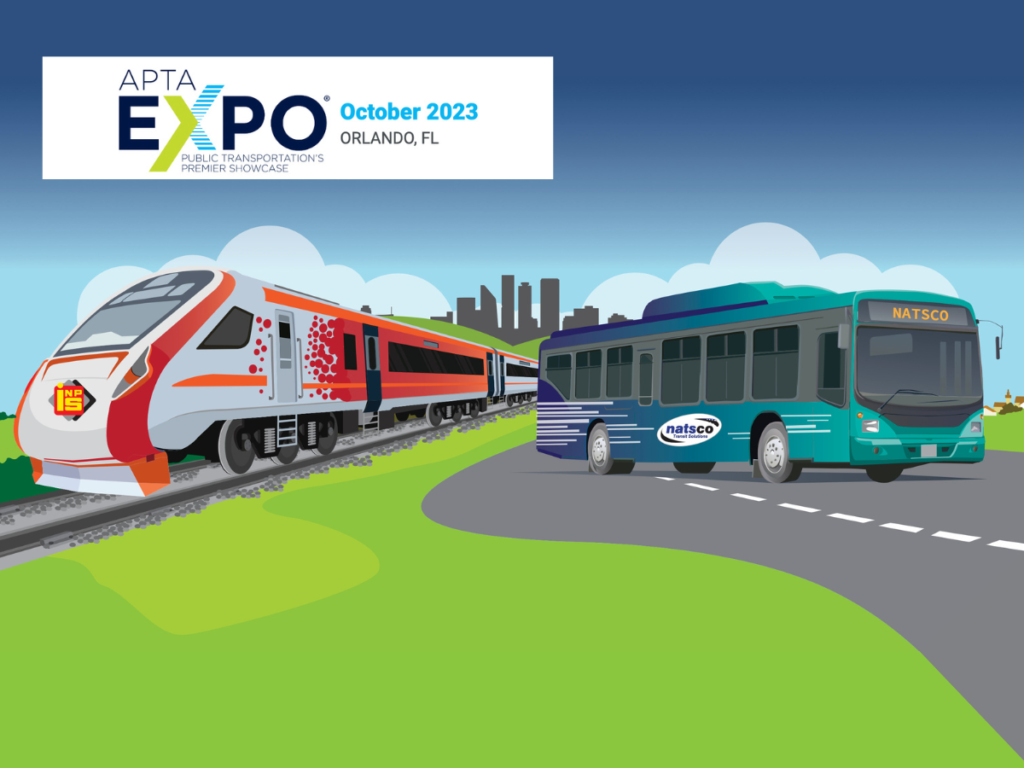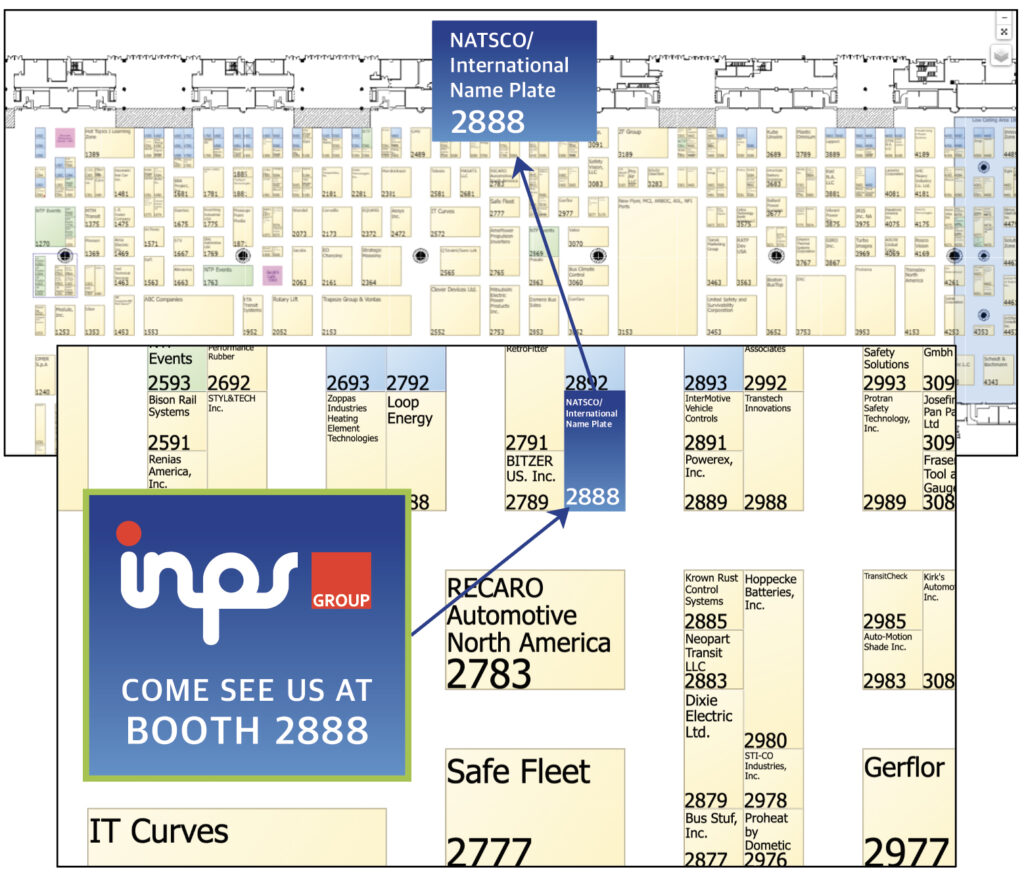 © INPS Group
International Name Plate Supplies Ltd. (INPS)
INPS is a vertically forward-thinking integrated provider of product solutions to the transit industry. Products include: fiberglass, vacuum formed parts, HPPL and LLEPM photoluminescent, interior and exterior graphics and LED displays.
Offering Unique Solutions to the Transit Industry
Fiberglass Reinforced Plastic (FRP) Solutions
We are continuously developing innovative and maintenance friendly solutions for mass transit vehicles including: interior fiberglass panels, fiberglass window freezes, masks arc shields and toilet seats. With onsite engineering, INPS can build from concept to finished product.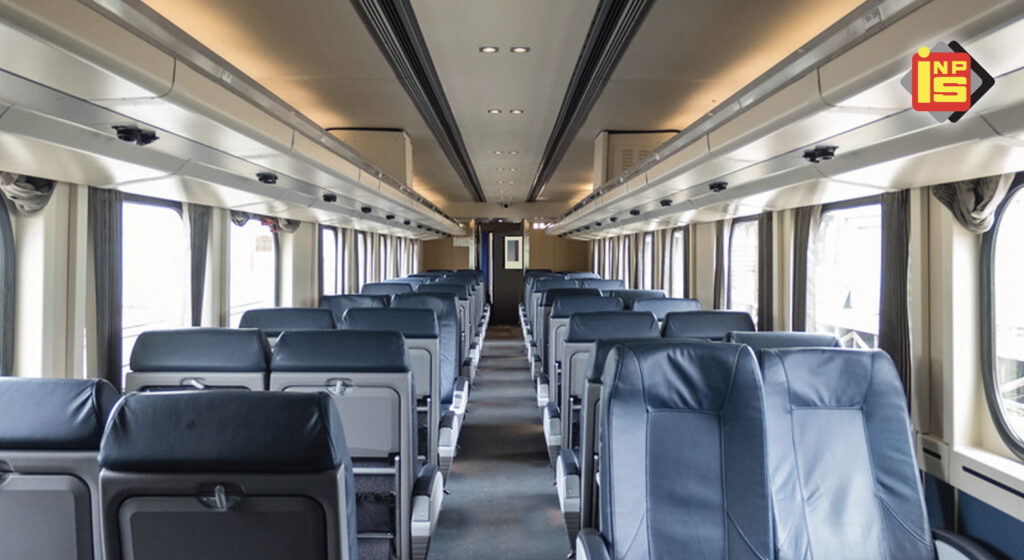 Graphics
Interior
Wall finishes provide a huge branding opportunity. With their outstanding reliability, ease of use and creative latitude. INPS uses 3M films to create stunning graphics on buildings and walls, regardless of texture, size or weather conditions. The world is officially your canvas.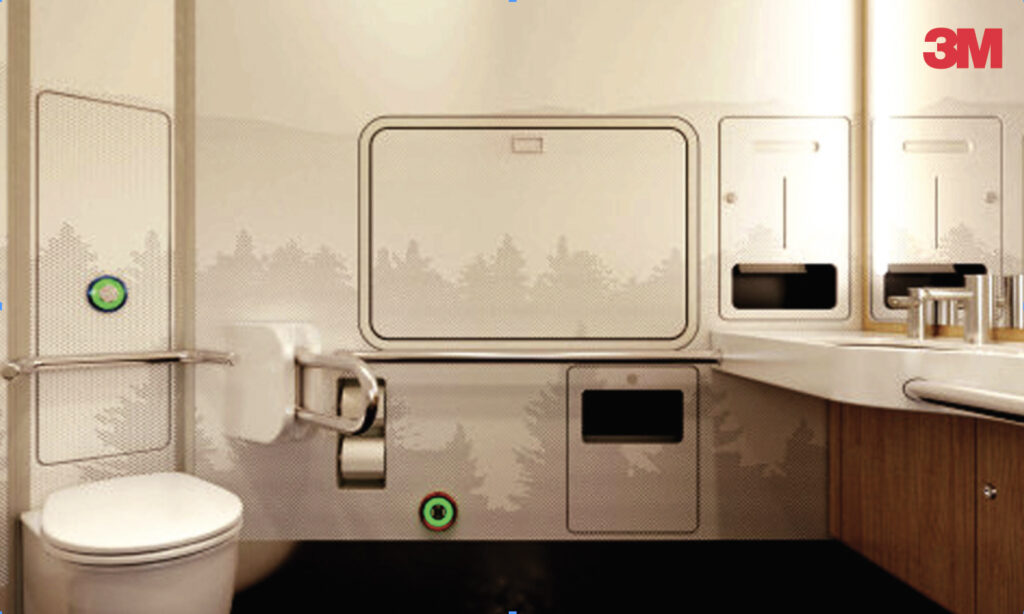 Exterior
INPS manufactures high quality, reflective exterior transit graphics; from full vehicle wraps to safety decals and striping. INPS is committed to working with only the best materials and suppliers in the industry. As a 3M Select Platinum Graphics manufacturer and installer, we design, produce and install vehicle decals and wraps. When supplying vehicle wraps and decals for transit or fleet applications our team can incorporate artwork and colours while considering effective spacing of the design based on the application requirements. INPS also had a Graphics team that can assist in design or support when requested.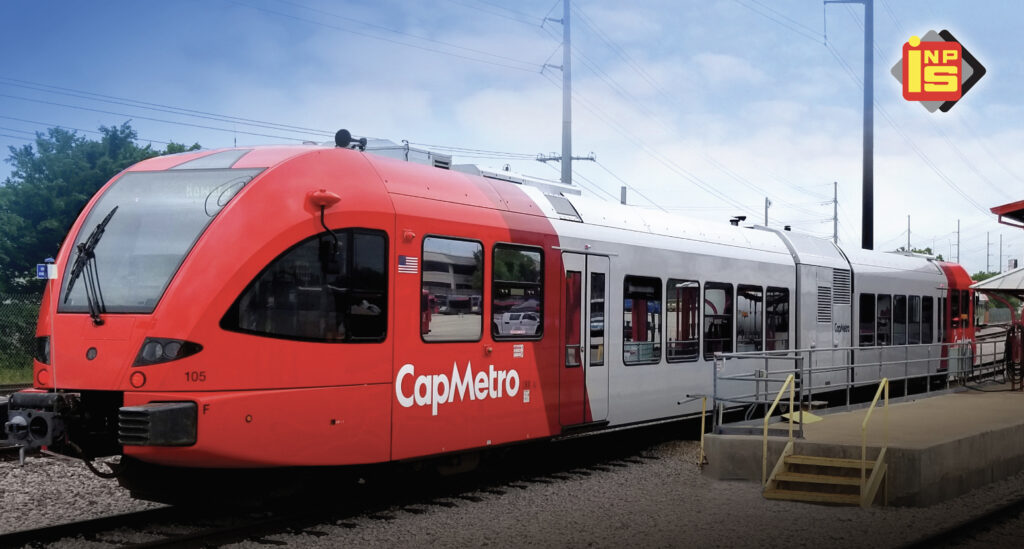 High Performance Photoluminescent (HPPL)
INPS has developed turnkey solutions that include Emergency Signage for Egress/ Access of Passenger Rail Equipment. HPPL Decals exceed the latest industry standards. Firefly™ addresses the needs of safe evacuation from rail cars, buildings or transportation corridors.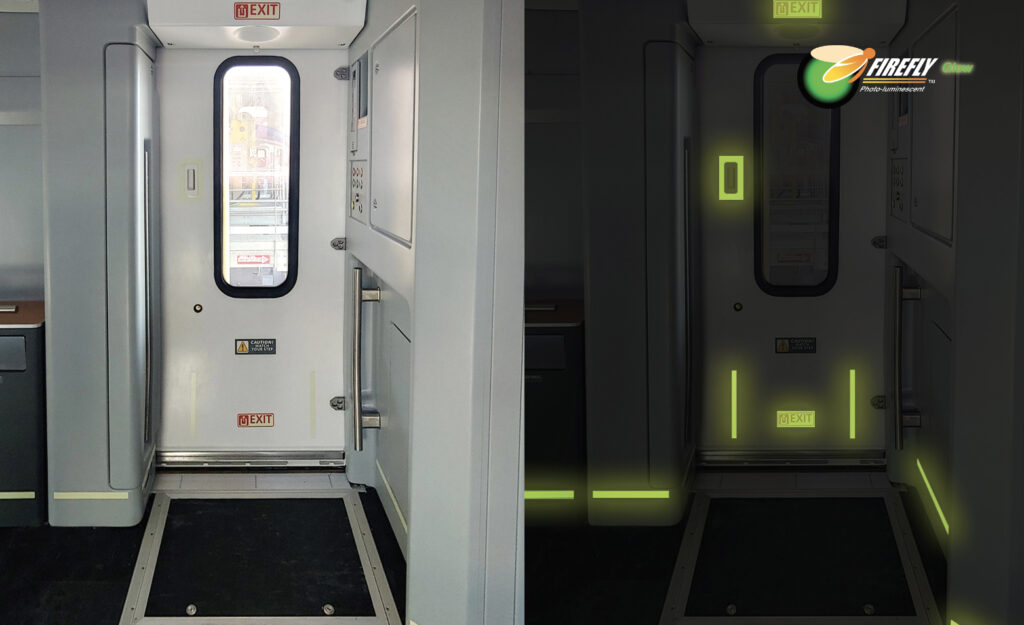 LED Displays
INPS' backlit displays on control panels are manufactured with high impact acrylic, laser routed to shape with an embedded LED lighting. Assembled, painted and polycarbonate overlay applied. Our control panels are illuminated with a dimmer switch, for night time readability.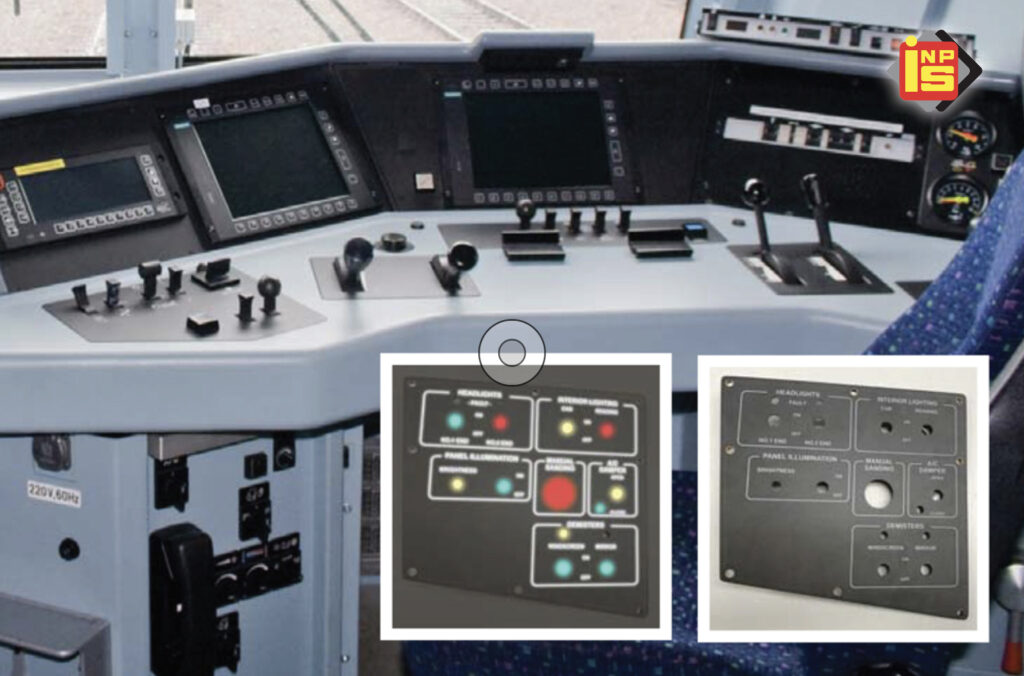 Thermoformed/Vacuum Formed High Pressure Laminate (HPL) Panels
INPS thermoforms/vacuum forms wall panels, window panels and stair well panels for bi-level train interiors. INPS also manufactures high pressure laminates (HPL) for transit car ceilings and walls. We offer a full catalogue of existing transit components, custom component design, engineering and manufacturing services, sample engineering and component retrofits, as well as installation services.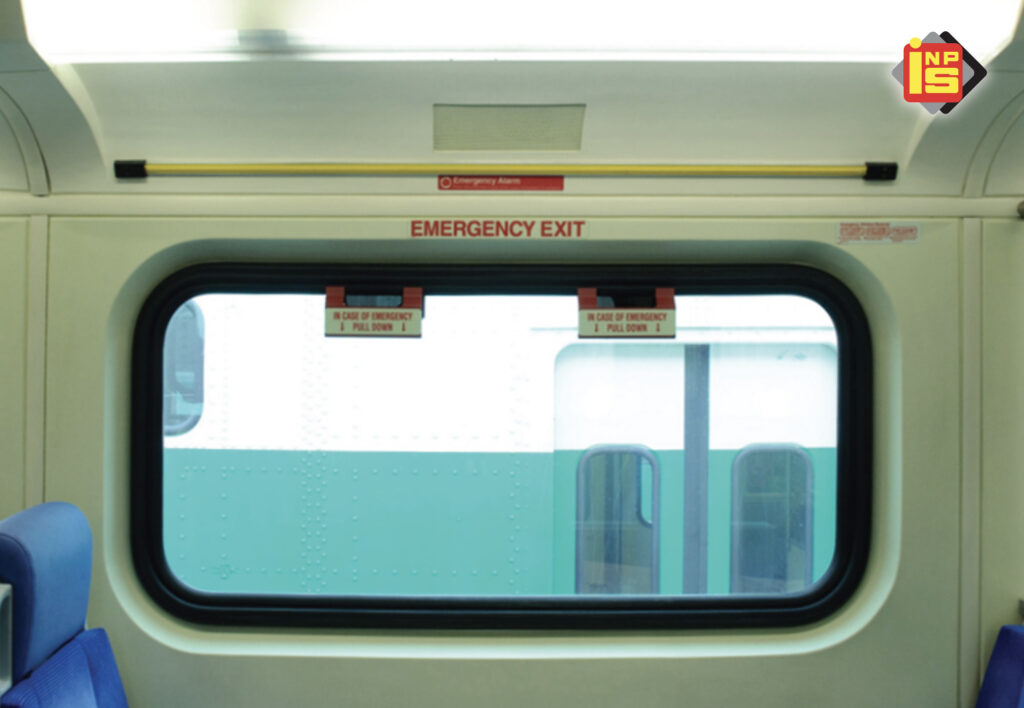 NATSCO
NATSCO is a supplier of OEM and aftermarket products for transit fleets across North America. We offer parts and services for bus and rail fleets, including field service support, rebuild programs, overhaul kits, and custom engineering. With locations in the US and Canada, we strive to ship orders quickly and efficiently.
Let us know how we can help your agency save money and reduce your sole-source dependencies. We can supply parts in many areas, including: Driver seating, suspension, glass, bumpers, rubberized mounts, pneumatic springs, body panels, door systems, graphics, brakes, passenger seating, mirrors, windshield wipers, lighting, belts, and wheelchair ramps.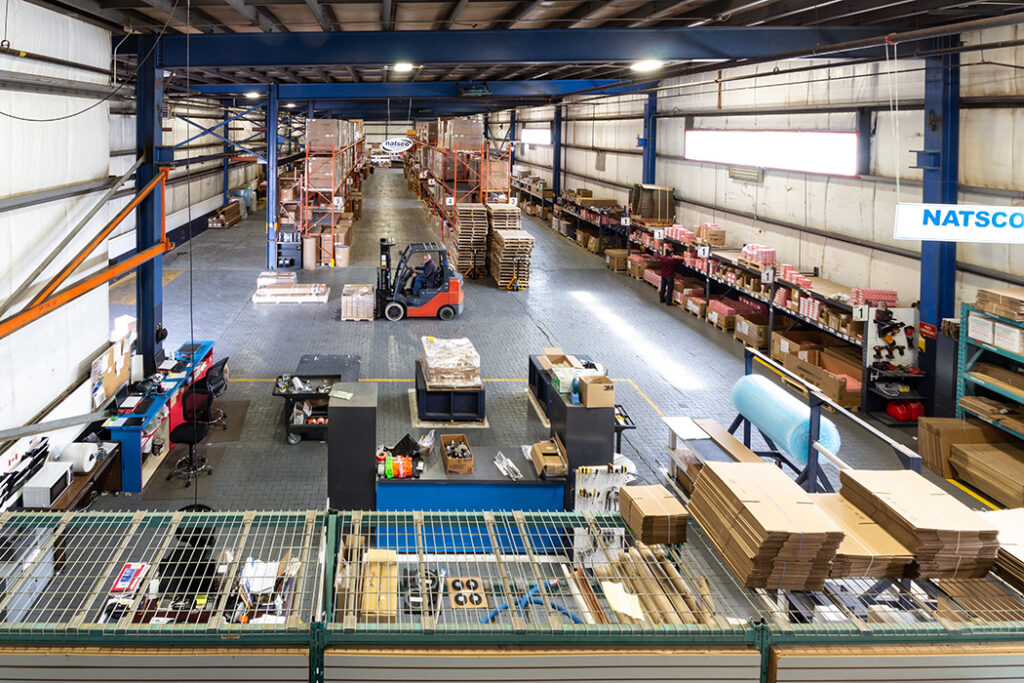 "INPS Group is excited to showcase our unique transit solutions at the APTA Expo 2023 Public Transportation Premier Showcase. We hope to see you in Orlando October 2023!"
This article was originally published by INPS Group.