Graffiti does not have to be a problem, INPS Group has the solution.
Vandalism of trains, buses, buildings and assets are offensive, unpleasant and projects an atmosphere of neglect. This is a global problem.
Tagging is one of the most common names for graffiti and it incurs substantial costs to businesses and property owners. One of the biggest complaints we hear from our customers is that the presence of graffiti and etched windows/mirrors gives an indication that the area is not safe nor clean.
The unknown cost and effect is the loss of ridership or visitors due to a degraded environment that impacts customers sense of security.

Protect Your Assets and Customers with 3M™ Scotchgard™ (SG) Multi-Layer Protective Film 1004 from INPS Group
3M anti-graffiti film provides four layers of protection against etching and paint damage. Maintain passenger's comfort and sense of security with 3M SG 1004 Film.

© INPS Group
"INPS Group has years of experience selling 3M™ Scotchgard™ Multi-Layer Protective Film 1004. INPS converts the film to custom cut parts meeting the detailed specifications outlined by our customers. Our main customer base is the Transit Industry which includes buses, train cars and subway stations. We also partner with global installers to support successful applications."
The Transit Industry
The transit industry faces many issues involving property damage and defacement. Subways, trains, windows and escalators have all become prime targets for vandalism and graffiti. The use of a sharp instrument or etching with acid is also another method that can destroy surfaces in such areas.
Applying 3M™ Scotchgard™ Multi-Layer Protective Film 1004 prevents graffiti and vandalism in many areas including: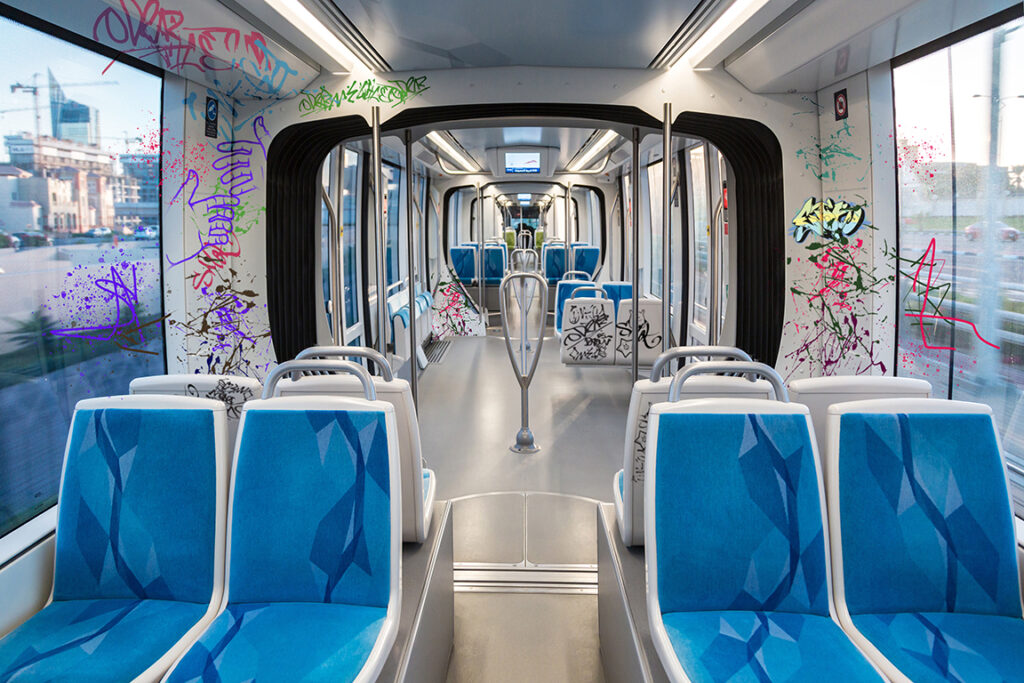 © INPS Group