High Performance Photoluminescent Decals Made From Polycarbonate and Embossed for Braille Applications
INPS offers a large range of durable interior graphic signage that meets safety standards.
Our High Performance Photoluminescent decals not only comply with the latest industry standards, but have set the bar in HPPL decals. The end result is a durable and easy to clean decal which meet or exceed APTA and FRA regulations providing clear and concise directions in the case of an emergency.
If it is signage you are looking for, you won't be disappointment with our HPPL polycarbonate embossed braille signage with durable 3M adhesive.
We offer a large range of interior graphic components that serve both functional and aesthetic purposes for rail cars, buildings and stations.

Why Use FIREFLY HPPL Products?
Exceeds Brightness Requirements
High Durability
Embossing Options
3M Adhesive Backing
Meet Standards for Fire, Smoke and Toxicity
High Impact Resistance
Chemical and Stain Resistant
No Radioactive Material used in Manufacturing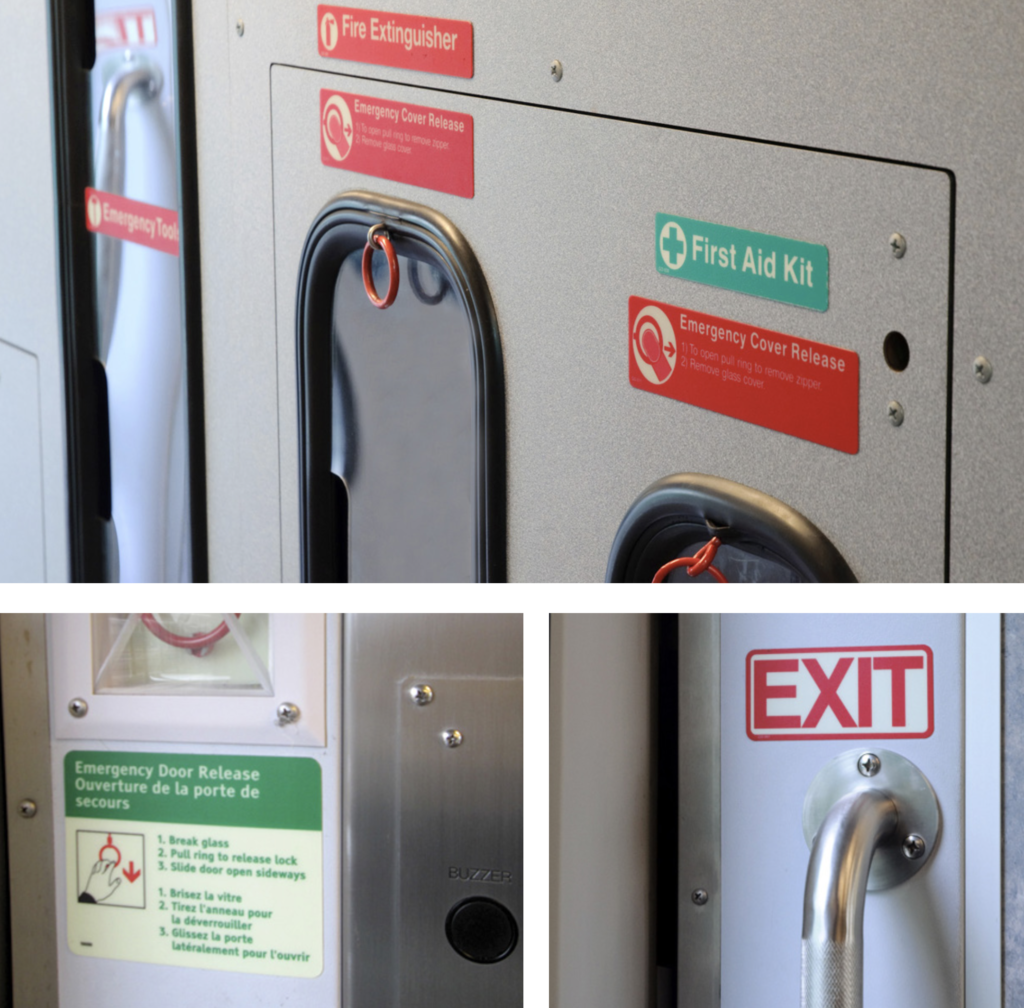 © INPS Group

© INPS Group
INPS Has Solutions for All Your HPPL Signage
FIREFLY™ has developed turnkey solutions that include egress signage – High Performance Photoluminescent (HPPL) decals.
In consultation with industry leaders, FIREFLY addresses the needs of safe evacuation from rail cars, buildings or transportation corridors. FIREFLY™ photoluminescent products are manufactured using the highest quality materials in terms of durability and safety. FIREFLY™ is another innovative solution developed by the industry leader in transportation graphics INPS Group.
Use On:
Public transportation
Building interiors
Stations and platforms
Tunnels
"Our High Performance Photo-Luminescent (HPPL) decals can range from egress signage, safety decals, evacuation maps, regulatory signage and are used in public transportation, rail cars, inside buildings, stations and platforms. They are designed to meet the luminance requirements specified in APTA SS-PS-002-98 Rev.3 Standard for Emergency Signage for Egress/Access of Passenger Rail Equipment. They also comply with FRA Regulations and Building Codes and are manufactured using high quality materials in terms of durability and safety, to address the needs of safe evacuation, when required."
Safety Where You Need It Most
Regulatory signage
Braille signage
Control panels
Safety decals
Wayfinding
Evacuation Maps
Instructional
Universal Safety Symbols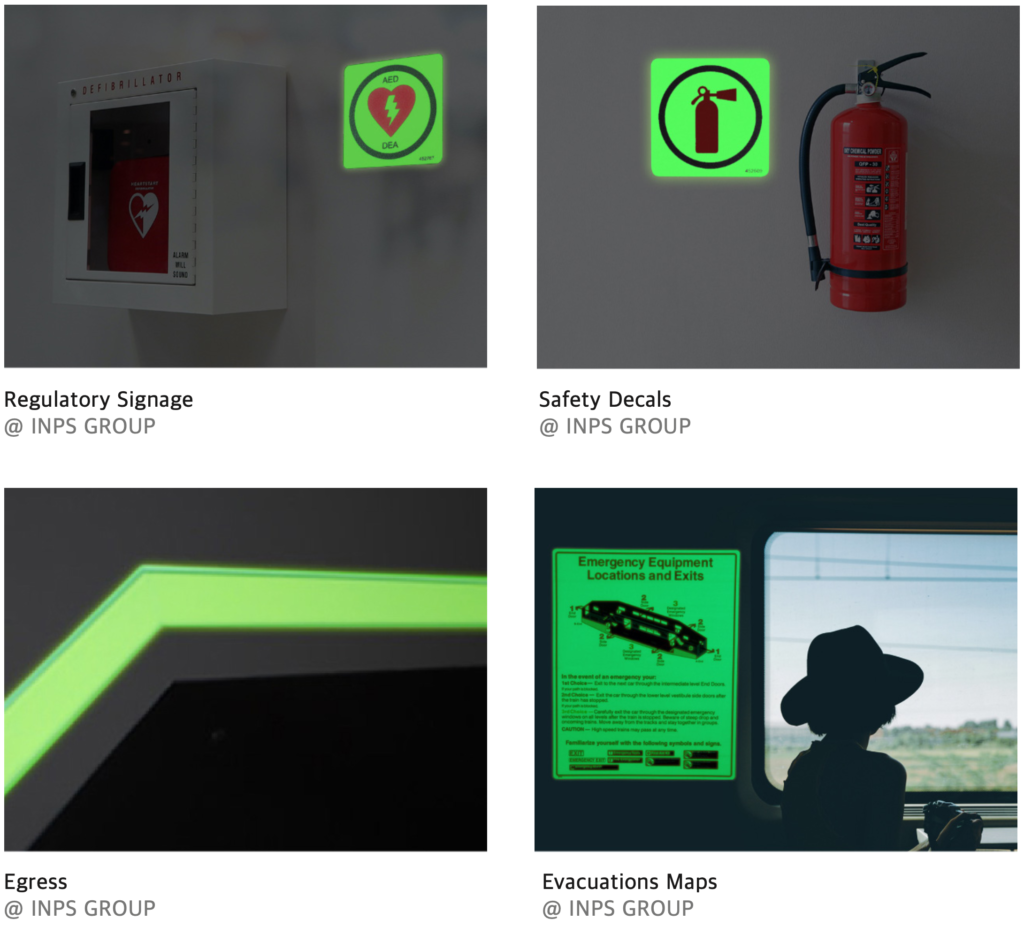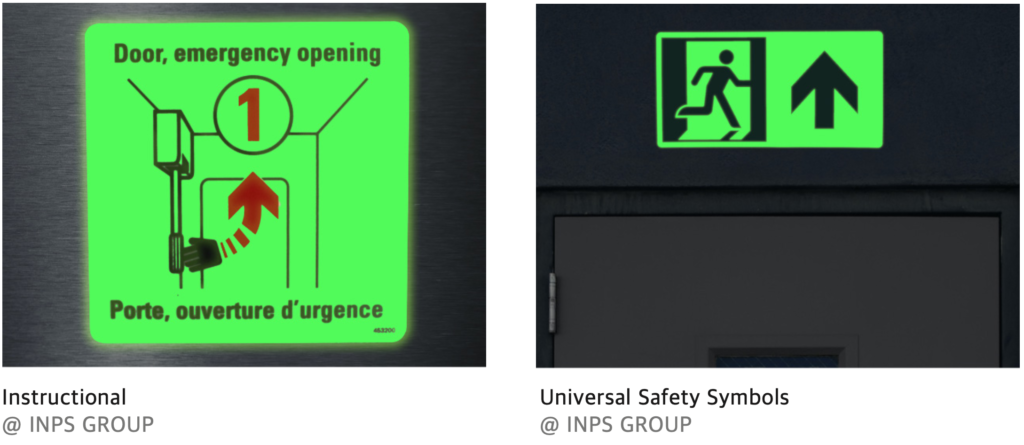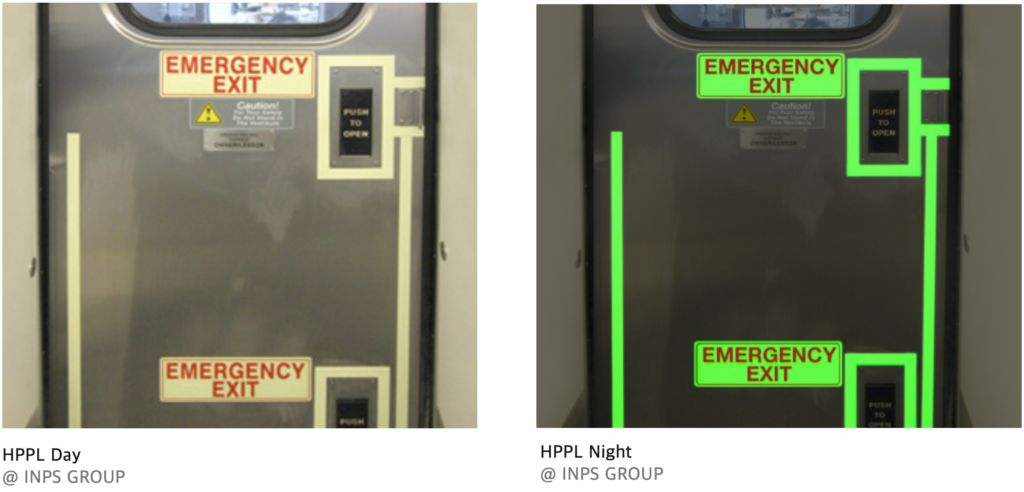 Applications
Surface types:
Rough, Textured, Uneven Surfaces
Handles temperatures to 148°C (300°F)
Plastic
Glass
Stone
Ceramic
Metal
Rubber