The reliable performance of railway equipment heavily relies on the durability of its components, particularly the bearings which are responsible for rotational motion, load carrying, shock absorption, etc.
Naturally, failure of such critical elements can result in costly downtimes, decreased productivity, and even catastrophic accidents. As such, designing and maintaining bearings with extended (and predictable!) service life is critical for the railway industry to meets its productivity goals.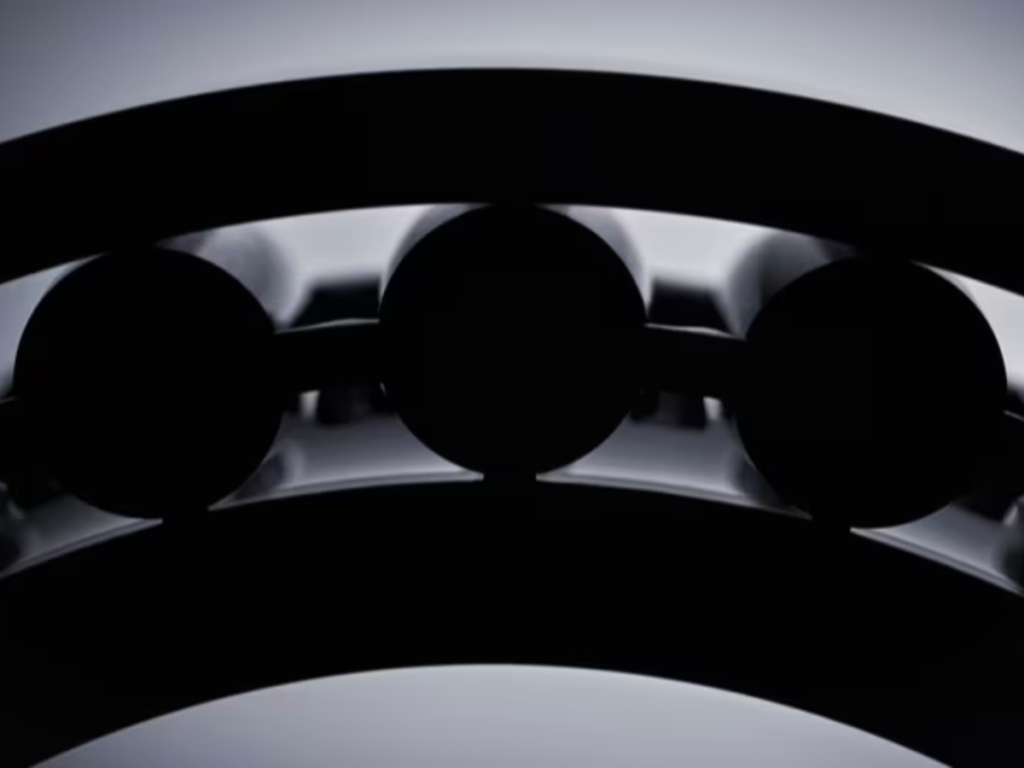 The Way It Was
Traditionally, bearing life calculations relied on load- and load-capacity-based models, which estimate the bearing life based on sub-surface fatigue. However, these models have limitations, such as their inability to account for surface initiated and other non-sub-surface failure mechanisms, making them less accurate for bearing life prediction. And given the trend of downsizing, increased power density in rail applications, and the challenge of lubrication, it is increasingly important to consider the bearing surface too.
The Way It Is
The Generalized Bearing Life Model (GBLM) has emerged as the most advanced model for calculating bearing rating life. Developed by SKF experts and validated in state-of-the-art software by a cross-functional team in house, GBLM enables a physical and mathematical subdivision into damage on the surface AND damage beneath the surface, resulting in a more realistic rating life calculation. This model is also more flexible and future-proof due to its expandability.
Did You Know?
Traditional load-capacity-based methods for bearing life calculation have been in use for over 70 years – and were originally developed by us at SKF! These methods have been widely adopted throughout the industry and have served as a useful tool for selecting and sizing bearings for a wide range of applications.
Time for a Change?
The use of innovative, advanced, and more generalized bearing life models could prove important in railway bearing design going forward, where real applicational stresses and associated failure modes can vary significantly. By accurately predicting bearing life under different conditions, these models can help optimize product selection and maintenance intervals, resulting in better performance, reduced downtime, and increased productivity.
Moreover, innovative bearing life models such as GBLM can also verify other failure mechanisms, such as smearing and even potentially cage fracture in the future. In contrast, load-factor and sub-surface fatigue-based models are not capable of doing so, making them less useful in many situations.
To implement these advanced and more generalized service life models, advanced numerical methods, IT tools, and computing power are required. Fortunately, these tools are now readily available within SKF, and the models are beginning to be calibrated and validated by numerous service life tests, making them accessible to product development and application engineers.
About L10
The rating life L10 is a parameter used to estimate the expected cumulative service life of a rolling bearing. It is a standard measure defined by the International Organization for Standardization (ISO) and is widely used by bearing manufacturers, including SKF, to provide customers with information about the expected reliability of their products. SKF uses sophisticated computer modeling and laboratory testing to calculate the rating life L10 for its bearings, taking into account factors such as load, speed, temperature, lubrication, and contamination. The rating life L10 is an important parameter for selecting the appropriate bearing for a particular application, and SKF provides detailed information about the rating life L10 of its products to help customers make informed decisions about their bearing needs.
In summary, while load- and load-capacity-based models may be used for product (pre)selection, innovative and more generalized bearing life models are necessary for a more realistic service life prognosis and maintenance interval derivation. By utilizing these models, railway designers and maintenance professionals can make informed decisions regarding the selection of bearings and bearing design features, use, and maintenance of bearings, leading to better performance, reduced downtime, and increased productivity in railway equipment.
Interested in finding out more about what all this means for axleboxes and other critical train components? Then join us in our upcoming Railvolutionary Webinar "Life of railway bearings – Why calculations matter" on June 28, which is hosted by SKF's Railway Engineering Manager, Jochen Baum.
This article was originally published by SKF.