However, SKF worked hard to resolve issues and was open about the problem it was encountering. The two companies have worked together for a number of years on bearing fitting and removal and have built up a good relationship. A solution was quickly found, and the magnetic activation was replaced with near field communication (short-range wireless technology) activation. Following the success of the trial, full installation began and more than 1,000 sensors have been fitted.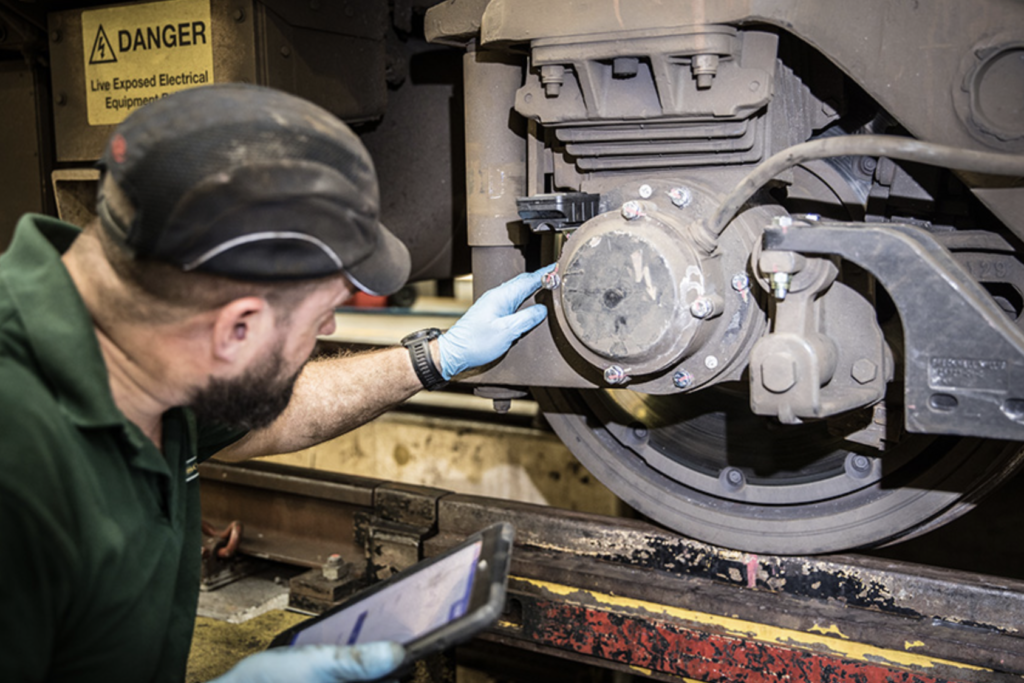 © SKF
Reaping the Rewards
Cooper notes, "The benefits are that we can work with these in conjunction with bearing riding, and we have installed sensors on the most critical positions in the fleet, following analysis of recent failure modes. They are easy and quick to install and commission. GTR have 5,536 axle ends on the fleet, so fitting needs to be easy. Once a rider picks up the bearing as defective, we fit the SKF Insight sensors to that bogie, and that gives us a level of assurance that we can keep running that unit. Once SKF have identified which of the four wheelsets is at fault, we can proactively bring the unit in without impacting on the availability of the fleet."
Santomassimo points out other advantages in adopting condition monitoring, including the possibility of understanding the types of defects on the bearings. "When the failure modes are clear, it is possible to develop design changes related to the application to increase the reliability of the train wheelset," he says. "Electric current passage is one of the dominant defects observed and a well-known phenomenon in the industry."
In the short term, savings will be concentrated primarily on improvements to orders of material and a reduction in unplanned maintenance activities. Long term, the customer will be able to support a condition-based maintenance programme to minimize the operating costs of the trains.