The dangers of combining humans, railways, and electricity are well documented. Live power lines are especially harmful if one approaches them without due diligence.
However, those dealing in railway operations will be more than aware of the risks that harmful currents passing through engineering components can have on a train's bogie system.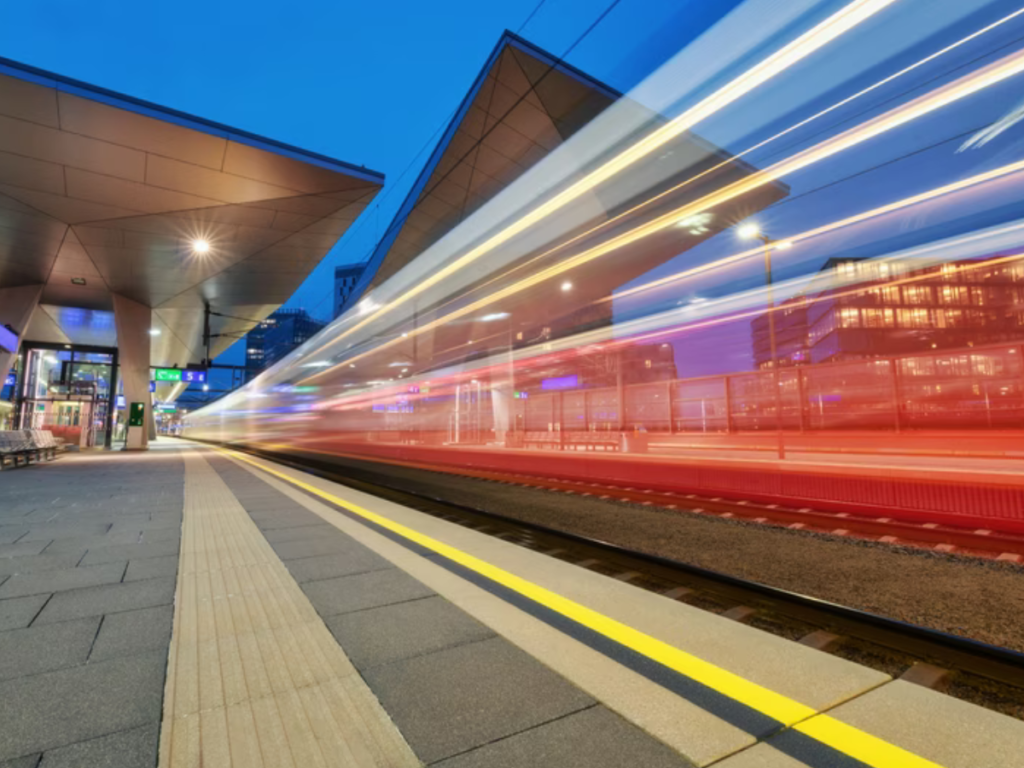 A Shocking Impact on Bearings?
Electrical currents, generated by asymmetries in a motor's magnetic circuit, can lead to the premature failure of traction bearings like the ones found in axle boxes. As well as potentially harming bearing elements, lubrication can become contaminated, burn away, or behave unusually under the influence of a passing current.
If a suitably insulated solution is not deployed, craters can form on the bearing material itself as fragments of the bearing material break away. Similarly, electric pitting is a common sign of more powerful electrical current damage. As rolling elements pass over these craters or pits, a secondary failure mode, fluting, occurs leaving grey stripe-like patterns along the raceways.
While the continued optimization of rail infrastructure, mainly in motors and overhead power lines helps to alleviate these electrical issues, they are almost impossible to eradicate completely. The most appropriate fortification strategy is to introduce bearings that are comfortable dealing with modern AC technology.
Hybrid Bearings: Best of Both Worlds
Implementing hybrid bearings that combine a steel surface with ceramic rolling elements is one method for extending maintenance intervals and lowering risk of application failure. Having been the preferred choice for high-speed machine tool applications for decades, their light weight and ability to perform under demanding lubrication conditions means they are a solid solution for electric vehicle powertrains too.
Recently SKF launched a new SKF hybrid deep groove ball bearing, which can extend maintenance intervals for rail operators, offerings lower friction, higher precision, and most importantly, superior electrical insulation properties, also thanks to innovative cage technology. The PEEK material from which the two-piece cage is made provides a combination of high fatigue strength and flexibility and is proven to handle extreme operating temperatures, even if electrical currents have burned away lubrication. It has almost constant mechanical properties through a wide range of temperatures and reduces heat generated by the bearing.
Another deep groove ball bearing offering, SKF INSOCOAT, is equipped with an electrically insulating coating for added reliability and uptime in electrical applications. Here you can discover more details about this unique product.
Experience is Everything
As well as the solutions mentioned in this article, SKF provides an entire range of electrical-combatting bearings to mobility companies all over the world. Through decades of industry involvement and innovation, our expert engineering teams have a deep insight into electrical motor applications and are equipped to provide solutions to customers' unique challenges.
This article was originally published by SKF.