Companies that have existed for close to a century often have had to change direction along the way. This is particularly true of Australian company JSG Industrial Systems, which at a critical juncture remade itself to succeed in the lubrication systems business.
JSG Industrial Systems, SKF's distributor of lubrication systems in Australia, has a long and storied history in the industrial development of the country. Family-owned, family-run, the company has existed in one shape or another for 98 years, always moving ahead with the times. Today, in collaboration with SKF, it maintains a position at the technological forefront of its industry.
John Sample, owner and CEO, has been running JSG since the late 1960s. He is proud of the company's longevity. Standing in front of a wall of photographs and memorabilia in the company's head offices in Revesby, southwest of Sydney, Sample points to a painting of a dark-suited, distinguished-looking gentleman with features not unlike his own.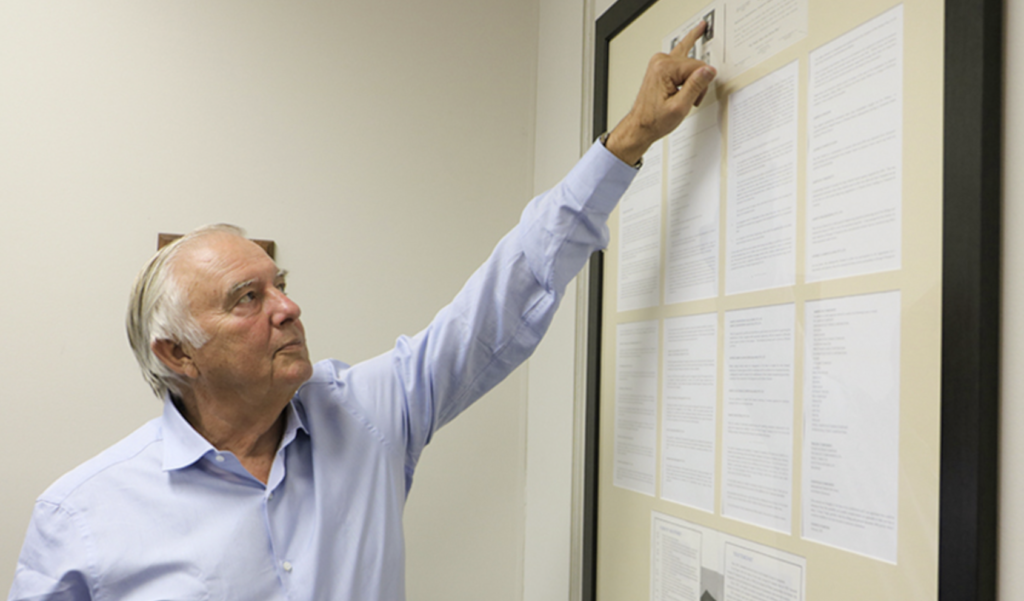 "It started with my grandfather, George H. Sample," Sample explains. "He was one of the great entrepreneurs of Australia. He established the business and immediately set about expanding it."
Founded in 1921
Grandfather Sample founded the company in 1921 as George H. Sample & Son to import after-market spare parts for Australia's burgeoning car fleet. Over time, the company grew to include subsidiary companies such as Vane Electrical Instruments, Auto Lab Industries, Gee Jay Motor Products and Sample Engineering.
In 1946 the company moved into electronics and measuring instruments with a new subsidiary, Sample Electronics, which became the Australian distributor for Hewlett-Packard, a relationship that lasted until 1967 when Hewlett-Packard purchased the company and established its own operations in the country.
Sample says the change in direction was natural for his grandfather. "He always had the mentality of an entrepreneur," he recalls. "He was my mentor and my idol when growing up. He was an amazing man and I loved him dearly."
Following his grandfather's example of self-made entrepreneurship, John Sample started his own construction company while still in his late teens, building residential housing and private hospitals in Sydney.
George H. Sample ran the family suite of companies until he died in 1960. After his death, the group ran into financial difficulties, which by 1967 led to the sale of the majority of its subsidiary companies and assets. John Sample took over ownership from his father in 1966 and set about forging a new path for the company under the name JSG Industrial Systems.
"Looking through my father's files," Sample says, "I discovered documents relating to a brand called Lincoln Industrial, which was a lubrication company based in St. Louis in the United States. My father had the rights to distribute the products in Australia, but he had never done anything about it. I thought that this could be our path forward and ran with it, essentially rebooting the company, which became the sole distributor of Lincoln products in Australia and across Southeast Asia."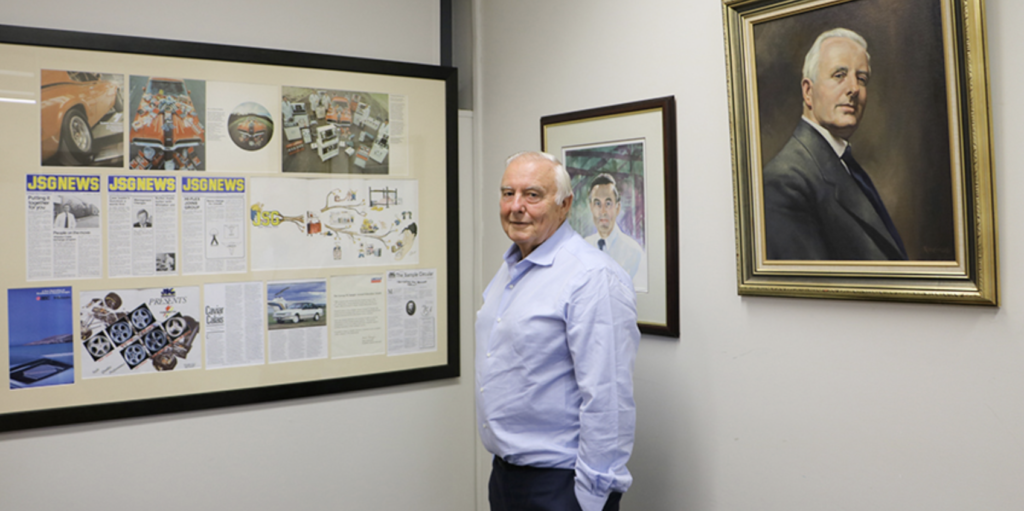 © SG Industrial Systems / SKF
Saving Maintenance Costs
With the Lincoln offering as the core, Sample built up and transformed the company. Early on, for example, he saw an opportunity to build a service around the Lincoln SL-Injector. "We thought, 'Rather than take large mining trucks back to the workshop for lubrication servicing, why don't we build a workshop on the truck?" Sample recalls. "Out of this thinking, we developed the first Centro-Matic system, which delivers grease and oil from the injector to the site requiring application. By installing these systems on trucks, we saved mining companies a fortune in maintenance costs."
SKF acquired the Lincoln organization in 2010, effectively taking over its international distribution channels, which included JSG Industrial Systems. In recent years, under the stewardship of SKF, JSG has grown its operations and continued to develop services that push the lubrication industry forward.
Gavin Garland, area director Southeast Asia for SKF, notes that JSG has been doing a fantastic job providing lubrication solutions in the region for many years. "JSG and SKF have recently stepped up their investment and strengthened this collaboration, and we've seen exceptional growth of our lubrication business and operations in the region," Garland says. "Lubrication and lubrication systems form a very important part of the SKF business."
Optimizing Lubrication Systems
The ongoing wave of unprecedented industrialization in Southeast Asia is seeing massive investments take place not only in manufacturing, but also in the construction of urban infrastructure, transportation networks and power generation systems. "Vietnam and Indonesia, for example, are industrializing countries where manufacturing growth is still of utmost importance," Garland says. "And in this demand for productivity, we see the ongoing need for effective lubrication systems. Today, more than half of all bearing damage and failures can be attributed to inadequate lubrication, so optimizing these systems is paramount."
Part of the SKF vision for the delivery of lubrication involves moving increasingly into Industry 4.0 principles. "Improving the reliability of customer assets and the efficiency of their machinery requires dispensing lubricants in the right way, with the right systems, in the right time and in the right amounts," Garland says. "When you automate this process and employ digitalized monitoring systems, you increase the likelihood that this can occur. In this way, machine performance is improved and maintenance costs can be reduced."
The basis for the SKF–JSG relationship is the companies' converging interest in providing the best solution for customers, Garland says. "I see JSG as an organization that has focused its energies and efforts on becoming a leading player in lubrication management and lubrication systems," he says. "As they continue to invest in their infrastructure, their people and their engineering know-how, they enhance their capabilities as our partner in delivering this vision."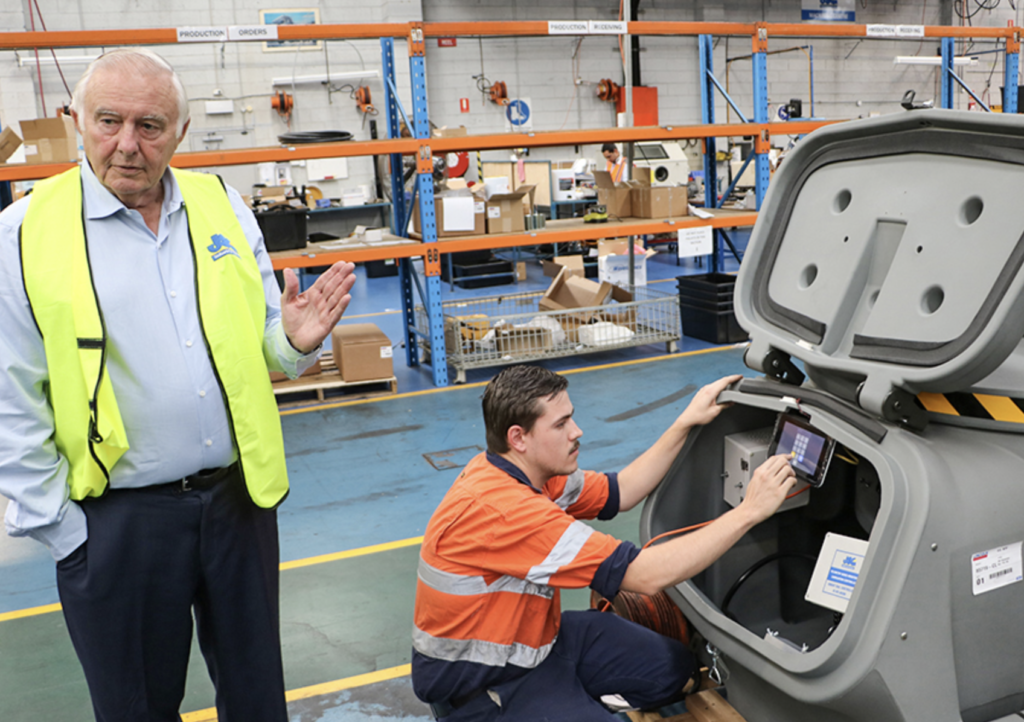 © SG Industrial Systems / SKF
New Digital Capabilities
JSG has already started developing its own digital capabilities, complementing SKF's advancement in this area, Sample says, adding "I see a great opportunity for the two organizations to deepen collaboration in this area."
JSG remains a family company, with son James now a manager. The family's portfolio has expanded to include such international operations as PT JSG International and PT Intecs in Jakarta, Indonesia, and JSG Industrial South Africa and International Engineered Products in Cape Town, South Africa. The company has some 500 employees worldwide.
Musing on the future of lubrication delivery in Australia and Southeast Asia, Sample says that the collaboration with SKF has brought a great deal of value to his company's role as a lubrication specialist and that the strong partnership will continue to be based on a common goal of customer service and a view of lubrication as fundamental to industrial efficiency and productivity. "As long as you have bearings, effective lubrication that avoids damage and improves functionality will always be required," he says. "We are happy to be working with SKF. [Both companies] understand the necessity of providing the best solution for industrial lubrication problems."
This article was originally published by SKF.