SKF Launch New Cylindrical Roller Bearing Unit for Passenger Trains
SKF extends passenger train wheelset maintenance intervals with the launch of its new SKF Passenger bearing 1.7 Mkm Cylindrical Roller bearing Unit (CRU).
Launched at this year's InnoTrans 2018 fair, the SKF Passenger bearing 1.7 Mkm CRU is a sealed and greased unit that has been developed to run 1.7 Mkm between maintenance intervals. The launch of the CRU version complements the SKF passenger bearing 1.7 Mkm range and offers rail operators even longer intervals between maintenance operations.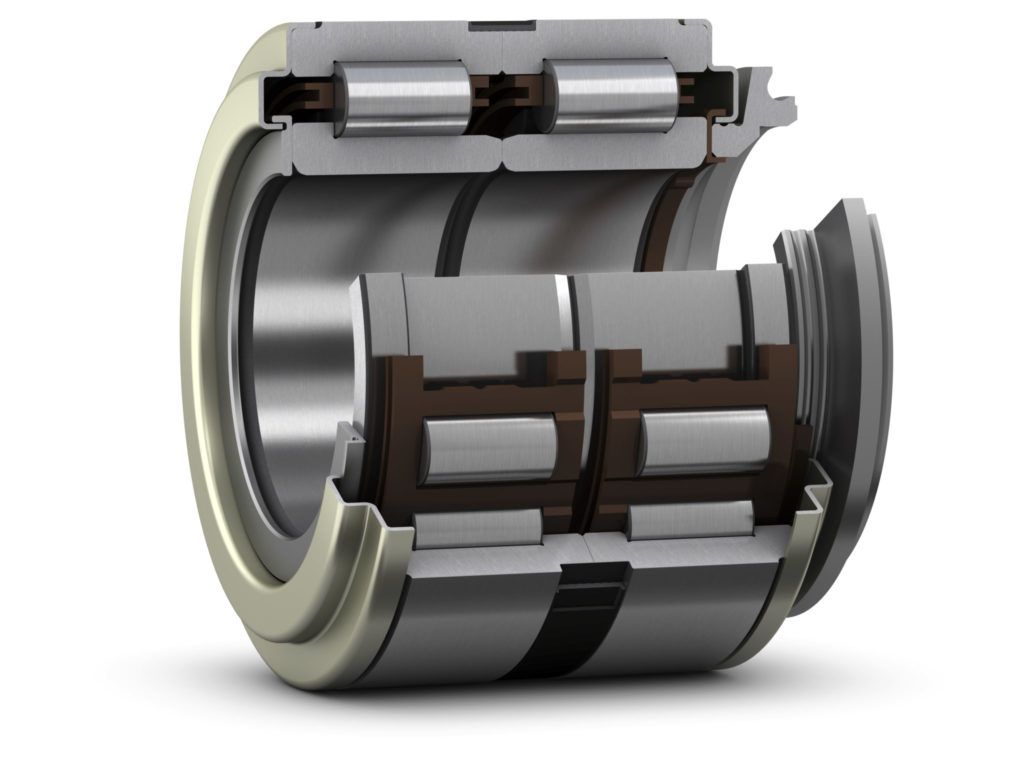 With the introduction of SKF's Passenger bearing 1.7 Mkm offerings (which also includes the earlier launched Tapered Bearing Unit (TBU) version) operators can achieve considerable efficiency gains, by aligning axlebox bearing maintenance with wheel maintenance. By enabling two maintenance operations to be performed in one stop, with fewer bearing replacements over the train lifetime, a significant reduction in overall costs can be achieved.
Thanks to an improved labyrinth sealing system, coated outside diameter and bore and inclusion of bainitic heat treatment, the new CRU offers operators a robust solution that can achieve a maintenance interval of 1.7 Mkm. The labyrinth sealing system has been combined with a polymer spacer at the backing ring. This combination not only reduces fretting corrosion between the contact areas of the backing and inner rings, but also ensures that the unit's high quality grease is retained and performance maintained.
Ondrej Novotny, SKF Business Engineer comments:
"To cope with increased competition railway operators need to constantly improve the life cycle cost of their fleets, without compromising service levels. Traditionally, wheels have been the most common bottleneck when it comes to maintenance intervals, but thanks to recent developments, they are now often outperforming bearings. However, with the introduction of the SKF Passenger bearing 1.7 Mkm CRU wheel maintenance intervals are matched, helping operators to combine the two, saving both time and money. By applying SKF's industry insight, technology and specialist services, SKF is helping rail operators drive smarter, more efficient practices right across the maintenance lifecycle."
Available to purchase from September 2018, visitors to the InnoTrans fair (Berlin, 18th – 21st September) will also be able to learn more about the SKF Passenger bearing 1.7 Mkm CRU at SKF booth, 611, in Hall 22.