If rail is to truly set the tone for the future of mobility, the integration of digital strategies and systems will definitely play a huge role.
Here, we share how we at SKF – always with an eye on operational excellence – increasingly look to create digital experiences which both us and our customers can benefit from.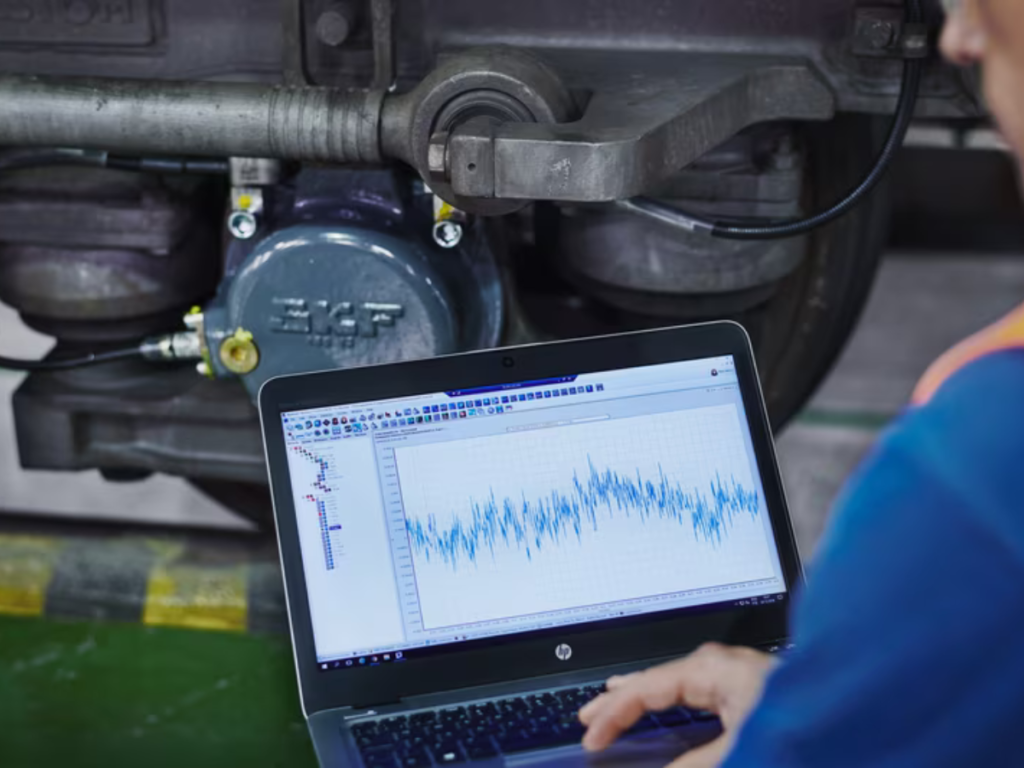 Rail operators and fleet owners around the global are well on track to fulfill their digital transformation objectives, having ramped up investment and adoption of cloud services and autonomous data management. Consequently, more and more customers now expect a smooth and seamless passenger experience – from the moment they purchase a ticket to when they exit a train.
Reducing the likelihood of any nasty surprises is the aim of the game. And particularly in terms of operation and maintenance, SKF sees digitalization of formerly manual process as a potential catalyst for a safe, surprise-less, on-schedule service.
Data, Data Everywhere
If rail is to unlock its maximum potential as an agent for interconnected, decarbonized, and socially inclusive mobility, operators and fleet owners have to consider future-proof technologies and make best use of the data that the industry provides in abundance.
When it comes to our industry, proper use of all data turned into actionable information through application domain knowledge, can drastically boost safety and efficiency of rolling stock – and provide operators with the power to take operations and maintenance to new heights. Take bogie systems, for example; the most safety-relevant component in rail-going vehicles.
Digital Decision-Making of the Future
Thanks to smart on-board sensors, it is possible to gather and deliver data from wheel and axle box bearings and consequently inform operators about maintenance issues before they arise. These insights allow for more efficient train maintenance scheduling and reduced downtime. However, turning the recorded data into actionable insights requires reliable algorithms and proven expertise. The extensive know-how and technological innovations truly set SKF apart – especially when it comes to anomaly detection, recommended actions and finding the optimal solution for bogie monitoring.
In some cases, operators can access information relating to manufacturers' bearing supply chain. They can place orders and have an overview of available stock, which speeds up the purchasing and logistic process. This is only possible thanks to SKF's comprehensive understanding of rail customer needs and extensive experience with bearing lifecycle knowledge.
No End Station
The end goal is to create a comprehensive digital thread, which can visualize the whole bearing lifecycle and contribute to even-further-improved bogie efficiency and operation. But as the train continues to roll along, we are finding that data in the railway industry knows no bounds. From a technical standpoint: The possibilities are endless.
Join the Rail-Volution
If you're interested in finding how much about this and learn how this can lead to the development of digital twins of bearings, join the second episode of our Railvolutionary webinar series with SKF Railway's Head of Digital Solutions, Victor Martinez on April 26, 2023.
This article was originally published by SKF.