SKF Collaborates with ATS to Develop Solutions to Reduce Life Cycle Cost for Rail Freight
SKF and Advanced Truck Systems (ATS) have agreed to collaborate in equipping the new 2-piece bogie system from ATS with high capacity wheel bearings and a condition monitoring system to reduce on-track failures and enable predictive maintenance.
The North American rail freight market is the biggest in the world and like most other freight markets are continuously searching for ways to improve efficiency and reduce life cycle cost of assets. The truck or bogie system influences a significant part of the life cycle cost of a freight car. Lighter truck systems that make use of sensor technology and digitalization can enable a shift to a more efficient and reliable solution with less wear, higher payloads and lower maintenance cost.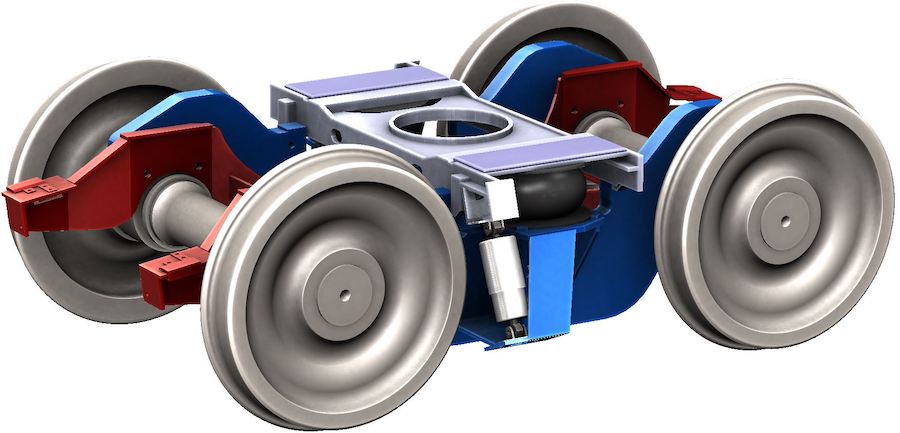 Filip Rosengren, Director, Railway Industry at SKF comments:
"SKF sees a big opportunity in our work with ATS to contribute in making rail freight transport even more sustainable. The new ATS 2-piece bogie shows great potential to increase payload and reduce wheel and track wear. Combined with SKF roller bearings and condition monitoring technology, we have the opportunity to offer a new performance level in rail to the biggest freight market in the world."
The fabricated, steering bogie aims to support rail operators who need to increase capacity and reduce operating costs. Freight car owners can also benefit from the new ATS 2-piece bogies, especially those who need to minimise maintenance costs.
John Rudibaugh, President of ATS, comments:
"With the development of our 2-piece bogie we have demonstrated valuable performance improvements while significantly reducing weight. SKF bearing and condition monitoring technologies will allow us to predict wheelset condition and enables our users to plan maintenance rather than react to detected faults. This is at the heart of our drive towards providing a truly smart bogie."
SKF is a provider of solutions and services around the rotating shaft, including the design of axlebox and drive system bearings and condition monitoring systems for the railway industry.
ATS is a design and development company focused on delivering the next generation of fabricated steering bogies for the global freight rail market. ATS is based in West Chester, Pennsylvania, USA. Find more information on advancedtrucksystems.com.