Guangzhoh and DongGuan Metros have both invited Unipart Rail to protect their fleets external appearance with Aqueous Guard – and have been so impressed that they have now asked for their internal surfaces to be treated too.
Aqueous Guard is a paint-on ceramic coating that enhances the appearance of a vehicle, protects the colours from UVA, inhibits the adhesion of dirt and graffiti whilst also making cleaning much simpler and faster.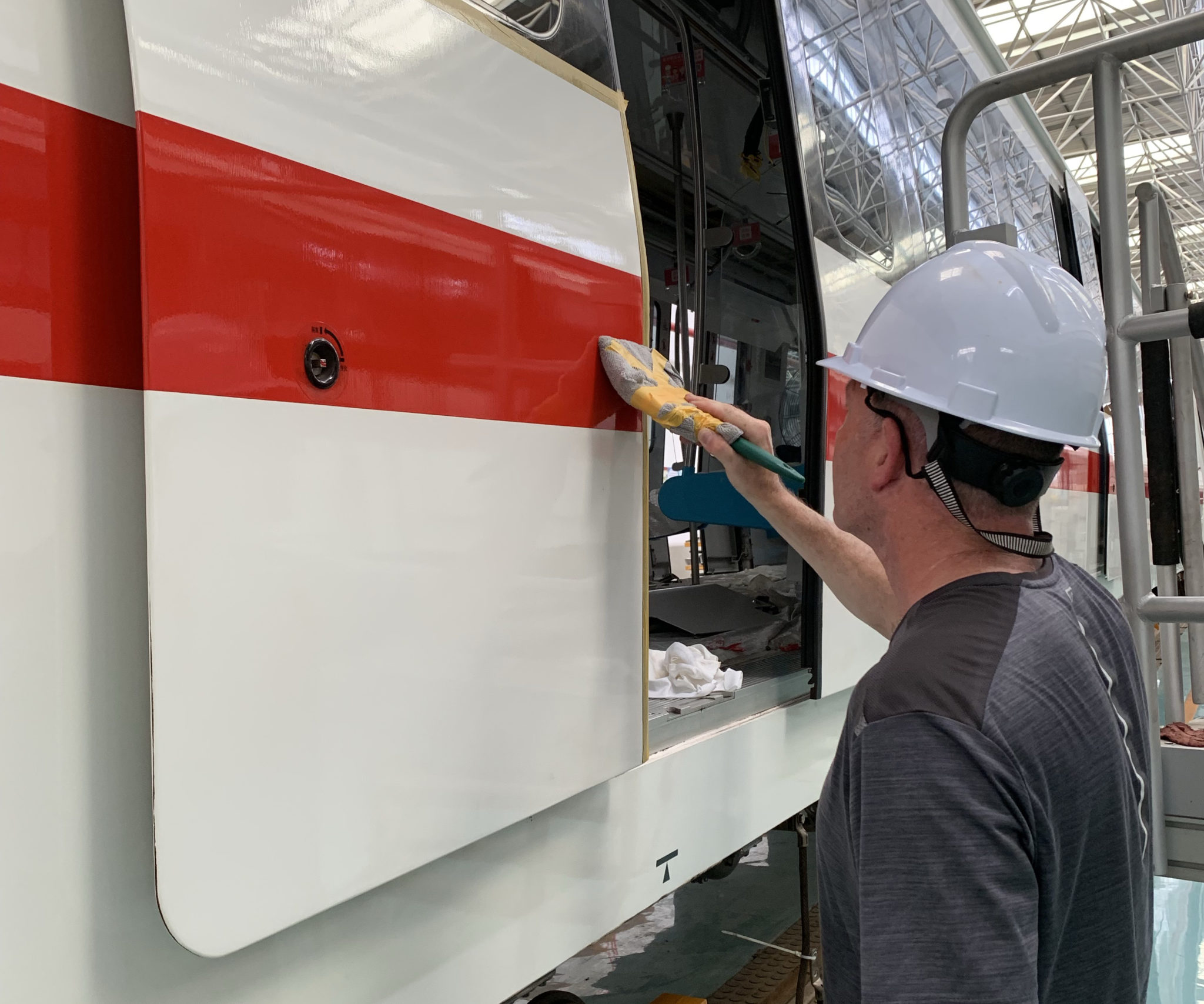 Working in temperatures of 36 degrees Celsius for 10 hours was a challenge, and the customer is already looking forward to the treatment of the internal hard surfaces.
Unipart Rail's Chris Elliott who has supervised the application, said:
Once customers see the benefit of Aqueous Guard they very quickly realise that by increasing the time of washes by 100% whilst maintaining the appearance of their fleet has a huge impact on their costs. We are looking forward to extending the treatment across the interiors.