Mcculloch Solutions – Transforming Maintenance and Track Construction Projects across the World
McCulloch solutions from Unipart Rail are revolutionising traditional methods of track handling, delivering a safer and more productive method of working.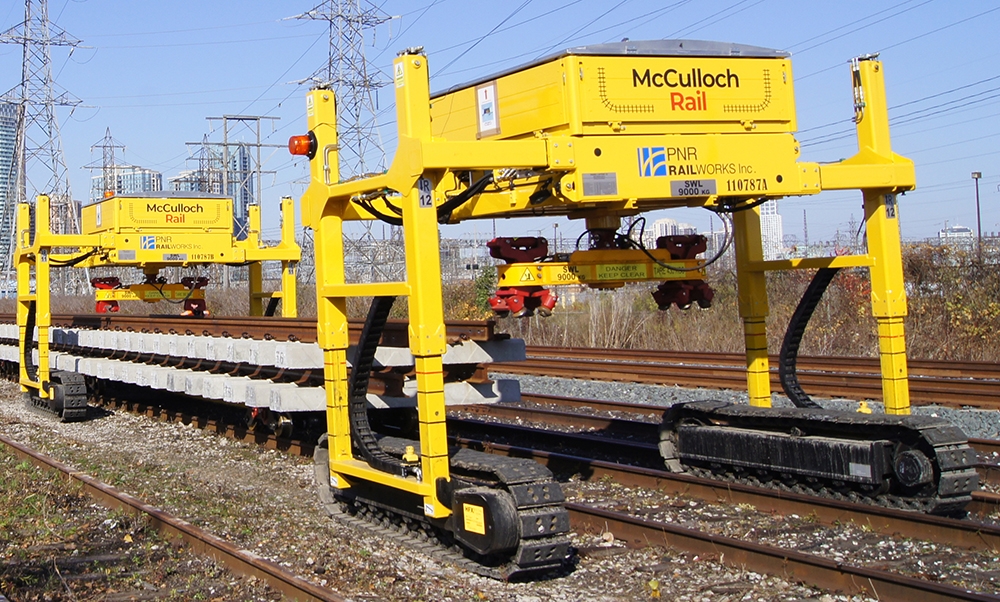 Our customers have reported a 300% increase in productivity following the introduction of the McCulloch equipment to their network in comparison to conventional methods.
What you can achieve with our solutions:
Remove 9 rail panels within 60 minutes
Install 9 new panels within 90 minutes
Remove or install 709ft / 216 m of rail in 6 mins
Fine line & space 90m of sleepers in 1 hour
Remove & replace 1km of track in a 12 hour shift
Want to learn more? Join our webinar to learn how contractors around the world are already transforming their operations through use of the McCulloch equipment – and to see how we can make a difference to your projects.
We are running our webinars on the following dates:
Dates: Tuesday 11th, Wednesday 12th and Thursday 13th May 2021
Times: 10am and 4pm (1 hour sessions)
Please click here to book your preferred date and time.
This article was originally published by Unipart Rail.