Unipart Rail Successfully Delivers First TRT's for McCulloch Rail
Unipart Rail have successfully delivered the first four TRT (Trac Rail Transposer) machines to McCulloch Rail. The development and manufacturing of these machines form a core part of the alliance between the two businesses, which provides innovative railway component handling and movement equipment for worldwide track maintenance and construction projects.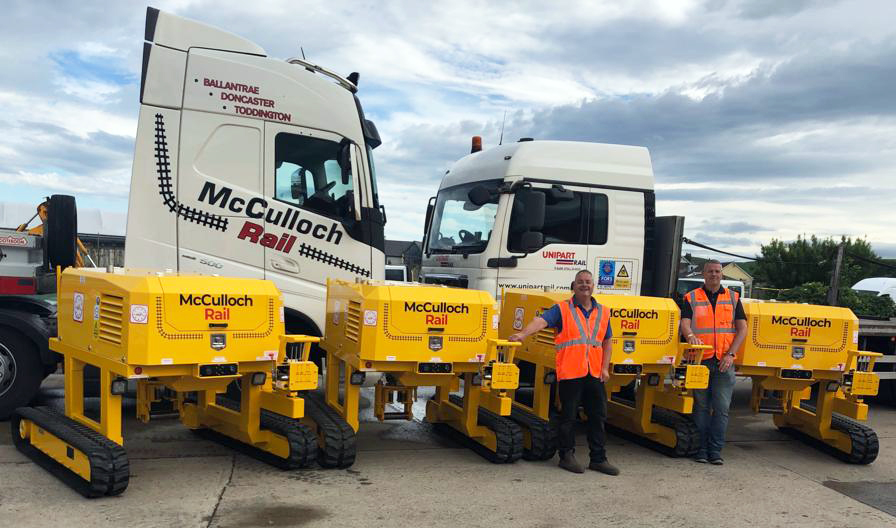 The TRT, developed by McCulloch Rail and manufactured by Unipart Rail, is one of the safest, most versatile rail handling machines on the rail infrastructure market. It significantly reduces the time taken to handle rail sections, whilst being controlled by only one Operator.
To support the partnership, Unipart Rail set up a brand new facility at its site in Crewe, dedicated to the manufacturing of this equipment. The establishment and development of this facility and the manufacture of these 4 machines all took place within a 7 month period.
This first delivery, completed in such a short space of time, demonstrates an outstanding achievement from both the McCulloch Rail and Unipart Rail Teams and showcases lean manufacturing at its very best.
McCulloch Rail will immediately be putting the machines through their paces as part of their track work projects. The Unipart Rail team are now in the process of manufacturing a further 6 machines to support global rail projects.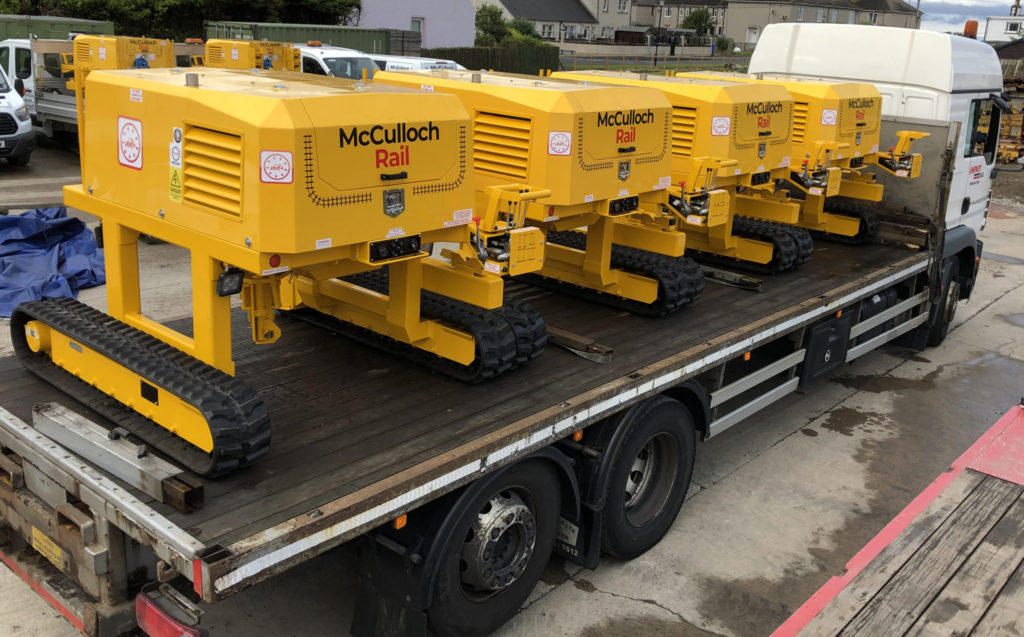 Kelly Warburton, Managing Director Unipart Rail (Products) commented:
We are so proud to be working in partnership with McCulloch Rail. This first delivery is a fantastic example of how we have worked in true collaboration, innovating the process and working together to deliver a global proposition. This has been achieved by understanding each other's strengths and combining these in order to introduce a unique solution to the marketplace.
Steve Clayton, Manufacturing Director, Unipart Rail commented:
I am extremely proud of the hard work and commitment that our team demonstrated, turning this project around in such a short space of time and to such a high standard. The team utilised the principles of the Unipart way to clearly understand the customer requirements, translating McCulloch's needs into an achievable production plan, exceeding their quality expectations in readiness for exporting the units globally.
Billy McCulloch, Engineering Director, McCulloch Rail commented:
McCulloch Rail are delighted with the delivery of the 4 TRT's manufactured by Unipart Rail. Working collaboratively with the Unipart Rail team over the last 7 months has been a real success which has culminated in a fantastic facility, using world leading processes and a high-quality product which we are all proud of. This is the first milestone for us as a partnership and we are all keen to push on and deliver TRT's around the globe.