The Doncaster Business Awards, run by Doncaster Chamber of Commerce – winners of Chamber of the Year 2019 – is the highlight of the region's business calendar. Over 900 business representatives attended the big awards night on Thursday 12th December to celebrate the best of business in Doncaster.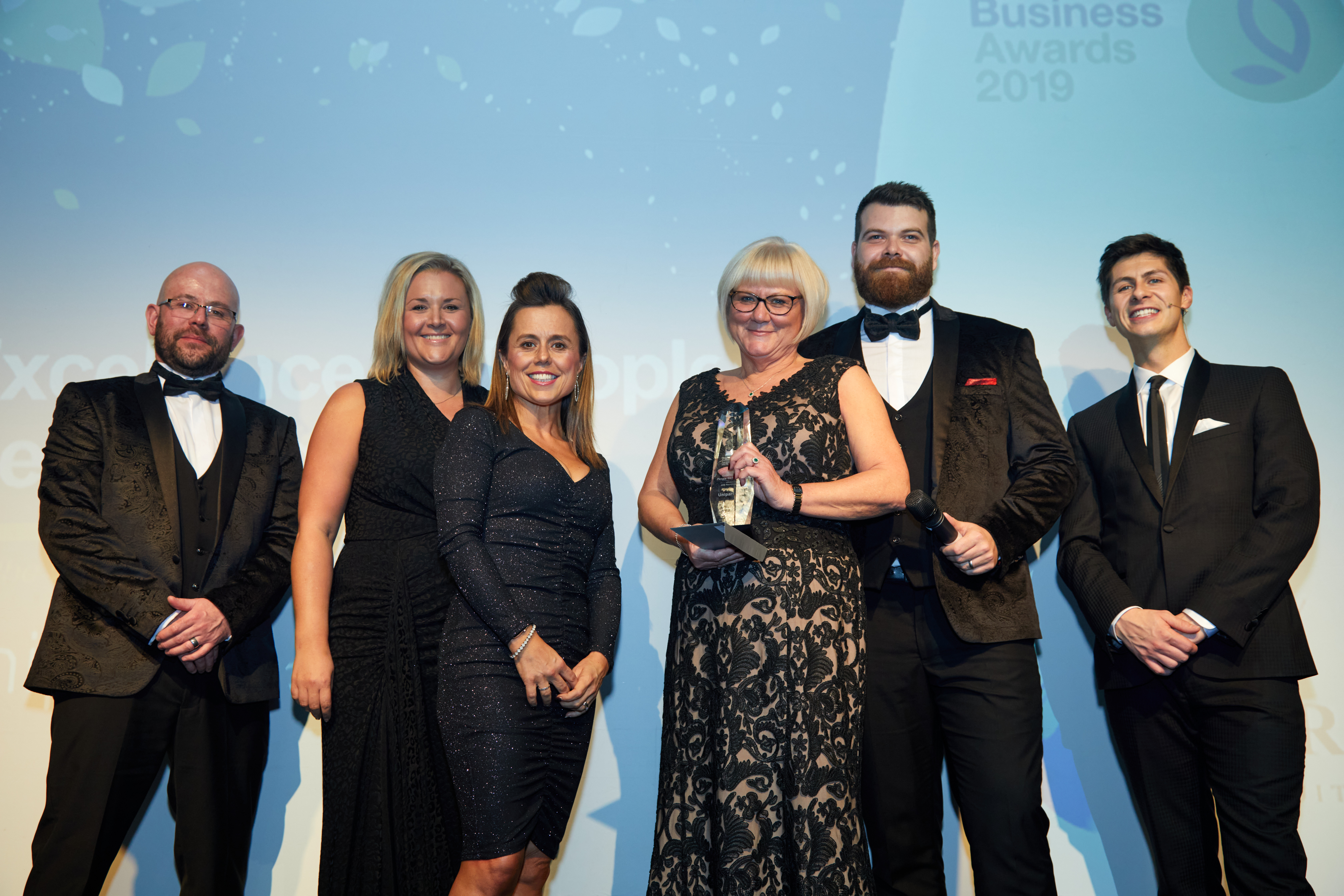 Unipart Rail was recognised as finalists in 3 categories at the Business Awards:
Excellence in People Development
Excellence in Corporate, Social and Environmental Responsibility
Large Business of the Year
As a finalist, they were required to partake in interviews conducted by Doncaster Chamber and the Award Sponsor, this involved demonstrating their company values, capabilities and aspirations commensurate to each award category. This was a fantastic opportunity to put their valued members of staff and graduates to the forefront to 'tell their story' with passion, drive and commitment.
Needless to say, their amazing employees did them justice as we won the 'Excellence in People Development' Award, recognising our investment and commitment to developing their employees to support the business and its growth. They display this in a number of ways through training and development programmes, graduate schemes and apprenticeships.
"It's both a privilege and an honour for us to win the 'Excellence in People Development Award' and it is a true testament to our commitment to recruit and develop our employees to respond to the challenges of the rail sector, a traditional yet ever-changing industry.
"Bringing new blood into the business is crucial to succession planning and our graduates, apprentices and young employees play a crucial role in delivering change, implementing digitalisation and establishing our business as a thought-leader in the industry. Long-standing employees offer an abundance of knowledge and experience which allows our young leaders to learn from the best but they also have to learn and change in order to work in new ways as digital and automation will impact on all of our roles."
Unipart Rail works closely with Doncaster Chamber on a number of initiatives to support local businesses, young people and the wider local community. They look forward to developing their relationship with the Chamber into 2020 and seeing what fantastic opportunities they can create collaboratively.