Unipart Rail has now launched Unipart Rail Store, an E-Commerce website which will provide customers with a quick and easy way to order thousands of quality products online, 24 hours a day.
Registration on the site is quick and easy. Once an account is created, customers can immediately log in to view prices and availability and start browsing the range of products. The first range of products available to buy on the site is a wide selection of consumables and fasteners. More product ranges will be added to the site in future.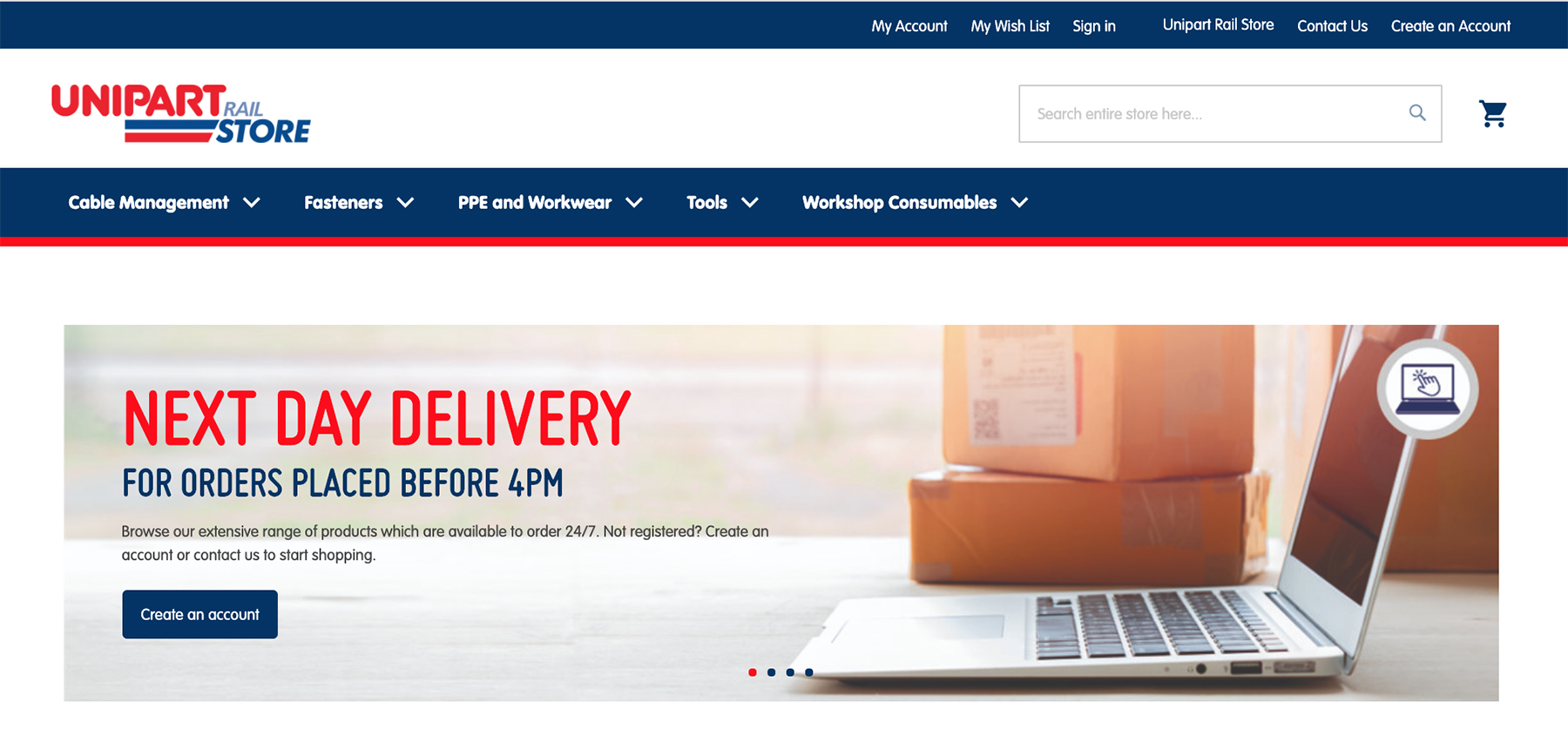 At checkout, customers can pay securely via a credit or debit card and items will be delivered the following working day when ordered before 4pm. Plus, as a promotion for online customers, Unipart Rail is offering free next day delivery for the first month.
"We are excited to launch this new platform to the market and are already working on the next phase of development for the site which will include an enhanced range of products as well as the option for payment to be made via existing credit accounts."
You can visit the site now at www.unipartrailstore.com
If you would like more information on our new site or any other solutions offered by Unipart Rail, please get in touch at [email protected].
This article was originally published by Unipart Rail.