Following our rail handling talk and meetings in Kuala Lumpur, Malaysia, last month regarding the McCulloch Rail Equipment, we have recently hosted a visit to the UK by DMIA – Dhaya Maju Infrastructure (Asia) SDN Berhad – the biggest rail contractor in South Asia.
DMIA are currently servicing a Malaysian Government contract to replace a double-track line from Kuala Lumpur to the Singapore Border. This is a 7-year contract and as they are looking for most efficient way of fulfilling this, the McCulloch Rail range of solutions has been identified as the ideal solution.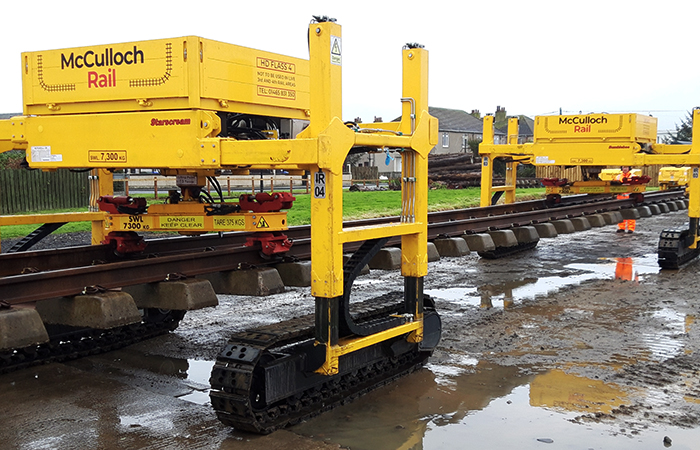 The visit took place in Ballantrae, South Ayrshire, where the McCulloch Rail Head office is based and was hosted by Unipart Rail's Rob Bell and members of the McCulloch Rail Team.
During the visit – in addition to sampling some traditional Scottish Fare – the DMIA team were provided with a tour of the McCulloch Rail site and a demonstration of the complete equipment range including the TRT, Panel Lifter and MMPV.
Very positive feedback was received on the range of solutions and the team are now in the process of completing a proposal for the customer.
Also read: