Thales: Creating Brighter Futures with the Prince's Trust
The Prince's Trust is the UK's leading charity for young people, working to empower and support them to move into jobs, education and training. Over the past year, Thales has worked with the Prince's Trust to deliver the 'Getting into Engineering' programme to encourage more 16 to 25 year olds to become engineers.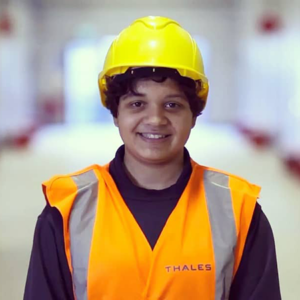 Through this partnership, Thales has enabled the provision of high quality vocational training and work experience placements, taking on over 40 young people, with over 21 apprenticeships across the UK in London, Cheadle, and Belfast in 2018.
Last week, Thales attended the Prince's Trust's 9th Annual Leadership Dinner, which has collectively raised over £2.9million to date.
Thales's continued involvement and sponsorship reaffirms its commitment to the partnership's vision of a country with young people at its heart, supporting the Prince's Trust core belief that Youth Can Do It.
Shaun Jones, VP of Thales's UK Transport business commented:
"I have to say, every time I meet our apprentices and graduates, they just inspire me with their confidence, the freshness of their thinking and their ideas."
Ashlyn Ross is an apprentice who started her career in engineering through the Prince's Trust and Thales. She believes that the benefits of apprenticeships will not only help her to be successful in her own career, but also go a long way to attracting more women into the engineering sector. Ashlyn said:
"Engineering is still seen by some as a traditionally male career path, but when you're actually in the environment it's completely different."
Thales is proud to empower and encourage diversity and inclusion in our workforce as we are committed to the belief that this makes us stronger and more innovative. Diversity and inclusion is embraced to foster creativity and decipher solutions to the most complex of problems. This enables the company to solve some of the world's most intricate engineering challenges across an array of markets. Read more about diversity and inclusion here.