Thales Wins Third Light Rail Transit Contract in Taiwan
Thales has won a new contract for the future Ankeng Light Rail Transit (LRT) project in Taiwan.
Under the planning of the New Taipei City Department of Rapid Transit Systems, the Ankeng LRT project is part of the transportation expansion plan in the Greater Taipei region that aims to reduce travelling time between regions and to alleviate the busy traffic volume within the metropolitan area.
This is the third win for Thales in Taiwan following successful LRT contracts awarded for Danhai and Kaohsiung.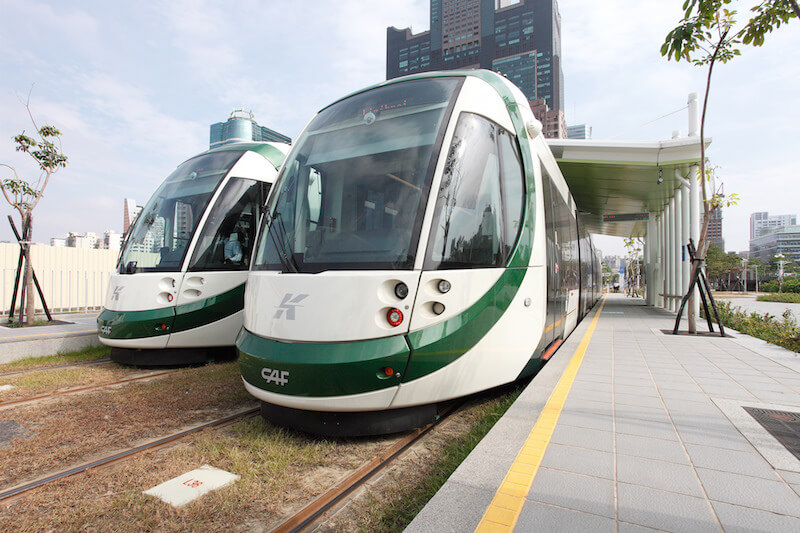 Ankeng Light Rail Transit
Awarded by the China Steel Corporation, this contract involves the delivery, design and manufacturing of signalling, automatic vehicle localization, priority management, passengers and security services, communications and Operation Control Centre (OCC) systems. The Ankeng LRT line will be one of the new lines connecting passengers coming from other districts/regions within Taipei to the Greater Taipei metro network, providing convenient transportation-route options and addressing increasing demand. It is scheduled to enter service in early 2022.
The turnkey solution comprises signalling, automatic vehicle localization, priority management at road crossing, passengers services (public address, passengers information, security services such as video protection), communications technology (telephony, radio, clock, backbone), Supervisory Control And Data Acquisition (SCADA), project management, as well as installation, testing and commissioning to be performed locally in Taiwan.
Taiwan Relies on Thales
Thales is a world leader in ground transportation solutions with successful deliveries of numerous transportation projects in Malaysia, Hong Kong, Singapore, Thailand, Japan and Mainland China. This third successful LRT contract for Ankeng firmly establishes Thales' leading position in the Taiwanese transportation market.
Original article © Thales.
FOR ALL THE LATEST INFORMATION, NEWS, IMAGES, VIDEOS AND DOCUMENTS FROM THALES PLEASE CLICK HERE.