Thales Cybersecurity Systems Combats Protects Rail Network
As railways become increasingly connected, cybersecurity becomes an ever more pressing issue, with infrastructure providers and operating companies under pressure to keep their networks safe from cyber-threats. The threat is a new one, defying traditional forms of security; as such, protective measures and protocols are in their infancy in terms of development and execution. Thales cybersecurity systems are the frontrunners in the protection of railway networks.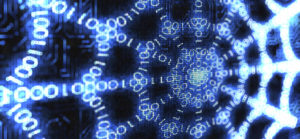 Alexander Szönyi, Cyber Security Authority for the Ground Transportation Systems at Thales Austria, said:
"Often there is a lack of awareness about potential new threats. Railway networks and operators have a deeply ingrained culture of safety. They are convinced that their systems are extremely safe, but often do not fully realise where the new risks lie. This is based on the fact that railways focus heavily on safety. However they now also have to face new security risks. Today they need to protect their systems from the external threats, including criminal activities. This is a huge difference."
Cybersecurity Threats to Rail Network
The operational control systems modern railways use, with interlocking, radio-based signalling systems and GSM-R mobile communications, take advantage of very specific signalling infrastructures which are difficult for nefarious elements to access. However, these technologies work precisely because they are integrated into internet-based data communication networks that run on servers. This is the most vulnerable point for attacks and interventions by cyber-criminals.
The government-affiliated American technology newsletter Nextgov reported that it is possible that cyber-criminals manipulated railway signals in the USA in December 2011. Despite there being no dramatic repercussions from the intrusion, it demonstrated the inherent vulnerability in internet-based communications and IT-based technology.
Thales Cybersecurity System: CyberRail 
In response to cyber-threats, Thales cybersecurity division has brought out the CyberRail system, a monitoring solution for network security, which detects, visualises, analyses and responds to cyber-threats and attacks against rail networks. The system uses sensors to automatically log vast quantities of data transmitted in the railway system, collecting abnormal data. The operator is thereby able to identify the attack, its location and specific threat, and can initiate pre-defined counter-measures.
Thales CyberRail also analyses operational data and identifies potential weaknesses in the IT workflows of this critical infrastructure organisation. The Thales comprehensive security solutions nullify the threat of potential cyber-attacks.