Shanghai Awards Thales Contract for Driverless Metro Line
Demonstrating its world-leading capabilities in driverless metro systems, Thales SEC Transport (TST), the joint venture with Shanghai Electric has been awarded the signalling contract for Line 14 of the Shanghai Metro by Shanghai Shentong Metro Group CO. Ltd.
This will be Shanghai's pilot project for a metro line run by Fully Automated Operation (FAO), with a highly integrated management system incorporating both signalling and supervision solutions. It aims to meet growing demand for metro transport capacity and alleviate traffic in downtown Shanghai.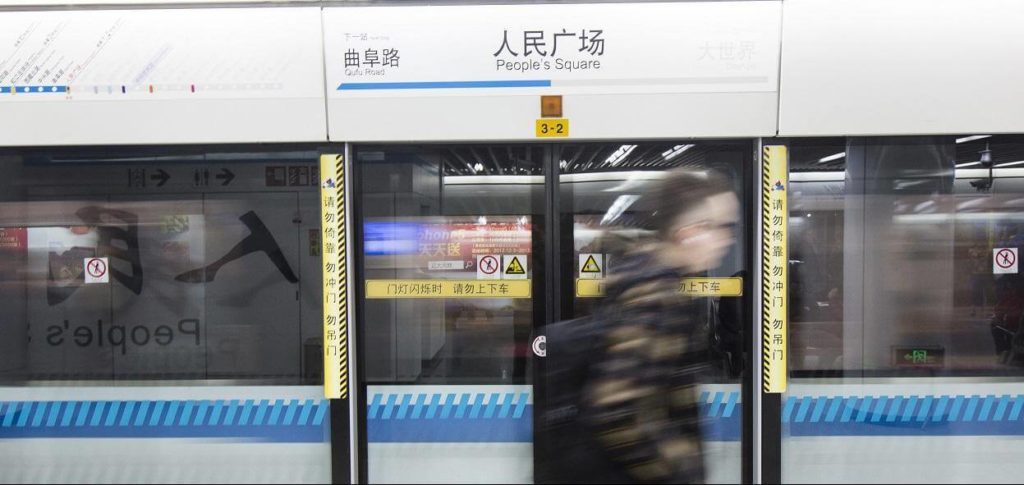 Urban Rail in Shanghai
In a world that is increasingly fast-moving and unpredictable, urban rail operators such as Shanghai Shentong Metro Group Co. Ltd., one of the world's biggest players in urban rail, are facing rapid growth in passenger volumes. Commuters are also demanding more frequent services, shorter journey times, and a more pleasant end-to-end travel experience. Fully automated, driverless metro operation increases system availability, network capacity and operational efficiency to meet these challenges.
Shanghai is speeding up urban rail construction, with 16 urban railway transit lines currently in operation at a total length of 666 km. Line 14 will be the newest line, crossing Shanghai's downtown area from east to west, with a total length of 38.5 km and 31 underground stations. The fully automated, driverless metro line will be connected to at least 13 other lines in the network. The Fully Automated Operation demonstration project provides high availability thanks to its fully redundant1 system architecture, which ensures that a signalling failure has zero operational impact. This is vital for a busy metro line in Shanghai, which will transport millions of passengers each day while providing a high level of service.
Fully Automated, Driverless Metro Line
Scheduled to enter service at the end of 2020, the driverless metro line will also be highly automated. The signalling system will be integrated with a supervision solution, significantly improving operational efficiency by providing high-level automated control.
Thales has more than 30 years of experience in Fully Automated Operation lines through its involvement in design, implementation, operation, and maintenance projects around the world, including Dubai's Red and Green lines, Vancouver's SkyTrain lines, and Incheon's Line 2 in South Korea. A joint team from Thales and TST will work together closely to ensure that this Fully Automated Operation project is delivered successfully by TST through local competencies and allows Shanghai Line 14 to enter revenue service on time.
Laurent Guyot, VP North Asia & CEO of Thales in China, said:
The Shanghai Line 14 project underlines the trust that Thales, SEC, and TST have built in China. It demonstrates the great success of our strategy on localizing R&D through our joint venture TST. This allows us to develop customised solutions in China with solid support from the Thales Group. Thales is the world-leader in driverless and Fully Automated Operation systems.
Thales in China
In line with the Group's strategy of becoming a local player in China and developing products and services for both domestic and global markets, this project demonstrates Thales's long-term commitment to the country by locating R&D operations in China and working with local partners. This Fully Automated Operation project through the joint venture TST will help Thales to strengthen its leadership in China, the world's largest urban rail signalling market.
Original article © Thales.
FOR ALL THE LATEST INFORMATION, NEWS, IMAGES, VIDEOS AND ARTICLES ON ALL ASPECTS OF SIGNALLING AND TRAIN CONTROL, PLEASE CLICK HERE.