As the transportation industry develops and evolves, the use of data has never been more crucial in completing the intelligent journey and improving passenger experience. In this article, we will dissect Real Time Data and Big Data and how they positively affect the rail industry.
Real time data is required for specific moments and scenarios. It's a real time solution feeding on live data which can be used to troubleshoot problems there and then, such as a breakdown for example.
Data Is Here to Stay!
Many train operators have custom dashboards which feeds from real time data, to support drivers, which is essential for getting the train back into service as soon as possible.  The ability to obtain status information and obtain quick train response to queries is vital.
Big data generally refers to all the information and data which can be pulled from a train. Many trains are already equipped with sensors to gather data for embedded diagnostics on-board. Two types of data can be collected; signal data (pressure, temperatures, speed, miles etc) and event data: (commands performed, failures etc). The two sets combined produce a lot of data, hence 'big data'.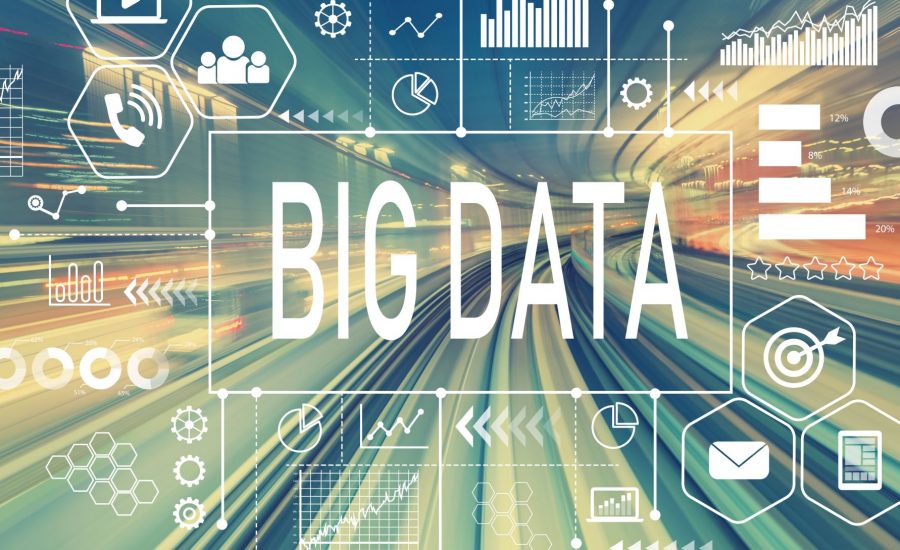 How This Data Is Used
Many train operators operate on service based Key Performance Indicators (KPIs), which are ever-changing. New regimes often equate to a new set of KPI's, such as:
Increasing life expectancy of components
Decreasing costs of maintenance
Making trains more readily available
To meet the above KPIs we can use real time and big data to perform Condition Based Maintenance (CBM) and Remote Online Condition Monitoring (ROCM). CBM is applicable to all systems or components that follow known wear patterns. For these it is possible to establish condition thresholds from which actions are required (replacement or renewal). The latter refers to gathering data remotely whilst the train is running, this prevents the train from having to come back into the depot for CBM checks and determine if a component or system is ready to fail or allow to estimate when it will, enabling at the same time to detect when something is wrong (all indicated by data collected).
Big Data Benefits
One benefit associated for the train operators is the ability to monitor their train driver. This allows them to evaluate whether the train driver is complying with the rules and regulations and whether they need additional training, or even if the rules and regulations need updated. Another upside is the reduction of Life-Cycle Cost of components by pushing their life expectancy and reduction or elimination of unnecessary maintenance tasks.
Both financial and environmental benefits can be associated with the revision of components. To summarise the data collected throughout these processes combined is focused on keeping the train in service. Whether this is by spotting data trends, component life cycles or even human failure. This ultimately improves passenger experience which is a common goal within the industry.
"The business case for condition monitoring and condition-based maintenance is a no-brainer: currently, hardly any repair-related work is done before a maintenance job takes place, and ~30% of the time trains spend in the workshop is taken up by manual failure diagnostics. Condition-based maintenance can lead to significant efficiency gains because diagnostics are conducted continuously in real time or via near-time analytics schemes while the train is in operation.
"Maintenance workers know exactly which equipment and which spare parts to bring to which location in advance of (and in preparation for) the moment that the train is commissioned for maintenance. Thus, it is estimated that condition-based maintenance can reduce manual diagnostics by at least 60%. Furthermore, planned maintenance jobs require less time compared to unplanned jobs, as, for example, spare parts are readily available. Experts estimate, thus, that condition-based maintenance can lead to an overall reduction."
What Is Next for Rail?
In the future we can expect real time data and big data to be coined as essential for meeting service based KPIs. As technology advances, machine learning and artificial intelligence are at the forefront of data. They can be used to automatically predict failures by analysing already existing data and live data, comparing the two simultaneously. More recently new technologies and methodologies are moving in (Lean, Kan Ban, TPM, IoT, Big Data, Machine Learning, Asset Management, ATO). We can expect to see less down time of service within the industry soon.
By Sam Taylor, Nomad Digital's Marketing Campaigns and Content Executive.
Credit to technical expert Pedro Conceicao for supporting on this piece!