We are delighted to announce that our On-board Information System (OBIS) solution has been shortlisted for three categories in the SPOTLIGHT Rail Awards 2023.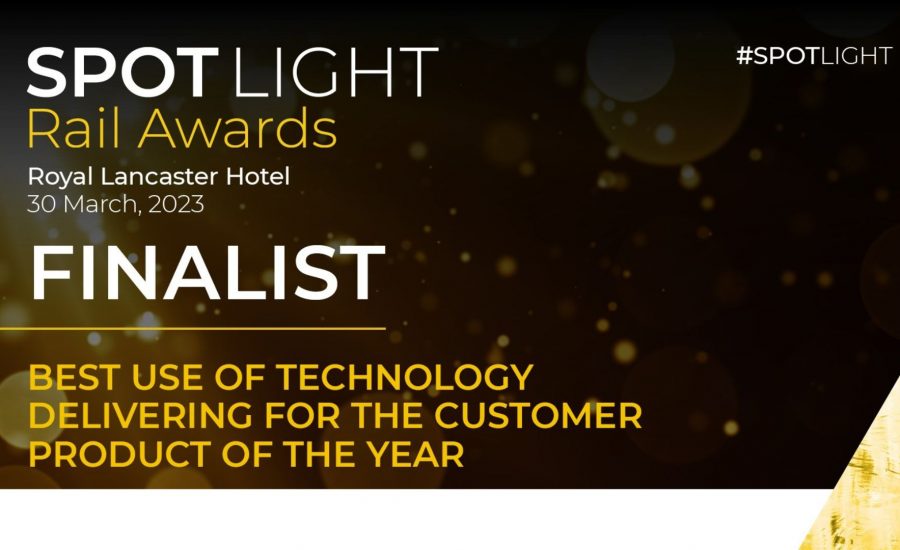 Our shortlisted categories are:
Best Use of Technology
Delivering for the Customer
Product of the Year
The Nomad Digital OBIS solution is designed to deliver an extraordinary passenger experience strategy for transport operators by combining real-time passenger information and infotainment on a single platform, allowing operators to deliver both types of content in accordance with infrastructure, the nature of their market and specific journey types. Discover more about OBIS here.
About the Spotlight Rail Awards
The SPOTLIGHT Rail Awards showcases the amazing work currently taking place in the rail industry and highlights how companies are innovating and helping to create the railway of the future.
All shortlisted entries can be found here.
A series of online webinars will be available from 6 -15 February 2023, hosted by the event organisers, inviting representatives from shortlisted companies to present and discuss their entry in more detail. Nomad Digital will be speaking:
7th February 10:00-11:30 (Best Use of Technology)
8th February 10:00-11:30 (Delivering for the Customer)
9th February 12:30-14:00 (Product of the Year)
Winners will be announced at the Awards Ceremony taking place on Thursday 30 March 2023 at the Royal Lancaster Hotel, London. Best of luck to all shortlisted finalists!
This article was originally published by Nomad Digital.