Nomad Digital is delighted to launch its new Trackside Radio Networks solutions, available now for mainland rail and metro. Nomad has developed unique Trackside communications technology, that will provide passengers with a seamless, high-speed WiFi connection throughout their journey.
In today's rail environment providing good quality, consistent passenger WiFi is increasingly challenging when relying purely on mobile data networks to provide the train-to-ground connectivity. Data costs can spiral as user consumption increases, making an often-criticised service even harder to accept and to deliver.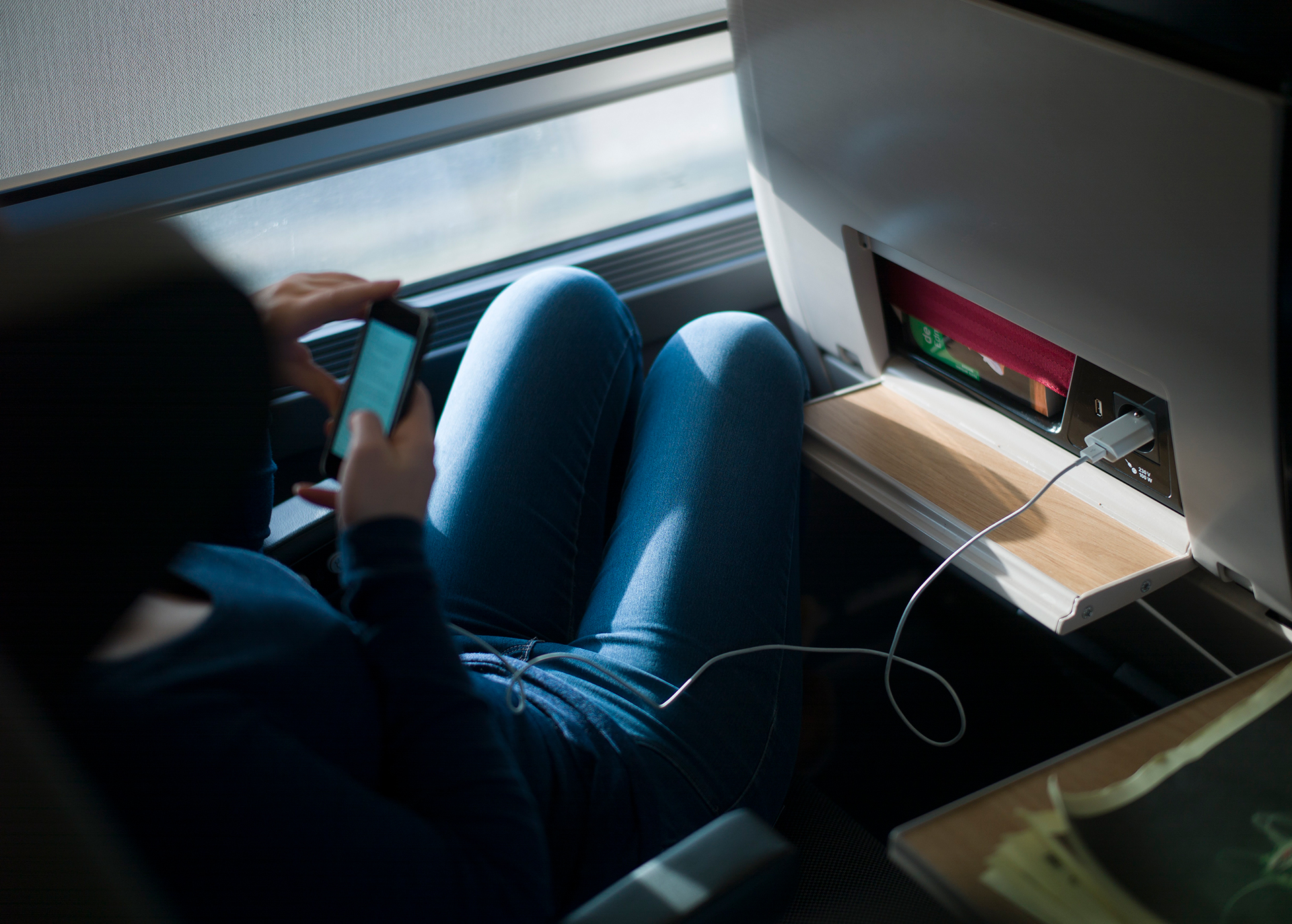 There is a very clear point at which annual mobile data costs exceed the cost of deploying a private train-to-ground radio and backhaul network, with a complete return on investment in most cases of less than 3 years.
With a private Trackside train-to-ground network, the passenger WiFi experience is significantly faster and more consistent across the journey. This allows business users an office style, online experience and leisure travellers the ability to stream their favourite films or indulge fully in social media.
Nomad's train-to-ground Trackside Network solution ensures continuous high-speed, high-quality wireless connectivity between the train, the wayside and the network operations centre. With a high-speed train-to-ground radio link, services will be reliable, and low connectivity due to tunnels, cuttings and bridges is overcome.
Offering reliable architecture that provides resilience and security, radio-based connectivity will give greater than 1.5Gbps of throughput between the train and ground. Trackside offers a solid return on investment, additional revenue opportunities and best in class connectivity performance.
All of the equipment deployed as part of the solution architecture meets appropriate rail standards and certifications. Reliability is supported by Nomad's suite of monitoring and management tools that help with the operations and maintenance of the network.
Nomad Digital has created a turnkey integrated trackside solution, tailored to meet specific needs of operators, by providing an entire solution. This cutting-edge, future-proofed technology offers a comprehensive service that delivers both connectivity and operational savings.
Trackside Networks are becoming more prevalent across the industry, the 'gigabit Train' is fast becoming reality.
About Nomad Digital
Nomad Digital is the world's leading provider of passenger and fleet connectivity solutions to the transport industry. It offers a broad solutions portfolio to operators and builders that significantly enhance passenger experience and increase fleet operational efficiency.
Its integrated and scalable solutions include the multi-award-winning Passenger WiFi, enabling connectivity with the internet and on-board infotainment. In addition, its Passenger Information System for live journey, multi-media information and Passenger Portal Framework, simplifies the creation of custom portals for on-board services and entertainment. It's Trackside Radio Networks offer a solid return on investment, additional revenue opportunities and best in class connectivity performance. And Nomad's Remote Online Condition Monitoring, Driver Assist and Power Train products are targeted at identifying efficient fleet maintenance operations and improving fuel economy.
Nomad is the pioneer of the Intelligent journey – a shared and secure network infrastructure to which all authorised on-board systems and passenger devices may connect.