Nomad Digital – Smart Technology
Nomad Digital is the world's leading provider of passenger and fleet-management digital solutions to the rail industry.
Nomad Digital is the world's leading provider of passenger and fleet-management digital solutions to the rail industry. We offer a broad solutions portfolio to both train operators and train builders that facilitates a significantly enhanced passenger experience. The integration of Nomad's products and services into the on-train environment improves levels of passenger satisfaction and train connectivity, provides journey information and entertainment facilities and increases the in-service time and operational efficiency of the fleet.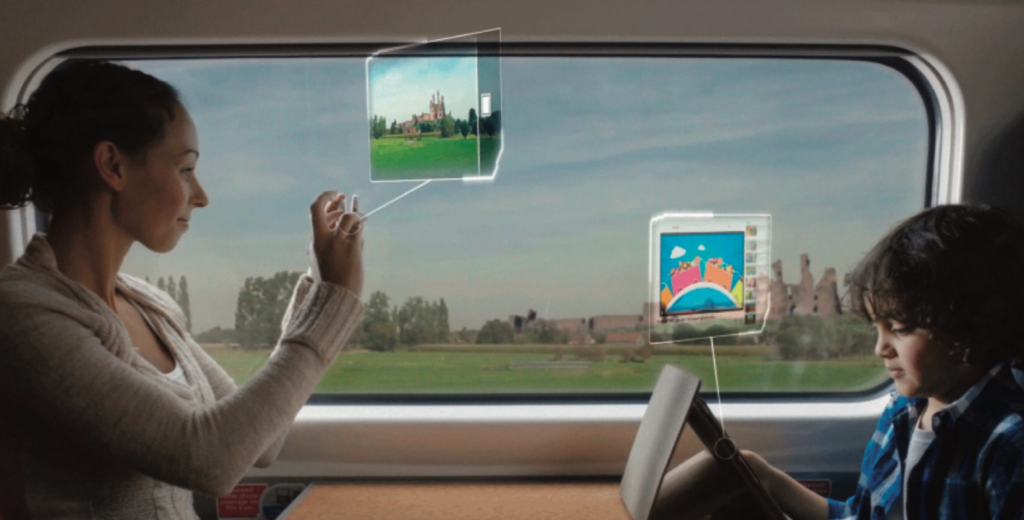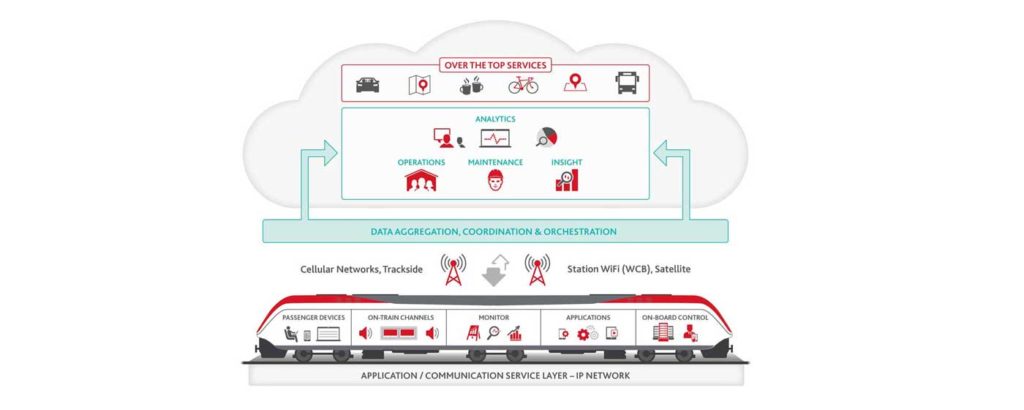 The Vision
"To be a world leader in connected trains, renowned for continuous innovation of technology and provision of quality solutions."
Reliable connectivity has become an 'expected norm'. When people are away from their home or office, being constantly connected is simply expected. Digital technology is all around us covering all aspects of our everyday lives and the perception is: 'why should it stop when we step on to a train?' Nomad Digital uses cutting-edge technology and equipment to achieve this 'expected norm'.
The Intelligent Train and the 'Internet of Things' (IoT)
Nomad is the pioneer of the Intelligent Train – a shared and secure network infrastructure to which all authorised on-board systems and passenger devices may connect and interact. The Internet of Things (IoT) is the driving force behind the Nomad digital platform, allowing on-board devices to communicate with each other, and with the outside world, while maintaining a full separation between passenger-facing applications and those systems responsible for the safe operation of the train. Through the adoption of industry standards, augmented with added-value Nomad interfaces and features, customers can be assured of a functionally-rich, future-proof platform on which to deploy new applications and services, and to collect and exchange data, allowing everyone to be more connected than ever before.
Enhancing the Passenger Experience
Nomad's ground-breaking vision from 2007 remains relevant today. Now, the opportunity is not just to connect the passengers, but also train operators, maintainers and on-board staff. Connecting to a wider base of stakeholders plays a valuable role in enriching the passenger experience, by responding to market needs and solving connectivity challenges. Passengers are crucial to the train operating companies (TOCs) – yet train guards, drivers, conductors, caterers, and maintainers, all serve to enhance the passenger experience too. Bringing together passenger connectivity, information and entertainment will transform a TOCs ability to improve its passengers' experience. We offer solutions which provide TOCs with both timely and historic insight into connectivity usage and fleet performance. This intelligent data helps them to monitor, respond and report on fleet operational issues more proactively.
The Future for Infotainment Solutions
Nomad's on-board infotainment solutions have the capacity to greatly enhance the passenger experience by integrating real- time journey information and media entertainment together, on a single platform, for a new experience in passenger information delivery. These innovative real-time solutions are accessible via a range of different devices and vehicle displays.
Intelligent Fleet Management
Providing rail operators with a real-time end-to-end solution – which integrates numerous on- board systems and components – is an ever-increasing priority as operators look for operational savings. Nomad not only provides remote connectivity, it also brings the know-how and tools to extract and understand critical operational data. This enables operators to perform real-time analysis on-board, automatically issue alerts of impending equipment failures and feed the relevant information in real-time to the operations and maintenance departments. Using Nomad's powerful on-shore tool, historical diagnostic data is available for analysis at any time to support improved decision- making. Intelligent Fleet Management is delivered by Nomad Tech, an innovative collaboration with EMEF, the Portuguese Railways company for rolling stock maintenance. To find out more about Nomad Tech visit nomadtech.pt
A Global Player
Nomad currently serves global customers in more than 40 countries, including train builders such as Alstom, Bombardier and Hitachi, and leading train operating companies, such as ÖBB, SNCF, DSB, Amtrak, Via Rail, Eurostar, GWR, NS, NSB, Translink, Queensland Rail and CrossCountry. Nomad's technology is used by over 2 billion passengers annually, with solutions on more than 100 fleets, across 20,000+ vehicles, utilising 37,000+ passenger information screens, carrying 15 million+ WiFi monthly sessions.
What's Next?
Nomad's key themes for 2019 are advise, connect, engage, intercorporate, insight and protect.
IoT is constantly reminding the rail technology industry to push the boundaries of what's possible. The capabilities of on-train connectivity are endless, and with the way things are going, Nomad is incredibly excited to see what the future holds.