Nomad Recertified to ISO Standards
Nomad Digital has recently completed its global ISO certification renewal and alignment with Lloyds Register (LR). Nomad is certified to ISO 9001, 14001 and 45001 across its operations, previously holding separate certification for these across it's four regions. This move aligns all three standards to the same date and certification cycle, streamlining the audit process and ensuring removal of overage and repetition in some aspects of the external auditing certification process.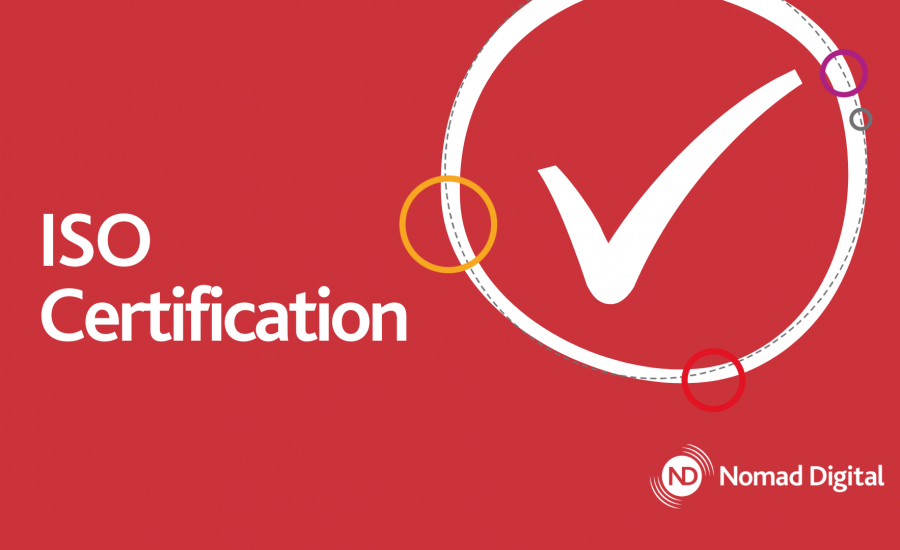 "This is a nice step for Nomad to align our standards together in one certification cycle after building our systems over the last few years. We still have work to do to further mature certain aspects of our operations and control and this will come with the investment we have put in and our transformation work currently underway. We have recently added a Quality Officer to our QHSE team to support and grow our business management systems and ensure we drive quality improvement through our new system – Our Golden Rules of Quality."
Nomad has global certification to ISO 9001 and 45001 across all 16 offices and operations and our ISO 14001 covers our UK operations currently, with plans to expand this coverage to other operations and regions in the future.
To find out more about our certificates, please click here.
About Nomad Digital
Nomad Digital is the world's leading provider of passenger and fleet connectivity solutions to the transport industry. It offers a broad solutions portfolio to operators and builders, significantly enhancing passenger experience and increasing fleet operational efficiency.
As passengers continue to demand seamless connectivity and the other value-adding services that come with it, Nomad continues to drive its solutions with passenger experience and innovation at the forefront of its operations.
Nomad is the pioneer of the Intelligent journey – a shared and secure network infrastructure to which all authorised onboard systems and passenger devices may connect.
This article was originally published by Nomad Digital.