Exciting News: YelCloud Version 2 Induction – Book Your FREE Microsoft Teams Call today!
We're thrilled to introduce you to YelCloud Version 2, and we want to ensure you get the most out of this powerful upgrade. To help you navigate the exciting new features and possibilities, we're offering FREE Microsoft Teams calls for an induction session.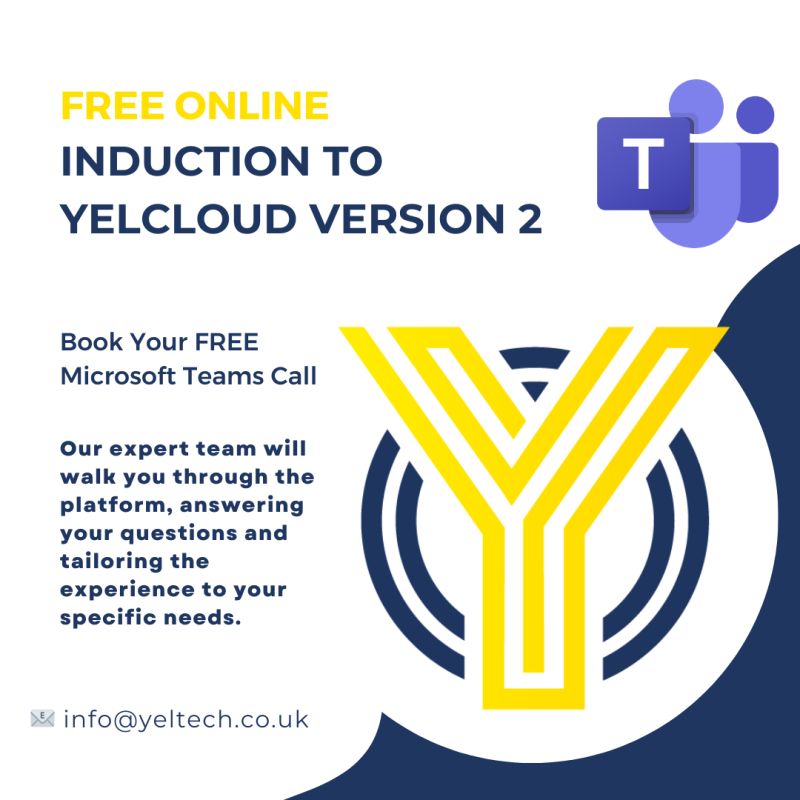 Why book a call with our team?
Discover What's New: Get an insider's look at the incredible features and improvements YelCloud Version 2 brings to your workflow.
Personalized Guidance: Our expert team will walk you through the platform, answering your questions and tailoring the experience to your specific needs.
Maximize Efficiency: Learn how to use YelCloud to its full potential and make your work processes even more efficient.
Don't miss out on this opportunity to elevate your YelCloud experience and take full advantage of Version 2's capabilities.
Let's embrace the future of YelCloud together.
Booking your FREE Microsoft Teams call is simple just email us at [email protected]
This information was originally posted by Yeltech.