Eight-Car Trains Introduced on Edinburgh – Glasgow Route
UK: On the 29 July, ScotRail launched its first eight-car Class 385 trains on the main line between Glasgow and Edinburgh. Built by Hitachi Rail, the EMUs will deliver faster journeys as well as more seating and improved amenities for passengers.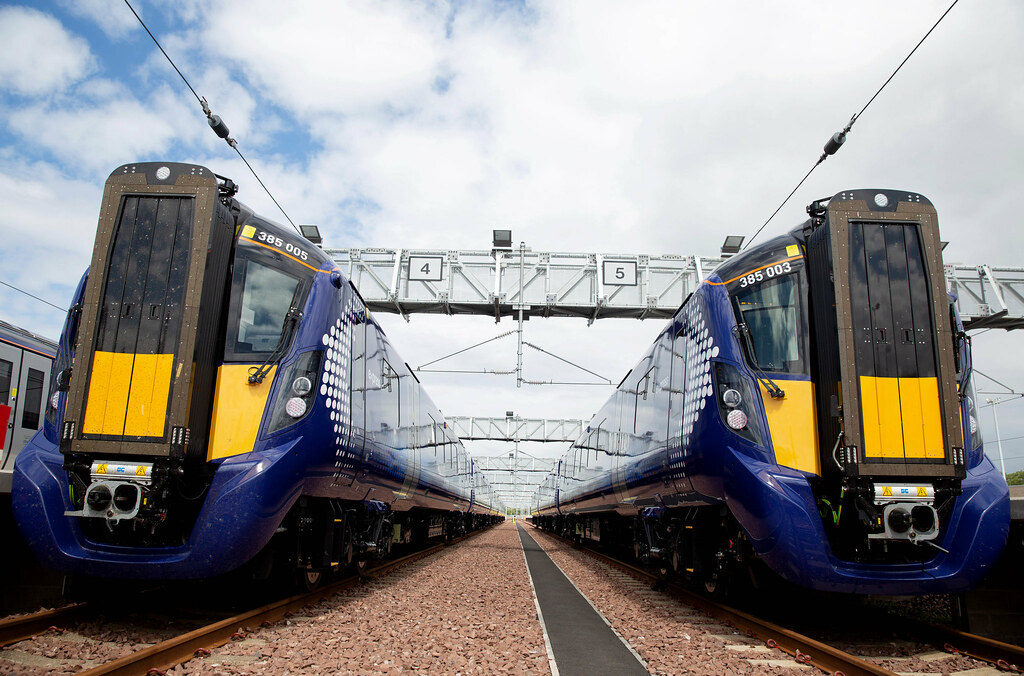 The new trains offer 168 more seats per train than the diesel fleet they will be replacing. Due to the extra seating, ScotRail can now accommodate the increase in passengers during this years's Edinburgh festival season.
Edinburgh Glasgow Improvement Programme 
Transport Scotland funded the The Edinburgh Glasgow Improvement Programme (EGIP) on behalf of the Scottish Government. EGIP is an initiative to increase capacity on the main railway line between Edinburgh and Glasgow. Network Rail Scotland received a contract for 742 million GBP (814.01 million euro / 898.72 million USD) to deliver a number of infrastructure works. The works included the electrification of the main line as well as platform extensions at Glasgow Queen Street station and Edinburgh Waverley. These works meant that ScotRail was able to introduce the roll-out of the new eight-car Class 385 trains.
It also forms part of Abellio's £475million investment in Scotland's Railway.
ScotRail Head of Customer Operations Phil Campbell said:
This is another important step forward for ScotRail and I am delighted that more customers will now be able to travel on our brand-new class 385 electric trains.

These eight-carriage trains will help us deliver more seats than ever before during the Edinburgh Festivals.

It's all been made possible by the unprecedented investment in Scotland's Railway over the last few years.
Also, read: