New Hitachi Class 385 Electric Train Deployed on Additional Routes
Scotland: the new Hitachi Class 385 EMU has now entered service on additional routes south of Glasgow. ScotRail deployed the first of these Class 385 trains in July 2018. Passengers on the Cathcart Circle Lines travelling to and from Newton will now get to enjoy these new railcars following their introduction on Monday, 18 February. The new rolling stock is helping to service peak travel times during weekday mornings.
Read: Starting Strong: The United Kingdom's New Rolling Stock for 2019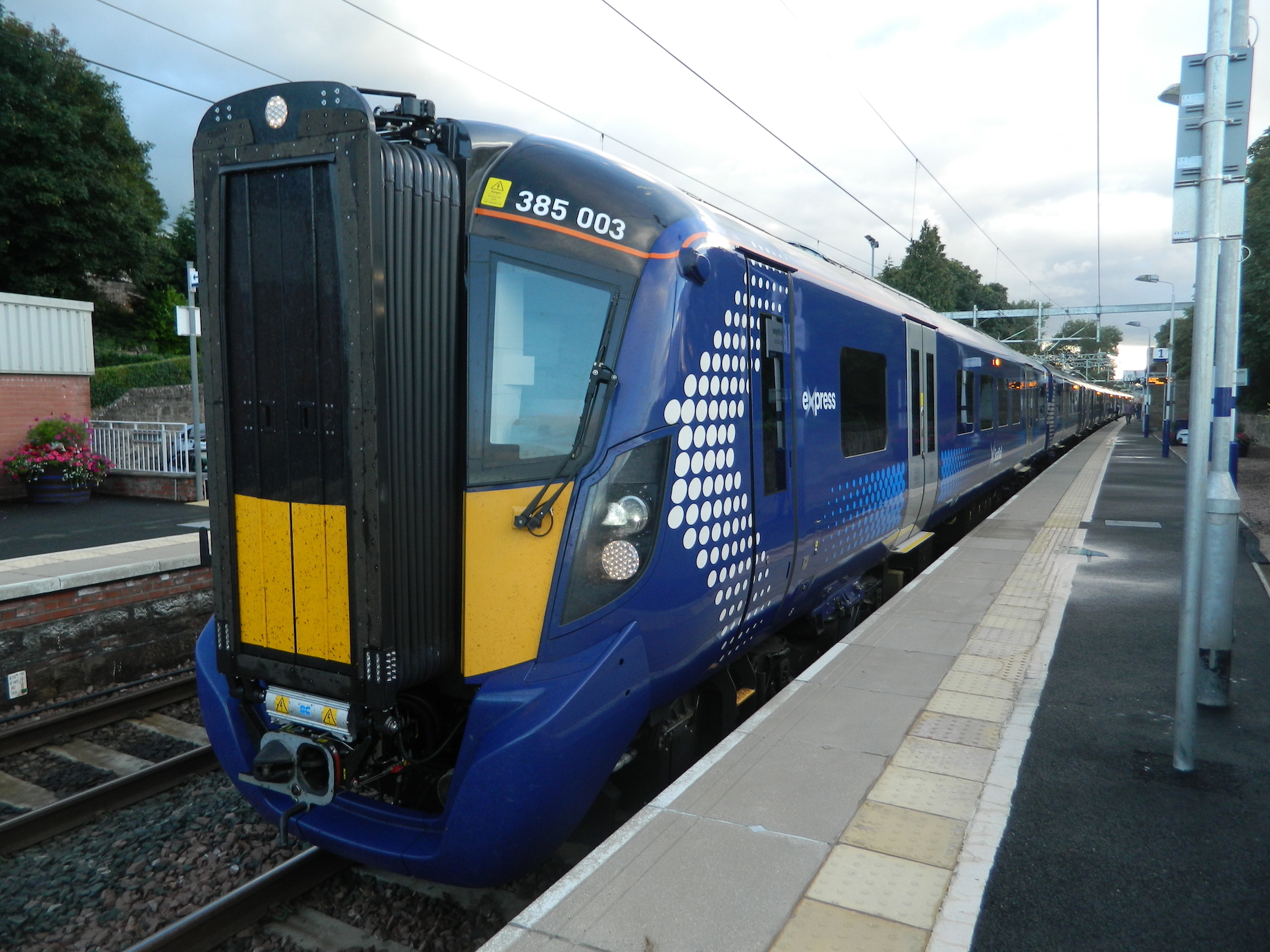 The Hitachi Class 385 in Scotland
The 385 trains are now running on five different routes. In addition to this new introduction, these electric trains are found between Edinburgh and Glasgow, on the Stirling – Dunblane – Alloa route, and in North Berwick. In total, ScotRail has put 31 of Hitachi's new trains into service to date.
Network Rail recently electrified the Edinburgh – Glasgow line at 858 million GBP (979 million euros). ScotRail then invested 475 million GBP (542 million euros) into new rolling stock.
Consequently, there are now 2,400 passenger trains Monday to Friday with a total of 605,000 seats. ScotRail says additional Hitachi Class 385 trains will enter service throughout Scotland over the coming months.
Angus Thom, ScotRail Chief Operating Officer, said:
"I am delighted that we are able to introduce another brand-new Hitachi class 385 train, this time leaving from Glasgow Central. We know that our customers will really notice the difference from today.

"The introduction of these trains are benefiting customers all across the country, as they allow us to move existing trains on this route out across the network. This is helping us to deliver faster journeys, more seats, and better services for our customers."