Scotland: First Successful Electric Train Test Run on Stirling-Alloa Line
Network Rail has achieved a milestone in its electrification efforts. It has run its first successful electric train test run on the route between Stirling and Alloa. The train, a class 380, completed the test from Tuesday to Wednesday (27–28 November).
Further electric test trains will perform trial runs before ScotRail introduces electrified passenger services on 9 December.
Read: Scotland: Network Rail and Siemens Start Final Signalling Upgrades Phase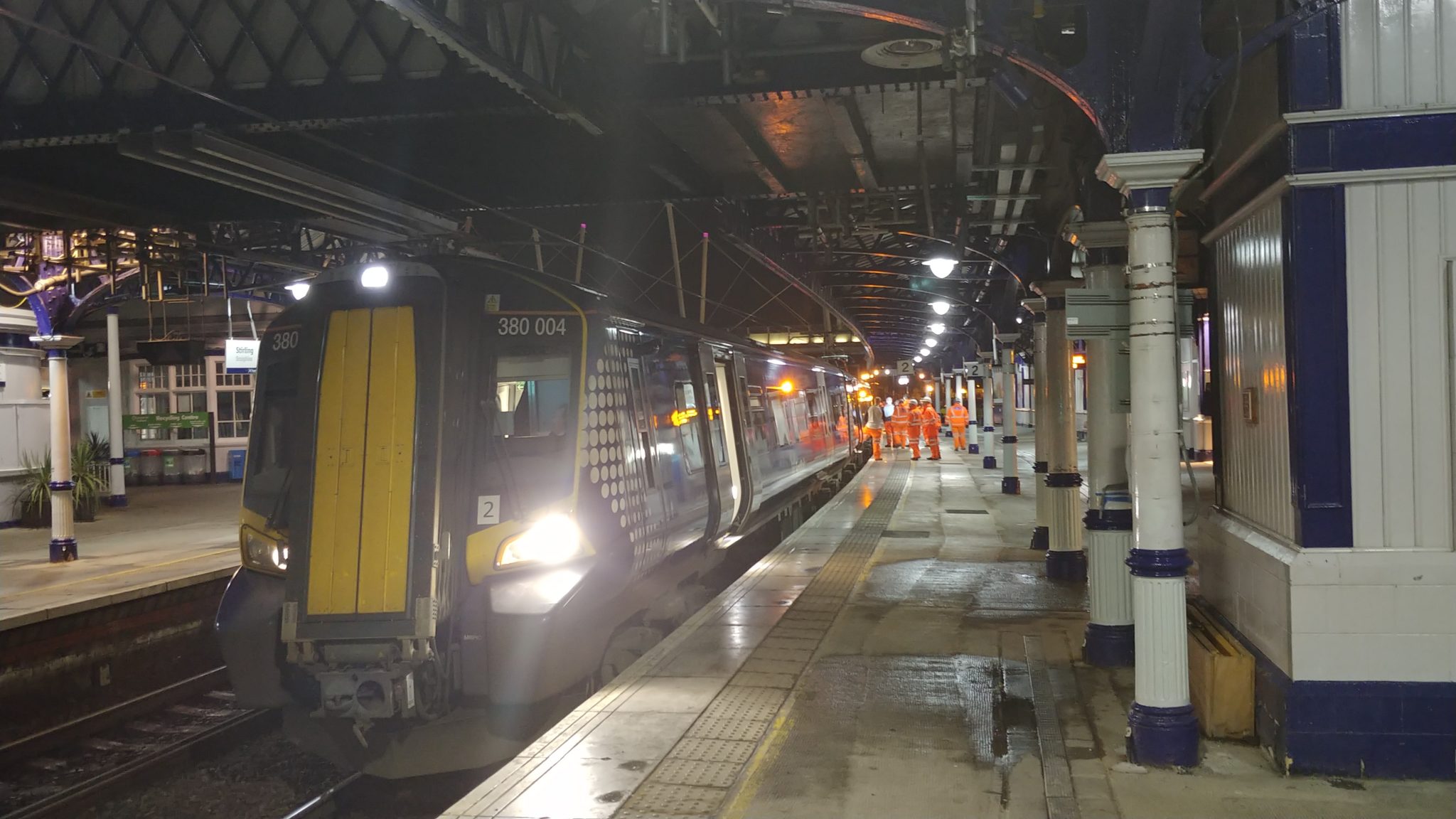 Electrification Engineering Works
Engineers have installed more than 2,000 stanchions and structures to support 300+ kilometres of overhead wires. The work to electrify the 50km line has taken more than two years.
Furthermore, engineers have modified bridges to make space for the overhead power lines. Passengers in Stirling will also get better accessibility. Contractors have installed a new footbridge, while lifts give step-free access to all platforms.
Read: Stadler Presents New Flirt Akku for the First Time
Electrification Project Outcomes
The electrification project is funded by the Scottish government. It will mean that ScotRail approved class 385 trains can run on the line. They will give passengers an improved experience and also reduce journey times between Stirling and Glasgow and Edinburgh. Furthermore these new trains will have a greater number of seats and they are quieter and cleaner. As a result, the trains won't just improve the situation for passengers, but also for those living and working near the railway line.
Iain McFarlane, Network Rail's Delivery Director, Stirling-Alloa Project, said:
"Successfully running this first test train brings the railway a step closer to being a able to introduce electric services for customers.

"Electrification will transform travel across the central belt of Scotland – increasing the number of seats, reducing journey times and cutting emissions by introducing more modern and greener trains to the route."
Read: First Electric Train Runs Between Edinburgh and Glasgow