Hitachi Azuma Enters Service for LNER
The cutting-edge Azuma trains, which Hitachi Rail has manufactured at its site in Newton Aycliffe, have entered service on the East Coast Main Line.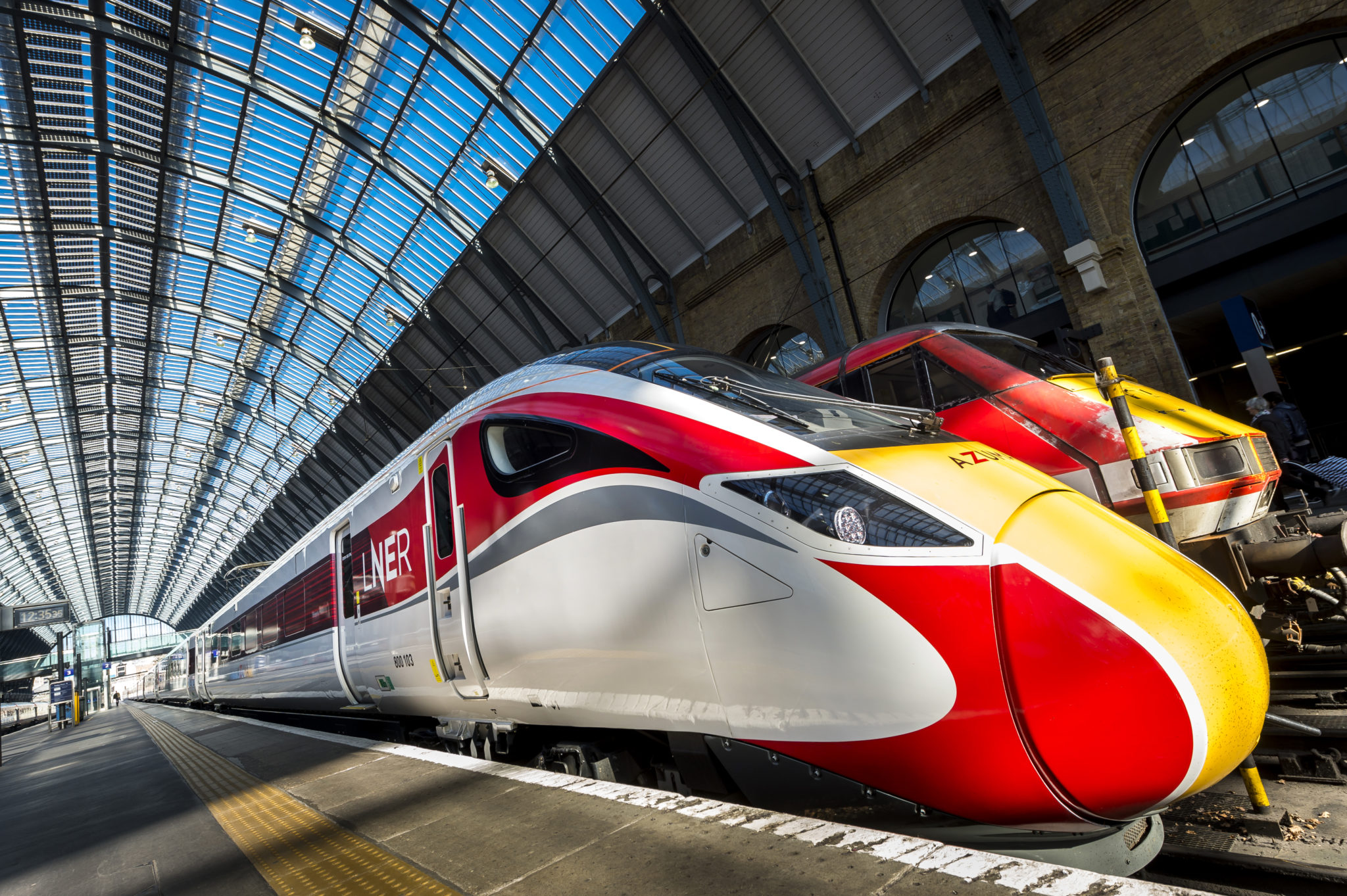 The first Azuma (Class 800) trains will run between London and Leeds. Over the coming months further trains will then be rolled out across the remaining line. The fleet size will then increase from 45 to 65 trains.
In order for the Hitachi Azuma to start operating on the East Coast Main Line, significant infrastructure upgrades were necessary.
Rob McIntosh, Route Managing Director for Network Rail, said:
"We're absolutely delighted that passengers will soon be able to travel on the new Azuma trains and we look forward to them reaping the benefits.

"A huge amount of work has gone into reaching this significant step and we have worked extremely closely with both LNER and Hitachi on this."
LNER Managing Director David Horne said:
"I am delighted to confirm that LNER will run the first Azuma train on the service between London and Leeds, commencing from 15 May," Mr Horne said.

"This is what customers up and down the country have been waiting for and represents a monumental milestone for rail travel.

"We've worked very hard alongside our partners and suppliers to reach this point and I look forward to giving all our customers an excellent experience every time they travel with us."
Rolling Stock Investment in the United Kingdom
Other train operators who run rolling stock on the East Coast Main Line will all introduce new trains as well. They are: Greater Anglia, TransPennine Express and Northern.
Abellio recently announced it won the rights to operate the East Midlands franchise. As part of that contract it will put a new fleet on the line to replace the current intercity fleet.
West Midlands Trains is also introducing 400 new carriages on its franchise in 2020.
The introduction of the new Azuma trains on the East Coast Main Line is only part of significant rolling stock upgrades in the country. By the end of 2022 rail passengers in Britain will benefit from more than 4,500 new carriages.
These carriages will be more environmentally friendly. Furthermore, they are in line with modern expectations, such as accessibility, free wifi, power sockets and air-conditioning.
The Transport Secretary Chris Grayling said:
"The introduction of thousands of new trains that are better for both passengers and the environment shows this government's commitment to improving journeys, and we're spending a record £48bn to modernise our rail network.

"Train operators across the country will replace old trains to transform the environment of passengers to enable faster journeys and provide more comfort and better accessibility. The launch of the Azumas on the East Coast Line marks the next step in one of the biggest transformations of fleets across the country.

"Alongside these new trains, we have also been clear that we want to see alternatively-powered trains introduced to the UK rail network where required, alongside electric trains."
Hitachi's Class 802 trains are benefitting passengers travelling on the Great Western franchise, with 729 new carriages in total.
Environmental Impact
The Department for Transport says that in 2018 the total carbon emissions on passenger trains fell by 195 kilotons. It says that is the same as taking 85,000 cars off the road. This is particularly positive news in light of the fact that passenger kilometres went up by 200 million over the same period.
Also read: