Railway-News Industry Insider: This Week's 12 Must-Read Rail Stories
The Railway-News Industry Insider for the week 1–5 October 2018:
Europe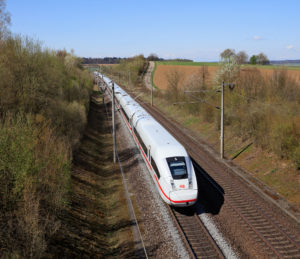 1. DB Netz to Invest €825 Million in Upgrading Its High-Speed Lines
DB Netz, which manages the rail infrastructure in Germany, has announced that it is investing more than €800 million in the upgrade of its high-speed network. Some of the lines are now almost thirty years old and need to be made fit for the coming decades. The work, which will begin in 2019, will take place in stages. Full story here.
2. DB Makes International Train Travel Easier in Europe
Deutsche Bahn has announced it is adding the rail services of non-German operators such as SNCF, Thalys and Eurostar to its online booking platform bahn.de as well as to its DB Navigator to make it easier for passengers to book tickets conveniently for a seamless travel experience. Full story here.
United Kingdom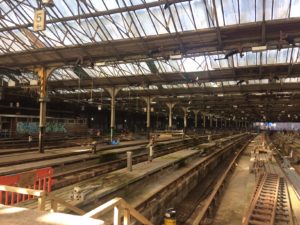 3. 1 in 7 Drivers Risk Their Lives at Level Crossings Every Day
A study conducted by Populus has found drivers of lorries and cars engage in worrying behaviour around level crossings. A key finding of the study commissioned by Network Rail was that 1 in 7 drivers said they would not wait for the gates and barriers at level crossings to open before driving across. Network Rail and the British Transport Police have launched a national safety campaign. Full story here.
4. HS2 Completes Euston Station Demolition Works
In what is a major milestone for the UK's high-speed rail project, HS2 Ltd has completed the demolition of Victorian-era carriage sheds at the Euston station site, which will see the construction of tunnel portals at the southern end of the route. The tunnels, which will be 13 miles in length, will be the biggest tunnelling project in the UK since Crossrail. Full story here.
Comment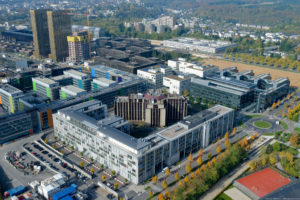 5. European Court of Auditors: Progress is Slow on High-Speed Rail Across Europe
Oskar Herics, the member of the ECA who co-ordinated the study on high-speed rail in Europe that said the 10,000km of high-speed rail lines in the EU were an "ineffective patchwork of national lines without proper coordination across borders", tells Railway-News why the European Court of Auditors was compelled to produce its negative evaluation. Full story here.
6. Railways are Changing: The Transformation of Transit and the Passenger Experience
Kyle Connor, Global Transportation Industry Principal, Cisco Systems, Inc., says: "In today's ever changing world, people are constantly online and always connected. This on-going connectivity changes our daily lives and has a major influence on how we view the world of tomorrow. […] Innovations in the area of mobility are now no longer conceivable without digitisation." Full story here.
7. The Current Impact of Digitisation on the Rail Industry
Features writer Keri Allan has interviewed rail industry experts at Bombardier, GE Transportation, Siemens and other organisations to find out how digitisation is impacting every area of the rail industry, from train maintenance to ticket sales. Full story here.
8. Why Rail Operators Must Get on Board with Mobile Coverage Solutions
Cobham Wireless says about its flagship wireless coverage solution idDAS (intelligent distributed digital antenna system) that it is "delivering cellular and public safety communications in stadiums, hospitals, schools, offices, hotels, airports, road and rail tunnels (and more!) the world over." One of the cities benefitting from its technology is Berlin, where it has been installed on the underground system. Full story here.
Eurasia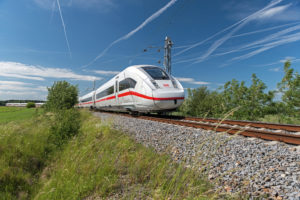 9. Bombardier Joint Venture to Supply 120 High-Speed Train Cars to China
Bombardier Sifang Transportation Ltd (BST), a Bombardier joint venture, has announced that it has won a contract with China Railway Corporation to supply 120 CR400AF high-speed train cars by the end of the year. They will be delivered as five 8-car units and five 16-car units. Full story here.
10. DB Sets Up DB Cargo Eurasia Due to Success of Trans-Eurasian Corridor
Deutsche Bahn AG has had an overland rail route to China since 2008, with weekly services commencing in 2011. The company hopes it will move 100,000 containers between Germany and China in 2020. It is on target for this goal, expecting to move 90,000 containers in 2018. Deutsche Bahn has set up DB Cargo Eurasia to make this service more efficient and allow it to grow in the future. Full story here.
11. UWC and URALCHEM-TRANS Sign Maintenance Infrastructure Agreement
United Wagon Company and URALCHEM-TRANS, a subsidiary of URALCHEM HOLDING, have signed an agreement to develop maintenance infrastructure. Signed at the international transport and logistics forum PRO//Motion.1520, the two companies hope to developed shared infrastructure for the repair and maintenance of a new generation of freight cars further. Full story here.
United States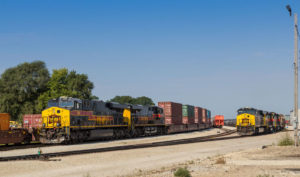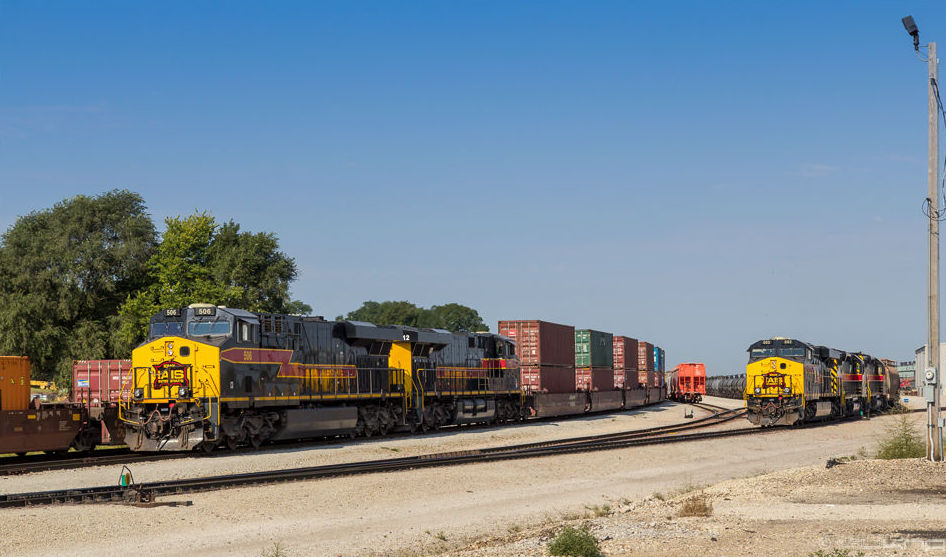 12. GE Transportation to Supply 3 Locomotives to Iowa Interstate Railroad
GE Transportation will supply three of its Evolution Series locomotives, fitted with its digital GoLINC solutions as well as other platforms, to Iowa Interstate Railroad. Production of these locomotives will begin in 2020. The 17 other Evolution Series already owned by Iowa Interstate Railroad will be upgraded to contain GE Transportation's digital solutions suite. Full story here.