DB Sets Up DB Cargo Eurasia Due to Success of Trans-Eurasian Corridor
2018 marks a ten-year anniversary for Deutsche Bahn AG (DB). What started with one train in 2008 has now grown into 3,600 trains in 2018. Rail transport to China has grown rapidly over the decade that it has been in place and this trend shows no sign of slowing. The number of containers moved between Europe and Asia is growing steadily. Deutsche Bahn says it is making great progress towards its goal of moving 100,000 standard containers annually by 2020. The company says it expects to move around 90,000 containers in 2018. In 2016 Deutsche Bahn moved 35,000 containers on the North and South Routes.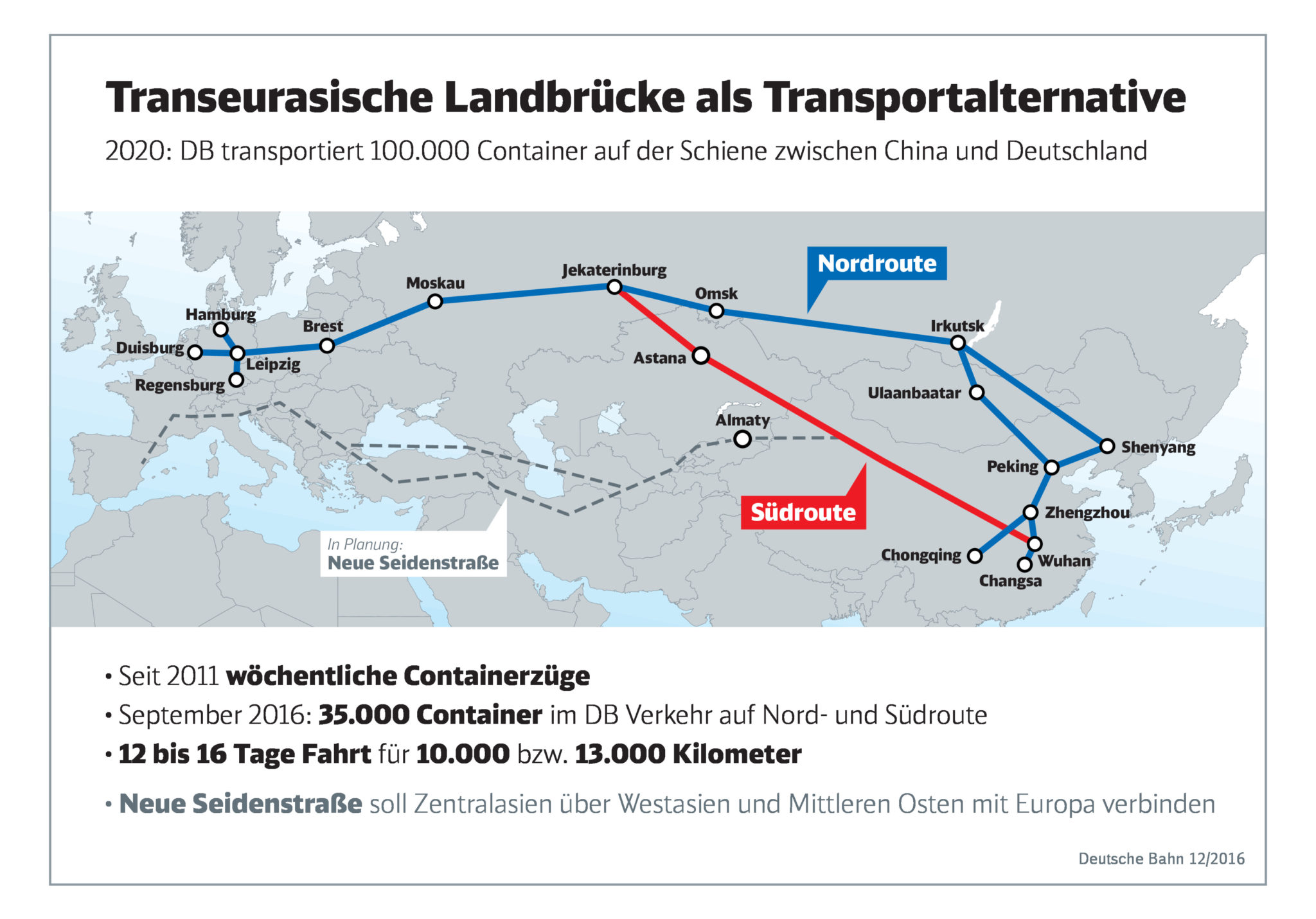 DB Cargo Eurasia
Deutsche Bahn has now established DB Cargo Eurasia in order to move even more traffic between Europe and China to rail in the future. It will be in charge of overseeing all transports to China for Deutsche Bahn. In order to do this effectively a DB Cargo Eurasia office has also been set up in Shanghai.
Alexander Doll, Member of the Management Board for Freight Transport and Logistics, said:
"What started with one train on 6 October 2008 has long become a success story. The new branch, DB Cargo Eurasia, will increase the amounts of services on offer and raise productivity. Due to high customer demand we will be testing a maritime connection between Kaliningrad and Rostock starting this autumn. It will allow us to disseminate goods from the Baltic port in Europe in a faster, more flexible manner."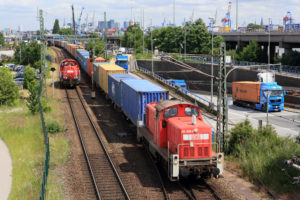 Deutsche Bahn also wants to work more efficiently for its customers it says. Therefore it wants to improve the sharing of electronic data between the rail companies involved. Alexander Doll, the Deputy CEO of Russian Railways RZD Viacheslav Pavlovski, and DB Cargo Polska signed an initial bilateral agreement in Potsdam in September.
For ten years now every kind of commodity, from clothes to paper, consumer goods and electronics as well as components for various industrial operations, has been transported on the trans-Eurasian corridor. With average journey times of 14–16 days (depending on whether the North or South Route is used) the overland rail route is faster than the sea route, cheaper than transporting goods by air and it is an environmentally friendly option. In the past customers had to book an entire train. Now, however, they are able to transport individual containers and sometimes even individual items by train.
The first regular freight train between Germany and China in October 2008 connected the cities of Hamburg on the German coast with Xiangtang, carrying computers. Three years later, in 2011 DB started offering regular, weekly freight rail transports between China and Germany.