UK: HS2 Completes Euston Station Demolition Works
High Speed Two Ltd has announced that the Euston station demolition works are now complete: the former 250m carriage sheds have now been fully demolished so that the site for the new approach tunnels at the London end of the future high-speed line can now be seen in full. Overall these works took nine months and gave employment to up to seventy people.
Euston Station Future Site
The completion of the demolition works is a big milestone for HS2 and was necessary for specialist tunnelling operations to begin in 2019. As part of the HS2 project eleven new platforms will be built at Euston. These construction works will take place in two instalments and more than double the capacity of the station. The plan is also to build a new concourse and to expand the Underground station, which will then be connected for the first time to Euston Square station.
Two tunnels, thirteen miles in length (21km), will route trains into and out of London via a new station at Old Oak Common. It is also here that the new high-speed line will link up to the capital's new Crossrail (Elizabeth Line) service. The cleared site at Euston station, the south end of the tunnels, will get a tunnel portal.
Euston Station Demolition Works
For the demolition works to be completed on the site, which is located next to the West Coast Main Line, specialist teams were required who were able to use drone technology to examine the interior of the Victorian carriage sheds before dismantling the fragile roof. The project required the removal of more than 7,000 glazing panels. Cranes were required to remove 27 steel trusses, all 50 metres in length, which had supported the carriage shed ceiling. The shed had not been in use for more than a decade.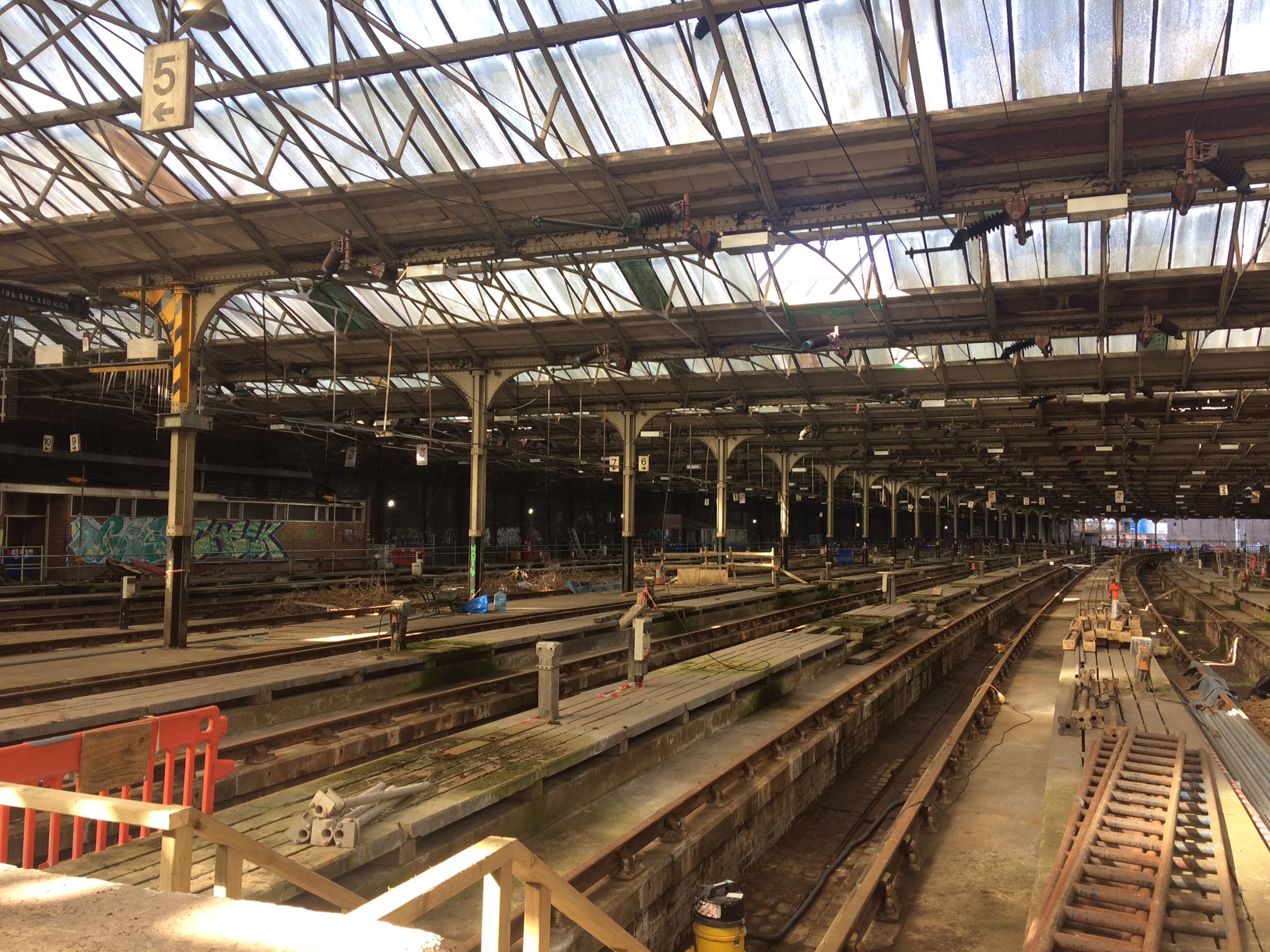 Rob Carr, HS2's London Programme Director, said:
"The demolition of the old carriage sheds marks an important step forward for the project, clearing the way for the start of construction works next year, and the delivery of one of the most exciting new stations on the HS2 route. I'd like to congratulate the team on a job well done and look forward to moving ahead to the next stage of the project."
Peter Jones, Programme Director of CSJV, the contractor that performed the demolition works together with Keltbray, said:
"The CSJV team, consisting of people employed from the local area and other experienced professionals, alongside Keltbray have worked carefully and efficiently to ensure that this structure has been demolished safely. It marks a great milestone in the construction of HS2 and shows the fantastic progress that we are making in Euston and across Area South."
Once completed the trains on the new HS2 line will be capable of travelling at up to 360 km/h.