Bombardier Partners with Siemens to Supply New ICE 4 Trains to DB
On 28 September Railway-News reported that Deutsche Bahn AG (DB) was investing an additional one billion euros into modernising its ICE 1 fleet and in purchasing 18 new seven-car ICE 4 trains from Siemens. Today Bombardier Transportation has announced that it will be Siemens's partner in this contract for the new ICE 4 rolling stock. Bombardier says its total supply share, which comprises not just the 18 seven-car units but also 50 rail cars, will be around a third.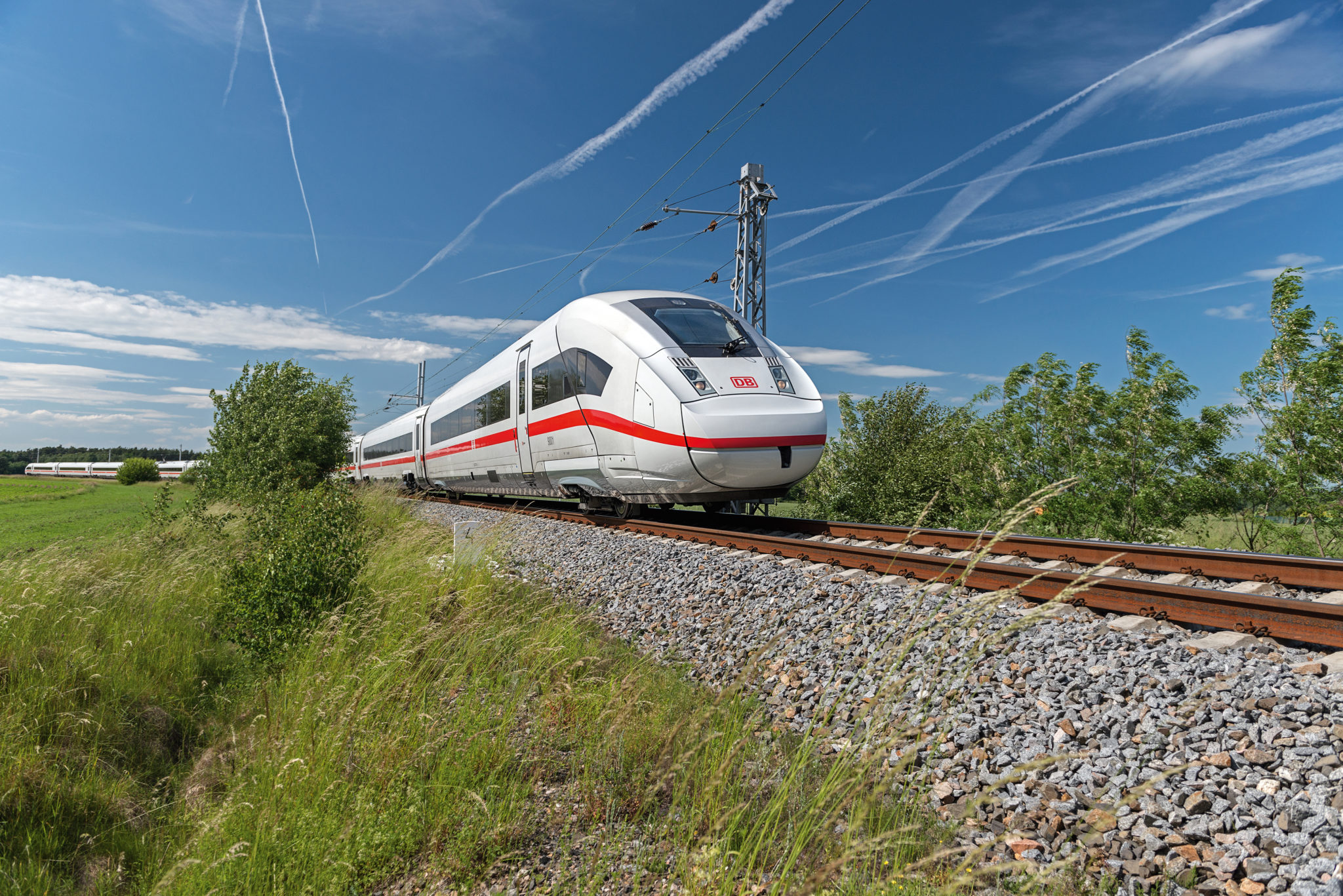 Bombardier signed the contract with Siemens at the end of September. The contract is worth around €198 million for the company, with Deutsche Bahn spending around €700 million in total on the order. In 2011 Bombardier and Siemens signed a framework agreement for Bombardier to develop and supply key components for a maximum of 300 ICE 4 units, DB's flagship high-speed trains. This order is part of that framework. As such Bombardier's share in the works is as follows:
the exterior design
the production and design of the steel car bodies
the delivery of the trailer bogies
approx. 30 percent of the final assembly of the full ICE 4 fleet
Laurent Troger, President of Bombardier Transportation, said:
"The ICE 4 is the flagship of Deutsche Bahn and a perfect example of modern rail transport. We are proud to be part of this prestigious project. The aim is to jointly provide the right mobility solutions for safe, comfortable and efficient long-distance transport in Germany. Our innovative high-technology components and our  manufacturing expertise make an important contribution to the success of this project."
Germany's ICE 4 trains first entered regular passenger service in December 2017 after having been formally unveiled in Berlin in December 2015 and having received approval by the German Federal Railway Authority (EBA) in September 2016.