Duos Technologies to Present at Railway Interchange 2023 Conference on October 3, 2023
Presentation Explores the Synergy of AI, Rail Technology, and Human Expertise in the Rail Industry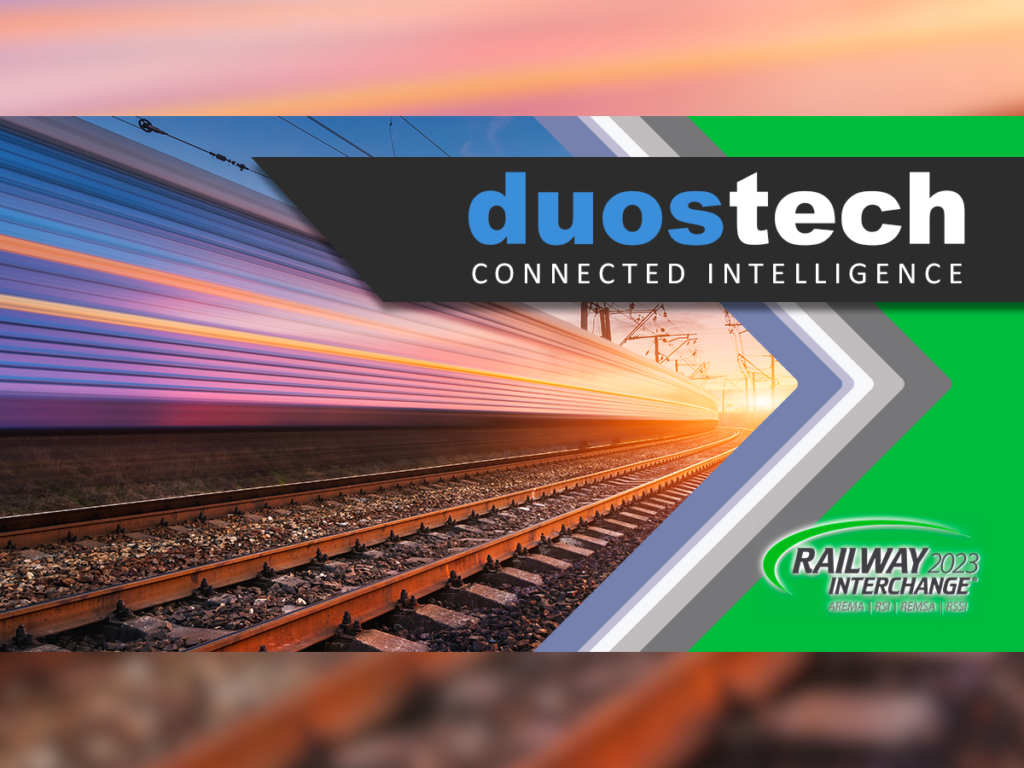 Duos Technologies Group, Inc. ("Duos" or the "Company") (Nasdaq: DUOT), through its operating subsidiary Duos Technologies, Inc., a provider of machine vision and artificial intelligence that analyzes fast moving vehicles, today announced that the Company's Chief Executive Officer, Chuck Ferry, will be presenting "Technology and Human Capital – Not a Zero-Sum Game" at Railway Interchange 2023 in Indianapolis, Indiana on October 3, 2023.
In the public eye, there's often a perception that the rapid adoption of automation and advanced technologies threatens jobs and the human workforce. Mr. Ferry's presentation seeks to challenge this conventional view. Rather than seeing technology and human capital as opposing forces, he will explore how they can be synergized to create new opportunities and further elevate safety and service standards within the rail industry.
Mr. Ferry will focus specifically on Duos' advanced technologies and the pivotal role that human Mechanical Inspectors play as rail experts that together are developing AI models that adhere to the strict FRA and AAR inspection rules and regulations.
Event Details
Date: October 3, 2023
Time: 10:45 AM – 11:30 AM ET
Location: Indiana Convention Center, Meeting Room 103
"At Duos, we firmly believe in the power of innovation to not only improve safety and efficiency but also to enhance the role of human expertise within the rail industry.
"Our goal is to show that technology and humans are not adversaries but collaborators. We aim to inspire a fresh perspective, emphasizing that automation can lead to job creation and even higher safety industry standards and network optimization. We believe that together we can build a future where rail safety and service can be enhanced by harnessing the full potential of both technology and human knowledge."
Duos invites all industry stakeholders and enthusiasts to join this educational session and be part of a transformative dialogue. Discover how technology and human capital can collaborate to not only preserve jobs but also enhance safety, service, and compliance in the rail sector. If you would like to attend the conference, please register here.
To stay up to date on the Company's most recent developments or to learn more about the Duos story and its revolutionary technology platforms, be sure to follow here or sign up for email alerts here. For more information please contact [email protected] or visit the Company's website and social media channels: Website, LinkedIn, Twitter.
This article was originally published by Duos Technologies, Inc.