Duos Technologies Receives $1.9 Million Contract Add-On for Passenger Rail Client
Enhancement to the vision-based system increases total contract value by 17%.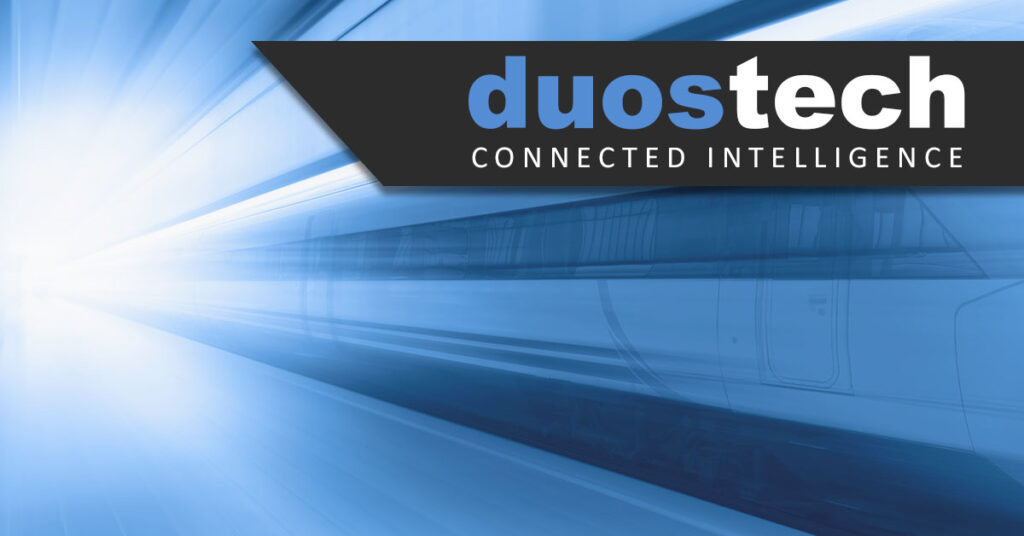 Duos Technologies Group, Inc. ("Duos" or the "Company") (Nasdaq: DUOT), through its operating subsidiary Duos Technologies, Inc., a provider of machine vision and artificial intelligence that analyzes fast moving vehicles, today announced an award of $1.9 million for the enhancement of a planned Railcar Inspection Portal ("rip®" or "RIP") system in the passenger transportation sector. This latest addition is part of a long-term installation of the Company's most advanced RIP system, which is designed to capture high-speed images of railcars at up to 125 miles per hour. The upgrade marks another milestone in Duos' commitment to providing advanced rail safety inspection solutions for its customers.
As federal and state authorities increase their focus on preventative measures for rail operators, Duos continues to be committed to providing advanced solutions that can identify mechanical defects and allow for sufficient time to address them before a potentially serious problem arises. A key feature of these enhancements includes an advanced wheel tread and brake system that captures 360 degrees of the wheel tread in addition to the brake pad. By leveraging the power of machine vision and artificial intelligence, the add-on significantly improves the system's capabilities to capture and display images, providing critical defect detection and analysis for rail operators.
"As we continue to build on our offerings, we are seeing increased interest and adoption from current customers who are wanting to upgrade their safety and compliance protocols. In this particular case, the upgrades are a major enhancement to the overall performance of the vision-based systems and lighting conditions."
Previously, the Company issued a press release highlighting that Duos will continue to explore add-on opportunities to ensure that its deployed systems remain up-to-date with the latest iterations of hardware and software.
This article was originally published by Duos Technologies, Inc.