Duos Technologies to Present at Rail Insights 2023 Virtual Conference on June 22, 2023
Duos to also sponsor the event, which features leaders from transit and freight rail.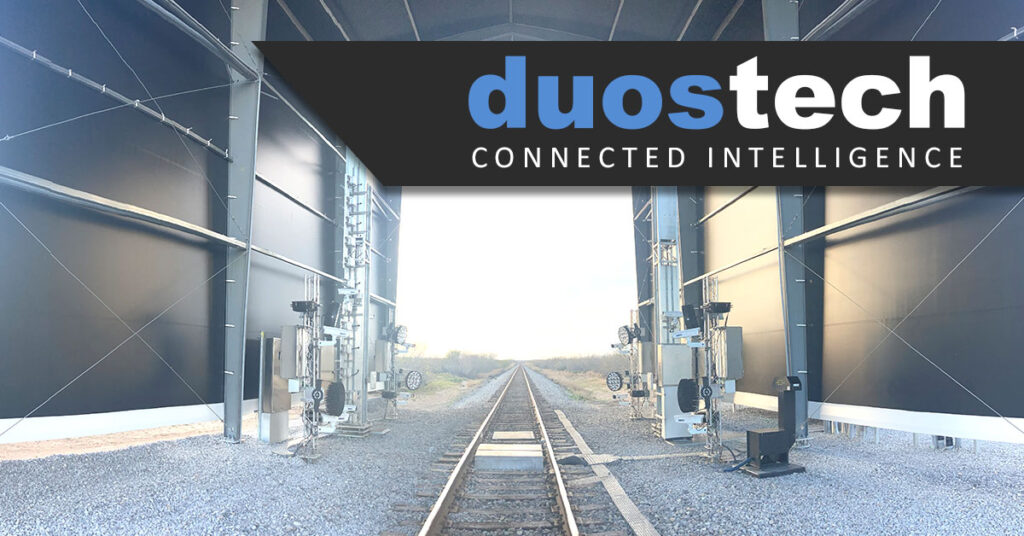 Duos Technologies Group, Inc. ("Duos" or the "Company") (Nasdaq: DUOT), through its operating subsidiary Duos Technologies, Inc., a provider of machine vision and artificial intelligence that analyzes fast moving vehicles, today announced that the Company will be a featured sponsor in Railway Age's "Rail Insights 2023" virtual conference.
Duos Chief Executive Officer Chuck Ferry will present a brief video that highlights the Company's history and progress in the rail industry as well as provides context on how the Duos Railcar Inspection Portal ("rip®" or "RIP") uses data to drive safety and improve efficiency for railcar operators.
The event will take place on Thursday, June 22, 2023 at 1:50 p.m. Eastern time.
"I would like to thank Railway Age for requesting our sponsorship of this event, and we look forward to participating.
"Our Company continues to expand its presence within the rail industry, and events like the Rail Insights Virtual Conference provide us with an opportunity to increase our presence and brand recognition as well as engage further with industry leaders."
The Railway Age "Rail Insights 2023" virtual conference will be the ninth such annual event and will feature C-Suite and senior level speakers from major freight and transit railroads discussing key strategic challenges, issues and trends. From the event organizers: "Rail Insights 2023 explores what is affecting business growth, capital investment, technology, regulation, service quality and safety in the North American rail market."
If you would like to attend the conference, please register here.
This article was originally published by Duos Technologies, Inc.