Lantal Fabrics at Cooper Hewitt, Smithsonian Design Museum
How are means of transportation changing, and what impacts will these changes have on our lives? What revolutionary new technologies are on the horizon? Will they make the world more sustainable?
Cooper Hewitt, Smithsonian Design Museum in New York, which holds one of the world's largest collections of design, addresses these questions in its current exhibition.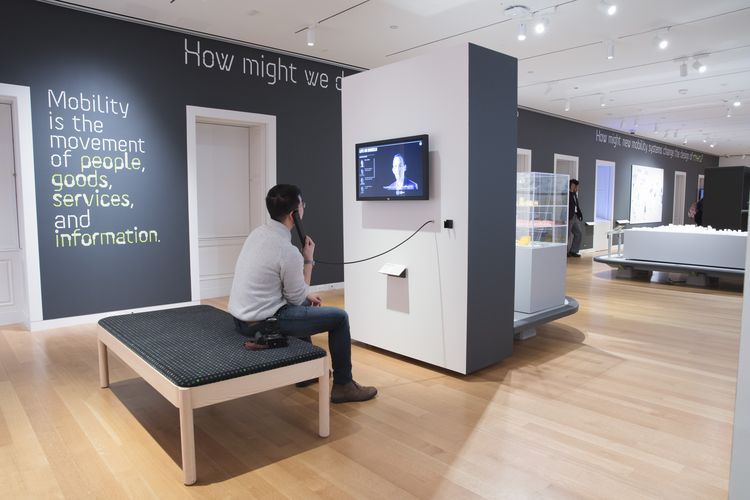 "The Road Ahead: Reimagining Mobility" takes a look into the future, focusing on the topics of innovation, mobility, security and sustainability. The exhibition showcases innovative designs and research to inspire visitors and encourage them to consider possible future scenarios – perhaps during a short rest on one of the three benches for which Lantal has provided its velour fabric.
The exhibition runs through March 31. As a manufacturer of textiles used in transportation, Lantal is pleased to be a small part of this exhibition!
Lantal Fabrics
Lantal is a leading supplier of railway interior textiles and services for railway applications. With 130 years of experience, lasting partnerships and high ­quality and innovative refinements, Lantal supply all major rolling stock and seat manufacturers as well as specialised completion firms in the rail industry, working with more than 80 rail system operators globally.
Lantal's longevity give them the skill to combine tradition with innovation to create a high-performing business model, rapidly delivering high quality train interior textiles, parts and services to an international market.