Amtrak Unveils Interiors of its New Acela Express Trains
On 8 August Amtrak unveiled the interiors of its new Acela Express trains set to run on the company's Northeast Corridor (NEC). Alstom is manufacturing the prototype of the new trainsets at its site in Hornell, New York. It will be ready in 2019. The first Acela Express trains will enter service in 2021, while the full fleet is expected to be in operation by 2022.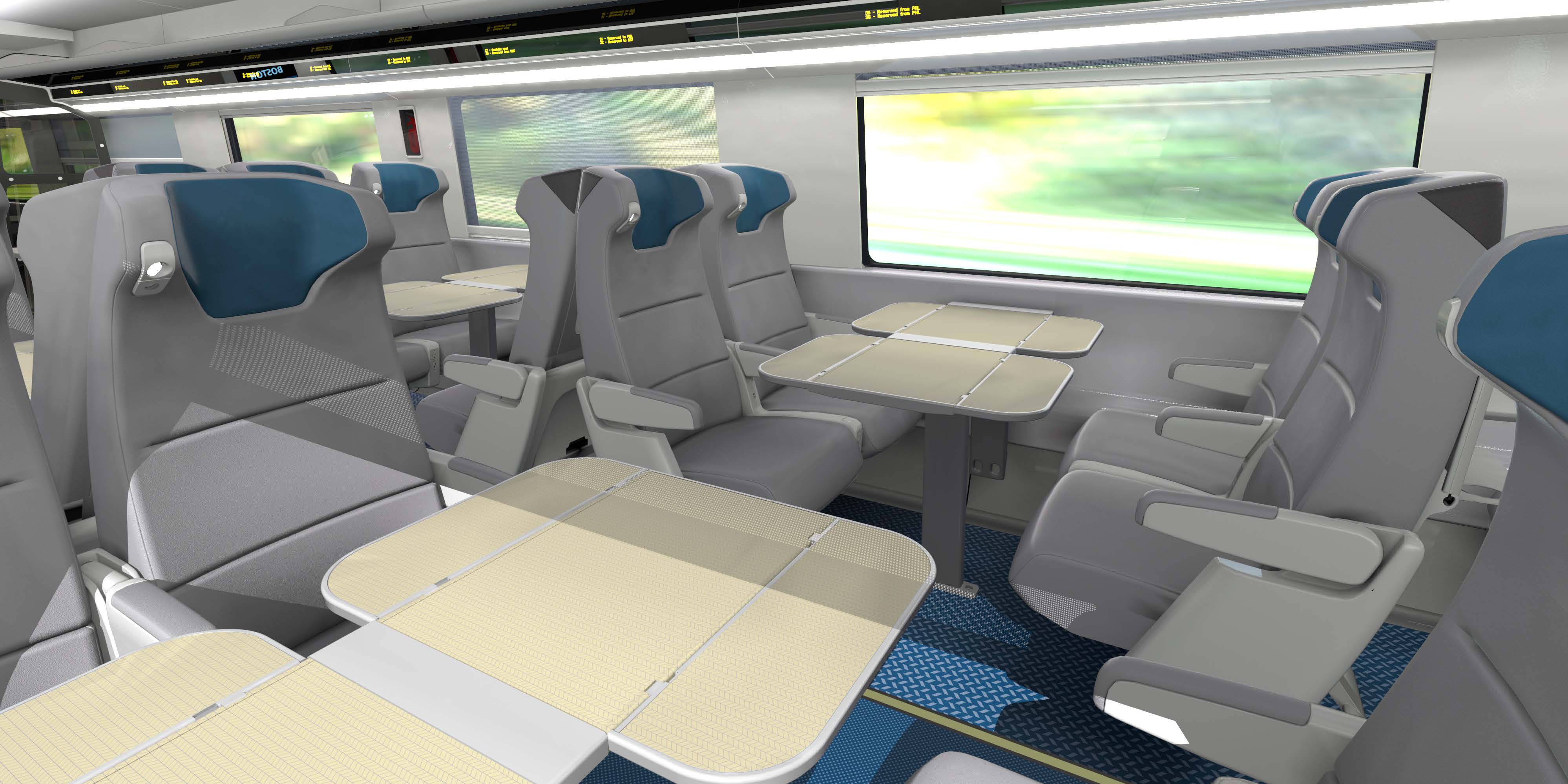 Amtrak believes these new interiors will provide passengers with a better passenger experience, increasing the amount of amenities available to travellers.
Some of the interior features of the new Acela Express fleet include leather seats, integrated in-seat lighting, personal plug sockets and USB ports. In addition, every seat will have two trays allowing passengers to opt for a large and a small table configuration.
Each carriage will have six high-tech LED screens delivering passenger information such as train location and speed. In addition, these screens will contain conductor announcements. Customers will also be able to enjoy Wi-Fi on the train.
To make moving around the train easier, Amtrak has opted for handles integrated into the seatbacks, while well-designed overhead luggage compartments mean that bags will not block gangways or reduce legroom.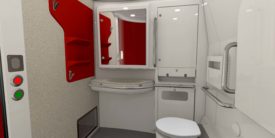 The toilets have been designed to comply with the Americans with Disabilities Act of 1990. They feature a 60-inch turning radius.
Each of these new Acela Express trains will be able to service 386 passengers, which marks an increase of almost 30 percent.
In addition to commissioning this new fleet, Amtrak has almost put in more than 4 million US dollars into upgrading its current Acela Express fleet interiors.
Caroline Decker, Vice President of Amtrak Northeast Corridor Service Line, said:
"The next generation of Acela trains will set a new standard for rail service in the U.S., providing our customers with a superior travel experience."