In November 2016, the French multinational company received an order worth 70 million euros to supply 22 Citadis X05 LRVs for the T9 line connecting Porte de Choisy station in Paris with the centre of Orly.
The first one of these trams was delivered at the beginning of last December, during a ceremony that was led by the president of the Île-de-France region and Île-de-France Mobilités, Valérie Pécresse, the Mayor of Paris, Anne Hidalgo and others.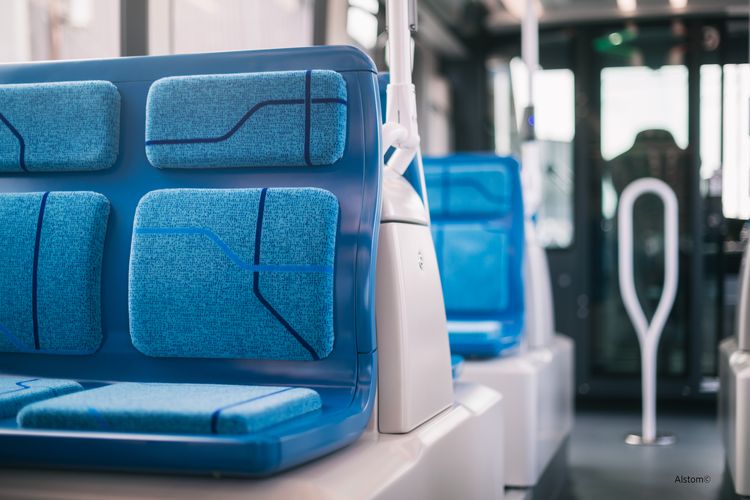 The new Citadis LRV is 45m long and has a maximum capacity of 314 passengers, without sacrificing an open and spacious interior that will allow the exchange rate of passengers to be 20% faster than in previous models. Alstom also says that they have succeeded in improving the tram's energy efficiency by reducing its energy consumption by 25% and that 99% of the materials used are recyclable.
Lantal was commissioned to manufacture the seat covers. Our skilled and experienced design team took inspiration for the seat cover from the Île-de-France region's network of lines. A total of 16 different colours were decided upon for the seat covers, which were then combined in various ways.
Lantal's exclusive fabric design for Idf mobilités will help to meet the high standards of comfort and reliability that travellers expect.
The 22 trams are expected to be delivered by October 2020, just in time for the opening of the T9 line in December.