Axminster Carpets: Travel in Style with Northern
Axminster Carpets are delighted to be supplying all the carpet for Northern's Class 170 and 158 fleet update.
Drawing on esteemed experience and unrivalled innovation across the transport sector, Axminster Carpets service the largest rail operators with the most precise requirements, now accounting for the majority of all Woven Train Carpet.
Crafted from a premium wool blend, an Axminster Carpet offers exceptional resilience suited to high-traffic areas whilst acoustic properties will help reduce noise between carriages thus enhancing the passenger experience. Aesthetically the linear design works to accentuate the footway and the dual blue/yellow colouring compliments the general colour scheme.
Keen supporters of The Campaign for Wool, Axminster Carpets are proud to supply the transport sector with sustainable flooring solutions – beautiful to live with, work with and travel with.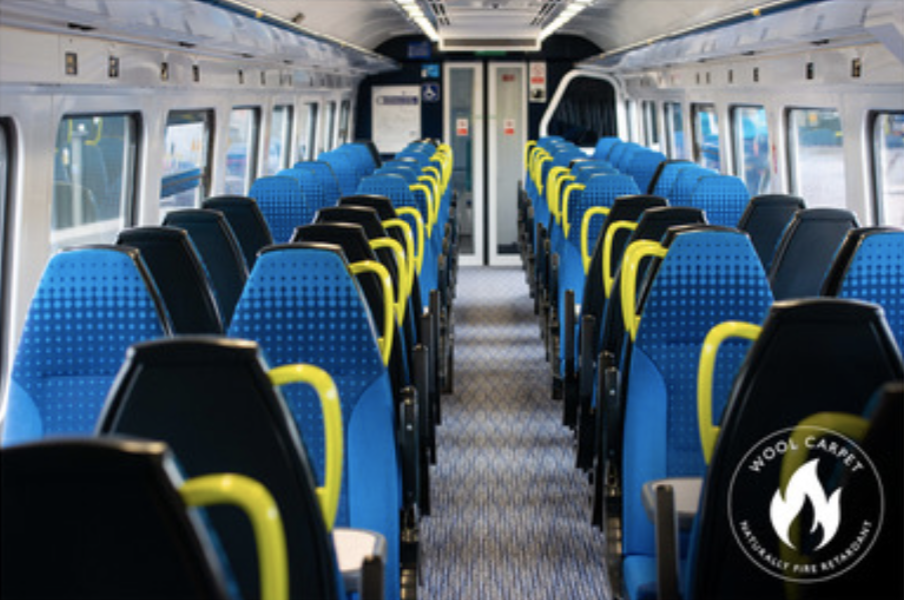 Ray Stenning, Design Director at Best Impressions, said:
Professionalism, quality of work and great people to work with are key to us, so it is important that we partner with like-minded companies who share our passion and really understand how to make sure our interior designs look the best. Axminster Carpets delivered on all counts and were great to work with.
Jenny Dempsey, Fleet Refurbishment Project Manager at Northern, added:
We selected Axminster Carpets due to their quality, durability and natural wool credentials as well as their ability to deliver the design required. They delivered against a challenging programme and offer a fantastic start to end service!