Axminster Carpets: TransPennine Express
Axminster Carpets has completed a six-month project to produce a carpet for all 51 of the TransPennine Express fleet of Class 185 trains. The new carpet forms part of a major refurbishment of the trains, which can be seen travelling right across the North of England and Scotland.
Working closely with DGDESIGN in Derby, the new carpet brings a contemporary feel through the use of an on-trend geometric pattern using shades of blue that catch the eye and perfectly complement the first class leather and standard class fabric seats.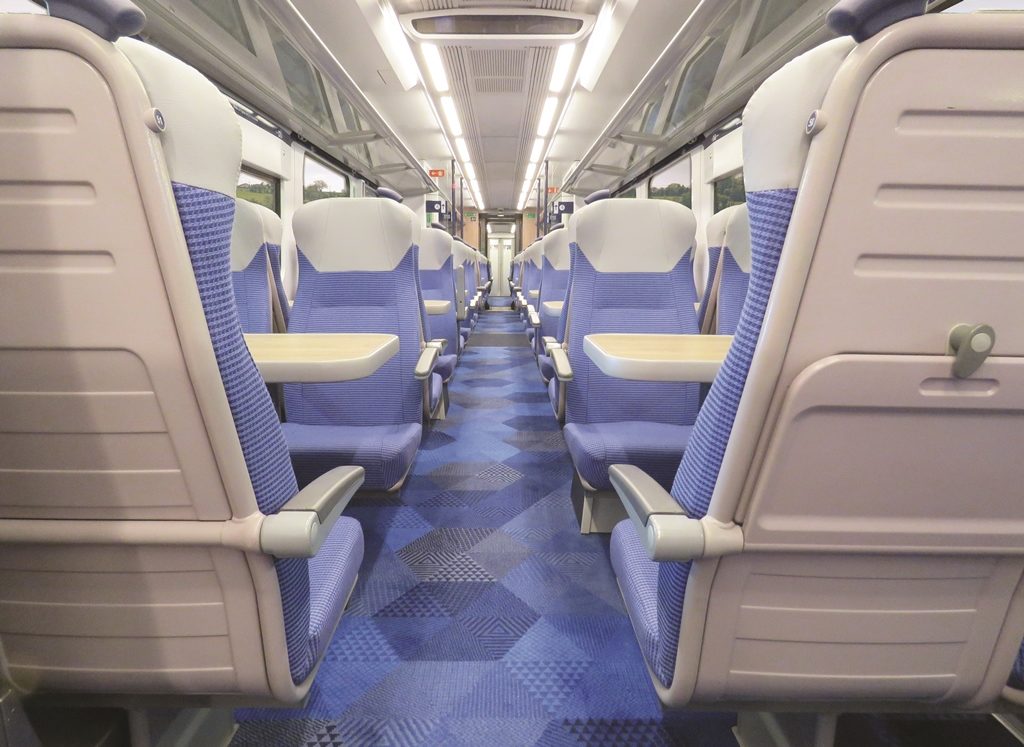 David Gordon, Director at DGDESIGN, said:
The whole Axminster team were highly supportive and responsive throughout, with superfast turnaround of PDF artwork and high quality Kibby samples for scrutiny and approval.  The can-do attitude and responsiveness is a natural fit for us and having found the process to be smooth and efficient and the end product to be of the highest quality, Axminster will continue to be valuable partner in the creation of new carpet designs.
Anita Brennan, Head of Customer Proposition for TransPennine Express said:
We are delighted to have worked with Axminster Carpets on the refurbishment of our trains. The upgrade has completely changed the look and feel of what we can offer to our customers who travel across the North of England and Scotland with us. The Axminster carpets are a big part of this, and we're pleased to have supported  them to help create something special.