Axminster Carpets: Belmond British Pullman Renovation
Axminster Carpets were proud to have been involved in the recent renovation of the Belmond British Pullman, a luxury train operating around the British countryside.
Bringing new meaning to the notion of 'journey', the Belmond British Pullman invites each passenger to travel back to the roaring 20s – the Golden Age of railway transport.
From the mahogany furnishings and marquetry to the polished brass and hand-stitched upholstery, every aspect of the interior has been carefully crafted and considered, perpetuating the work of British craftsmen and artisanal suppliers such as Axminster Carpets.
Drawing on expert insight in the transport industry and esteemed hospitality experience, Axminster Carpets worked closely with JPA Design to develop a bespoke carpet for the renowned Phoenix carriage.
Alex Duncan, Design Director at JPA said:
We were extremely impressed and grateful for the technical and design support we received from Axminster. They were accommodating, flexible and responsive throughout the process whilst being highly knowledgeable about the specific challenges of manufacturing flooring for railway carriages to meet modern standards."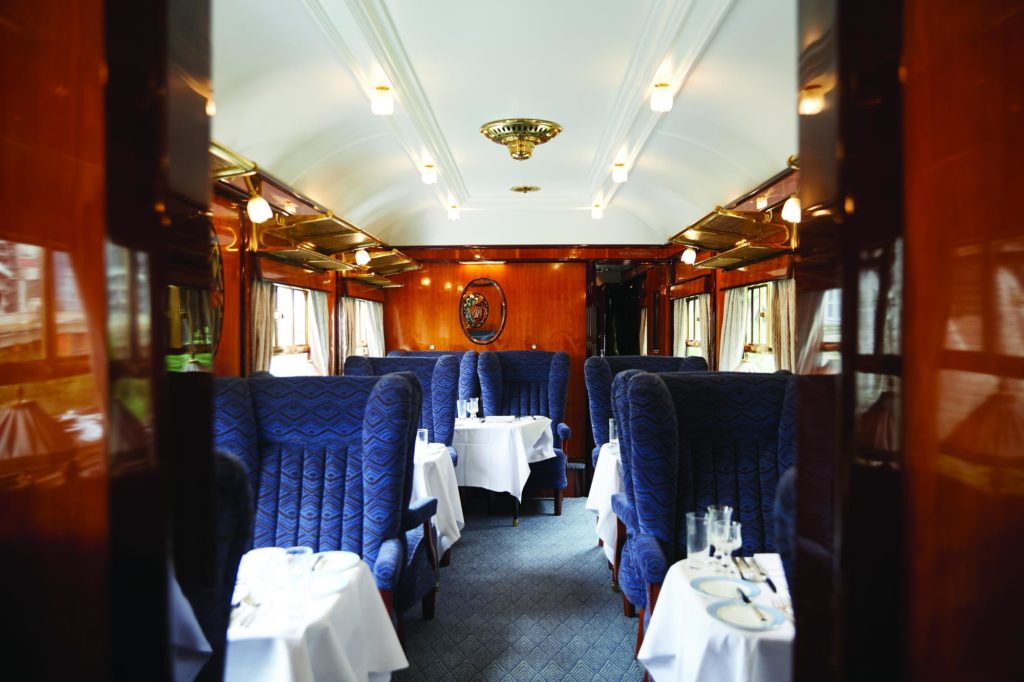 Ju-Wei Chen, Lead Designer, said:
There are many carpet suppliers on the market but not many of them can unite the Railway standards with hospitality quality and small bespoke design quantity order."
In line with the design brief the carpet pattern unites Art-Deco influence with modern energy, finished by a sumptuous 100% pure wool blend characteristic of Axminster Carpets. The finished results are spectacular, and very much in line with the clients' expectations.
Amidst stately carriages of classic luxury and glamour, this journey will transport you to a magical, bygone era.