Axminster Carpets Supply Sustainable Flooring for 825 SWR Vehicles
Axminster Carpets supplied carpet to 825 vehicles for South Western Railway (SWR) Class 450, 444, 442, 158 and 159 fleet. This marks Axminster's largest contract to date, a pivotal moment for the company – one for the archive!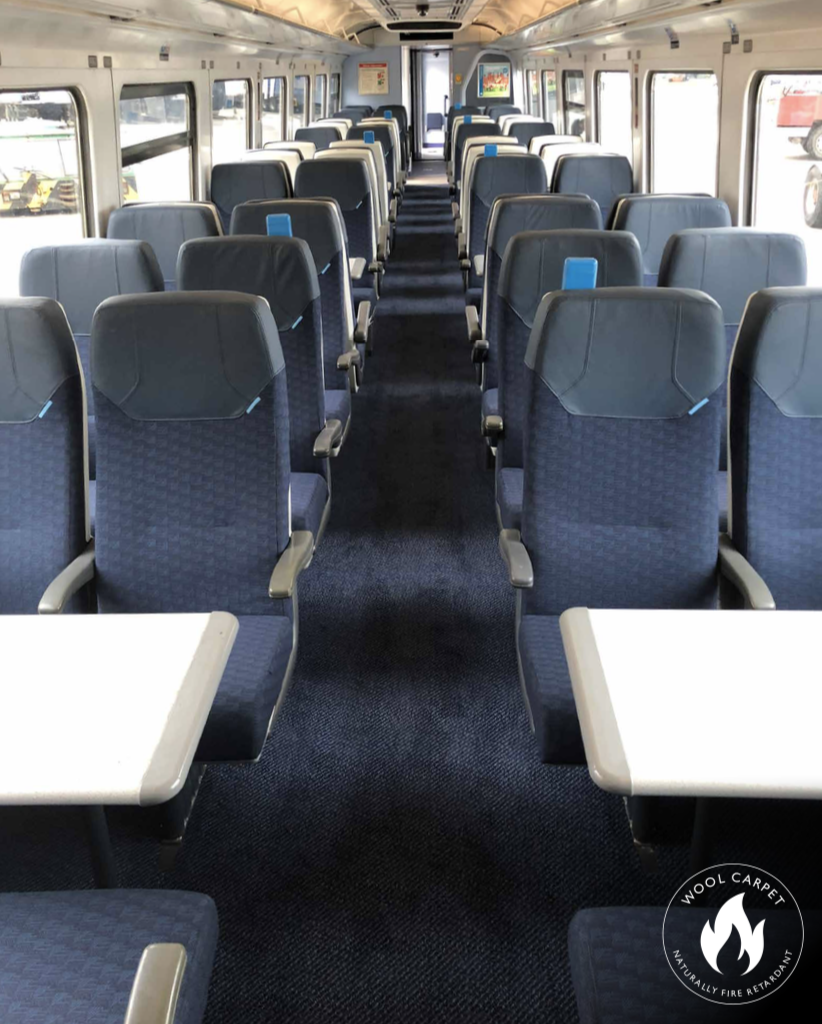 The world-famous Devonshire factory overlooks the South Western line from Waterloo to Exeter which has always afforded Axminster employees a real affinity to the franchise.
Crafted from a premium wool blend, an Axminster Carpet offers exceptional resilience suited to high-traffic areas whilst acoustic properties help reduce noise between carriages thus enhancing the passenger experience.
Keen supporters of The Campaign for Wool, Axminster Carpets are proud to offer sustainable flooring solutions across the transport sector and now account for the majority of all Woven Train Carpet.
Neil Drury, Engineering Director for South Western Railway, said:
We've had really positive feedback on the quality of the new Axminster carpets on board our refurbished trains. The quality really makes a difference to the customer experience which is what we were confident we would get when we first commissioned these wool carpets from Axminster.
Andy Sykes, Senior Designer DGDESIGN, commented:
DGDESIGN has worked with Axminster Carpets on several major projects over the last few years and found them to be excellent partners, quickly and consistently developing design concepts into high-quality products.

The team's agile and responsive attitude is crucial to supporting projects such as South Western Railway where a range of samples and mock-ups of different design variations are required for review, often at very short notice.

For this project in particular, attention to detail was critical, and we could rely on Axminster to faithfully interpret our design intent into production material. We look forward to creating new carpet designs with Axminster on future projects.
View more rail case studies here.