Axminster Carpets Deliver Sustainable Floor Coverings for Refurbished Pendolino Fleet
Avanti West Coast's partnership with world renowned Axminster Carpets helps transform the interior of their iconic Pendolino trains.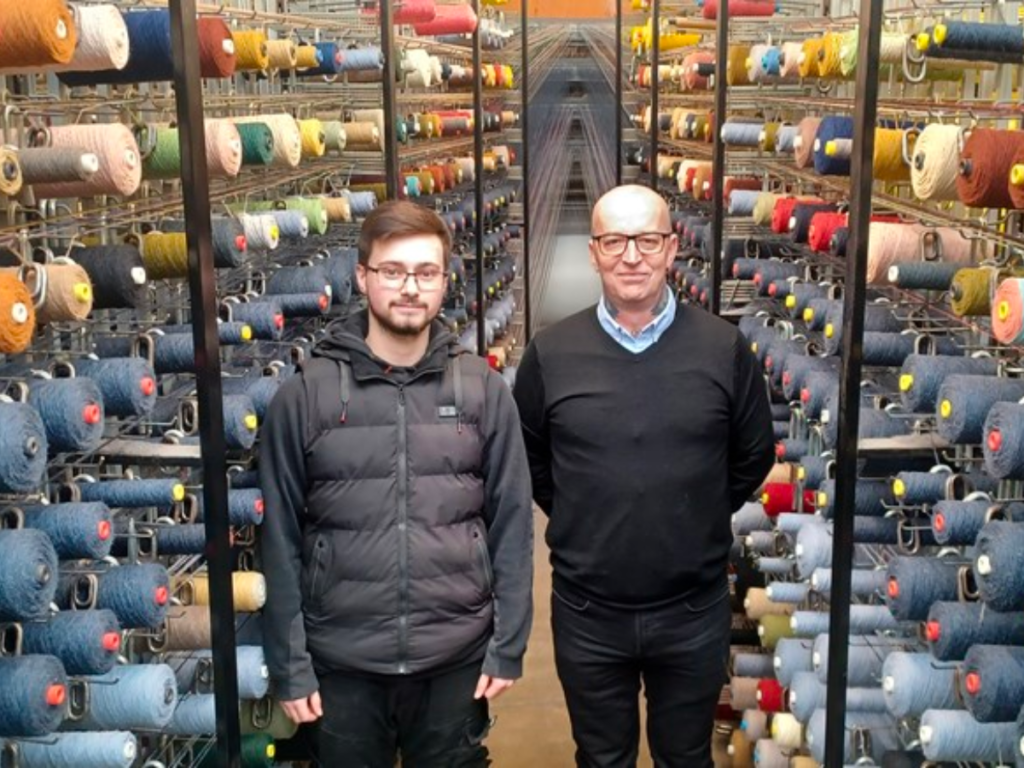 Sustainable woollen carpeting integral to the interior transformation of the Avanti West Coast's iconic Pendolino
Investment in Devon based SME helps secure skilled jobs and boost to local economy
Bespoke design helps deliver improved travel experience for wheelchair users
As work on the largest ever rail passenger fleet upgrade approaches the halfway mark, Avanti West Coast has highlighted the importance of sustainability in the choice of the new Pendolino interior as part of its £117m refurbishment.
World renowned manufacturer, Axminster Carpets have been enlisted by the intercity operator to help transform the iconic tilting train's appearance. In a two year contract, worth over £1.5m, it has helped the Devon based company secure jobs and preserve vital weaving skill sets amongst the 40 strong workforce.
As it marks its own Sustainability Week, Avanti West Coast has highlighted the wide range of benefits to using wool.
Renewable and biodegradable, woollen carpets naturally absorb humidity and Volatile Organic Compounds (VOCs) to improve air quality. As an insulator, wool also absorbs sound, helping to reduce noise. It also retains heat and releases it slowly – helping to regulate onboard temperature and reduce heating costs.
"We wanted a flooring solution that was both sustainable and helped to improve our customers' travelling experience.
"Wool is one of the most eco-friendly fibres available. It's 100% sustainable and 100% renewable, with very little environmental impact throughout its production process. It is also durable and capable of standing up to the rigours of Pendolino operation, widely regarded as the hardest working fleet in the UK."
With upwards of a 10-year life span, Axminster's policy of sourcing UK materials, also helps to greatly reduce the environmental impact when compared to other synthetic surfaces.
With over 5.6 million tufts of yarn in one carriage, each overseen by eye as part of the quality control, the entire fleet of 56 trains requires over 20,000 square metres of carpet – using the wool of more than 30,000 sheep.  This is enough to cover 86 football pitches. Or laid end to end, over five and a half miles of carpet, the equivalent of 94 Big Bens.
In addition, the carpets in three carriages of each train have a bespoke design to help better identify the designated areas for passengers with restricted mobility (PRM).
"We spoke at length to our Accessibility Panel when drawing up the specification for the Pendolino's refurbishment.
"High up on their list was the need preserve the wheelchair spaces. Doing that in such a visual way with a bespoke design in the carpet has really made a difference, reducing the incidences of luggage being placed in those areas and the difficulties that presents to wheelchair users."
"There's nothing more we like than a challenge. It's the first time we've built into a weave a bespoke PRM design. Its where art meets engineering and we're pleased it's had such a big impact.
"And thanks to wool's natural qualities, it will maintain its appearance and performance, to keep the Pendolino carriages looking pristine for longer, and minimise maintenance costs"
Within Barry's team is Trainee Weaver Ethan Huxford. Coming from a family of weavers, he follows in his grandfather and father's footsteps.
"It's incredible to think that our carpets will be seen by millions of customers each year, clocking up over a quarter of a million miles each year on the West Coast Main Line."
This article was originally published by Avanti West Coast on behalf of Axminster Carpets.