As we reach the six-month mark of 2023, we are taking the time to reflect on the rail industry's top headlines.
Alongside long-running themes such as innovation, technology, and infrastructure milestones, we've also seen a focus on wellbeing and sustainability.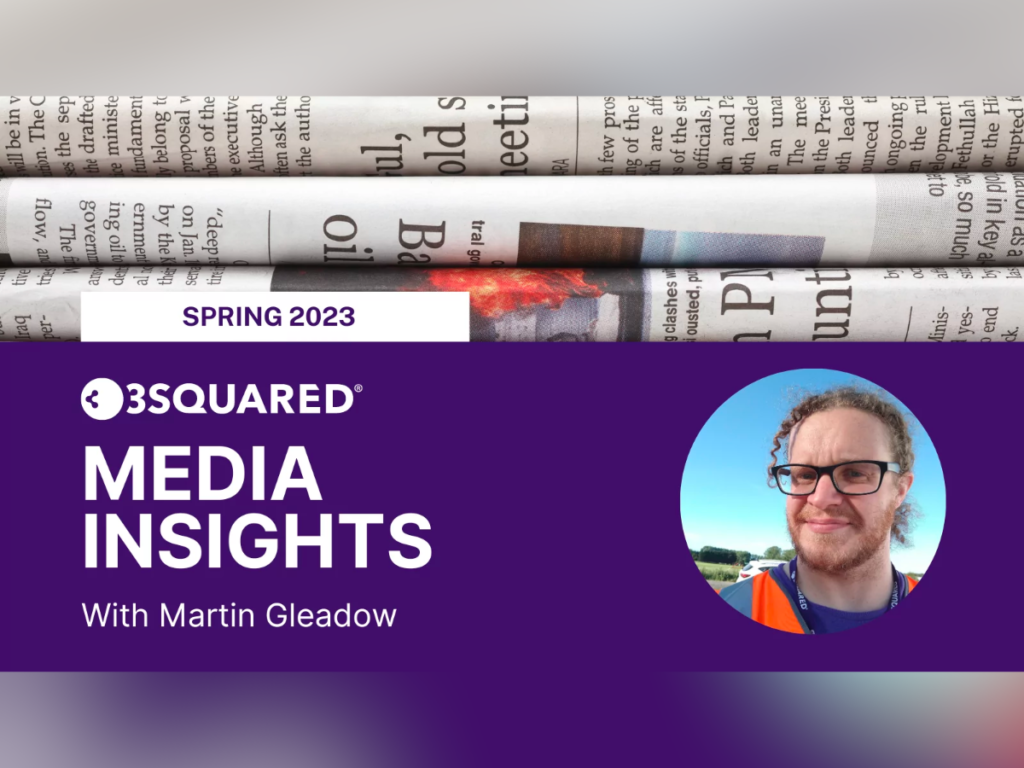 After a busy few months, our Head of Customer Success, Martin Gleadow, explores the news stories making the headlines in the rail industry.
Back in March, Britain's Transport Secretary, Mark Harper, announced that Derby will be the home of Great British Railways (GBR). It was revealed that the city scored the highest in terms of the six key criteria:
levelling up
connectivity
opportunities for GBR
value for money
heritage
public support
Derby also scored highest in the public vote, garnering a total of 45,600 votes – 5,000 more than second place. The Government emphasised the important role of the GBR HQ in the GBR reforms, reporting that it will act as a hub and will serve as the single point of accountability for the performance of the railway.
Another industry milestone was reached this year, with London North Eastern Railway (LNER) marking their hundredth year. The operator came into existence in 1923, through the merger of several companies and was born following the Railways Act of 1921. Since then, LNER has overseen the east coast rail network. We're pleased to have worked with LNER over the last seven years, and look forward to the next one hundred!
Innovation and technology have always been a critical focus in the press. Interestingly, the Government released a new report Transport data strategy: innovation through data which particularly resonated with us at 3Squared. We look forward to seeing how the Department for Transport (DfT) will collaborate with the industry to harness the value of data and technology. Additionally, we're excited to share more about technology, data, and insights on digitalisation and rail freight at June's Multimodal event, where our Head of Customer Success, Martin Gleadow, will be speaking on a panel alongside other experts, including Maggie Simpson from Rail Freight Group.
In terms of major infrastructure projects, HS2's milestones have been in the headlines. From this year, the project will hit peak construction, with a workforce of over 34,000, so major project milestones will continue on the Phase One main works. In April, the third tunnelling machine was launched for further digging under London.
The project has supported businesses across the West Midlands and beyond, with recent headlines reporting a £1.7 billion boost to the area. Recent reports reveal that an impressive £13.4 million has been awarded to community projects through the HS2 fund since 2017. HS2 also reached a sustainability-focused milestone in May, moving 10 million tonnes of material by rail. Through our work with SCS JV on HS2, our BulkSmart technology has contributed to the transportation of materials by rail – a more sustainable mode than road.
Speaking of sustainability, with Earth Day and World Environment Day recently, social value has also reached the headlines. It's been reported that sustainability will be taking a more prominent role as part of Network Rail's Control Period 7 strategy. Plans include a £290 million investment in decarbonisation including a proposal to transition the organisation's road fleet to electric vehicles. It also outlines a commitment to improve recycling and waste management, seeing Network Rail invest £17 million in this area.
Not only has social value in the sector been in the headlines, but wellbeing in the rail industry has also been highlighted. A new Samaritans report brought attention to this issue and called for increased support for railway workers' mental health. Samaritans revealed that "more than half of staff (57%) continued working despite experiencing a change in their mental health that impacted their ability to carry out their job, and 44% said they didn't seek any support.
Work wellbeing is essential for any industry, and tied to this is equality, diversity and inclusion (EDI). June marks Pride Month and we've already seen organisations like LNER and Network Rail launching Pride Month campaigns. This month, LNER revealed a new Azuma train celebrating pride. In our work to support EDI in our team and the wider industry, we are thrilled to get involved with this month's Big Rail Diversity Challenge. Find out more about the 'RailBlazers' team and the challenge on our blog.
Follow us on social media for regular updates or sign up to our newsletter for exclusive insights.
This article was originally published by 3Squared.