3Squared Parent Company, EPM Transport Solutions, Completes Acquisition of Rail Software Experts FabDigital
Today EPM Transport Solutions has, with the support of Literacy Capital, completed the acquisition of FabDigital to drive further digital transformation and enhanced communications in the UK rail industry.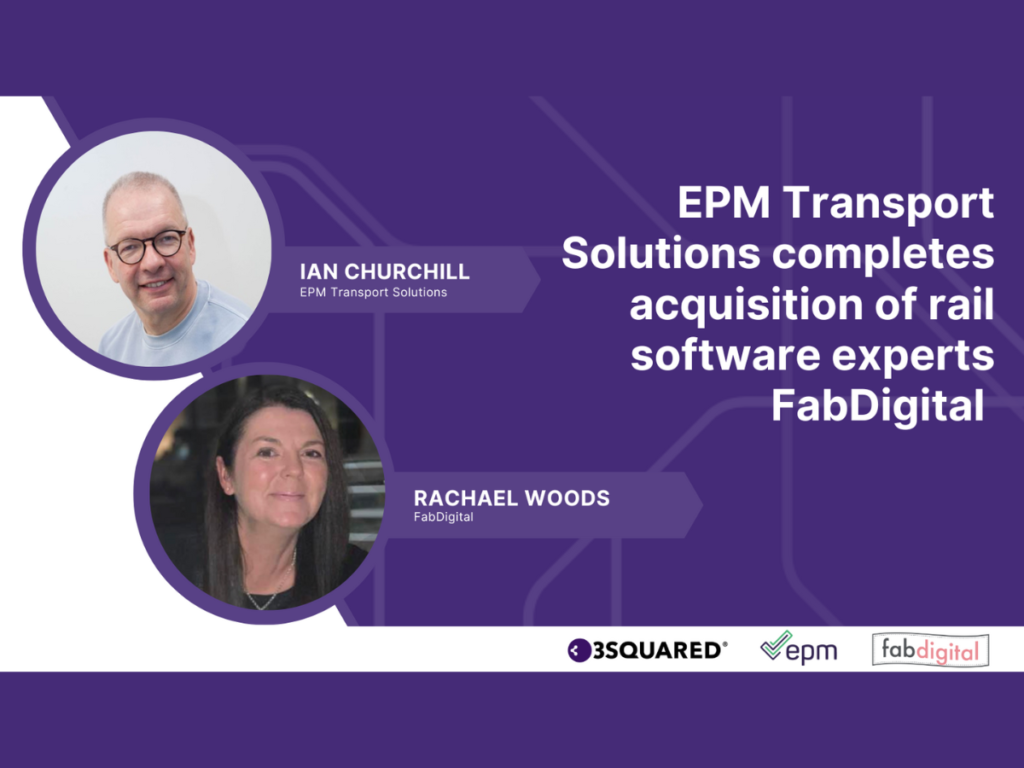 This strategic acquisition sees EPM further strengthen its Rail Division, adding a new range of solutions alongside those already provided by leading transport software business 3Squared, also part of EPM.
FabDigital provides a range of high-quality software products that offer real time and accurate travel information in easy to navigate digital formats to Train Operating Companies across the UK. Its live timetabling and tracking application seamlessly integrates with clients' websites, improving efficiency, streamlining customer communications and reducing administrative burdens.
"We are pleased to unveil the news of our acquisition of FabDigital. We have long admired FabDigital's software solutions which will help build out the offering in our already successful rail division.
"We believe that this partnership will add a new element to our rail technology offering, strengthening our capabilities, enabling both businesses to expand their expertise and support the rail industry further in its mission to further digitalise and innovate."
"Our vision at FabDigital has always been to create intelligent tools for the industry, resulting in consistent, quality, customer focused journey information. Joining EPM Transport Solutions is an exciting opportunity for our business. Together we can share best practice, promote sustainability and accessibility, and build on our expertise as we continue to support digital transformation in the UK transport industry."
This article was originally published by 3Squared.