In 2018 Network Rail announced that they were updating their Risk Management Standard (NR/L2/OHS/003), following a review by the Office of Rail and Road (ORR) that highlighted the need to reduce staff fatigue in the industry.
This came into full effect in October 2022, meaning everyone within the rail industry must be compliant. These new policies don't strictly impose restrictions on the hours that employees can work, but focuses more on the employee's wellbeing and providing conditions in which they can do their job safely.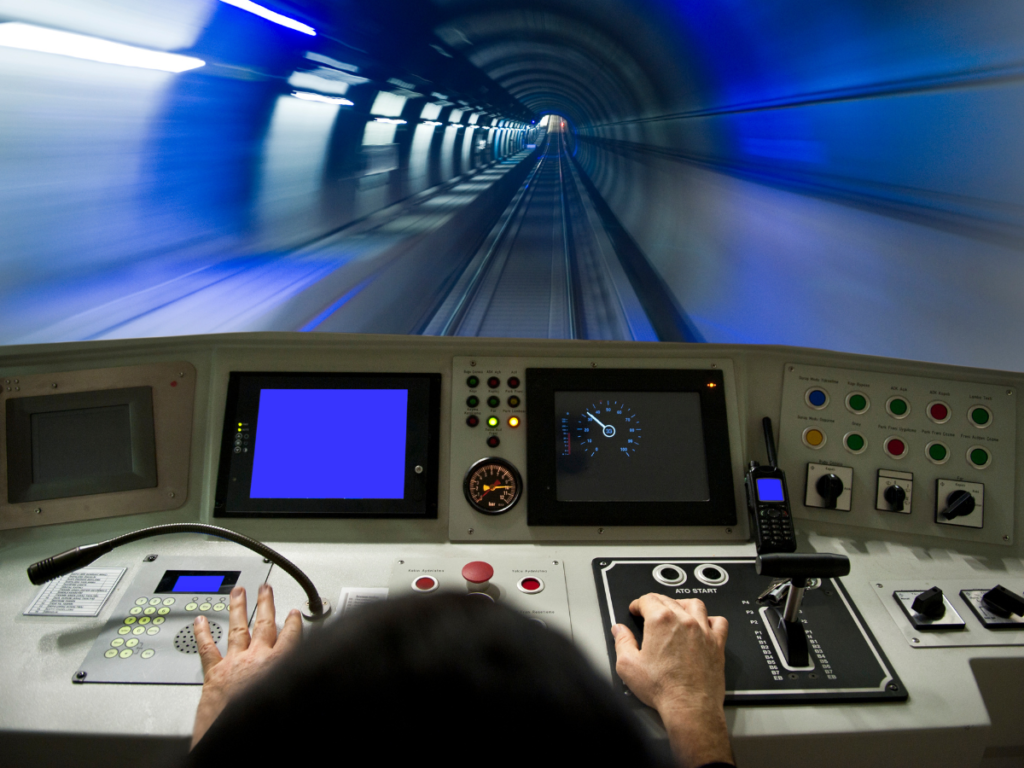 What is Rail Fatigue?
Rail fatigue relates to employees working in the rail industry. Making sure everyone is safe, from passengers to staff, is of the highest importance for the industry, so it's vital that every employee is fully alert and able to perform their job safely and efficiently. Whether rail workers are driving a train, on a station platform, or in an office, it's important no one experiences severe exhaustion to minimise the chances of an accident.
The Rail Safety and Standards Board (RSSB) defines rail fatigue as a state of weariness that can be caused by the following:
Working too many hours
Not getting enough rest
A lack of sleep
Heavy physical or mental workload
Everyone has experienced fatigue at some point in their life, and it can express itself in various ways. Rail fatigue can come on quickly, but also can build up over a prolonged period of being overworked and being left feeling mentally and physically fatigued. Losing a couple of hours of sleep over multiple nights can result in you feeling tired and not alert enough to manage the demands of a railway job.
Why Is Rail Fatigue Important to Monitor?
Fatigue can occur in different ways. People who feel tired are far more likely to make mistakes and when in an industry where staff are responsible for the safety of thousands of passengers daily, mistakes have the potential to be deadly.
Fatigue can impact employee performance in ways such as:
Decreased Performance: Fatigue can lead to a decline in productivity and performance. Tired employees may have difficulty concentrating, making decisions, and solving problems effectively.
Increased Errors: Fatigued workers are more prone to making mistakes and errors. When safety is such a core part of rail operations, mistakes can result in serious accidents.
Reduced Efficiency: Tasks that would usually take less time and effort can take longer to complete.
Lack of Creativity: Fatigue can hinder creative thinking and innovation, limiting an employee's ability to come up with new ideas or approaches to problem-solving.
Reduced reaction times: It can reduce an employee or driver's reflexes and reaction time and when trains are travelling at high speeds, it's crucial this is not impaired.
Poor Communication: The ability to communicate clearly is very important for the rail network to run smoothly and efficiently. Fatigue can impede communication skills, which can lead to misunderstandings and the wrong information being given out. This can have huge consequences, resulting in delays and accidents.
Increased Absences: Being fatigued for extended periods can lead to increased absenteeism, where staff take more time off sick due to feeling unwell or exhaustion.
Reduced Morale: Employees experiencing prolonged fatigue may feel demotivated and dissatisfied with their work. This can lead to a decline in productivity, engagement, and quality of work.
Reducing the risk of fatigue is a central way to support your team's health and wellbeing. Fatigue refers to the feeling of tiredness, both mental and physical, and feeling worn out. Ensuring enough time for rest and sleep as well as upholding work-life balance is central to effective fatigue management.
What Are Signs of Fatigue?
Feeling fatigued is usually compared to tiredness, but there is a difference. Being tired can often be fixed with a good night's sleep. However, fatigue is a larger overall feeling of exhaustion and burnout. Symptoms of fatigue can be physical, mental, and emotional and can include:
Feeling tired or having a lack of energy
Struggling to stay awake
Headaches
Inability to concentrate
Sore or aching muscles
Moodiness and feeling irritable
Impaired hand-eye coordination
Poor memory
Slow reflexes
Blurred vision
Lack of motivation
Being Compliant Following Network Rail's Updated Risk Management Standard
Following an ORR review, Network Rail updated their Risk Management Standard (NR/L2/OHS/003) to eliminate rail fatigue, which is now in place as of October 2022.
To ensure that fatigue is eliminated or reduced to an acceptable level, the new regulations encourage both managers and site staff to consider fatigue at all times throughout a shift, taking into account total hours including site and commute times.
The details of the minimum controls that are required to be put in place can be found in Network Rail's guide.
How Software Can Help with Rail Fatigue
Reducing the risk of fatigue is a great way to support your team's health and wellbeing. Obvious measures to put in place include giving your staff adequate time for rest and sleep. This can help them to have an effective work-life balance, which is essential to effective fatigue management. But this is only the first step to avoiding rail fatigue.
Monitoring fatigue levels of staff is vital to ensure you don't break the new compliance standard. Our RailSmart ORS Online Rostering Software is one of the best ways to monitor the fatigue and risk levels for all employees based on their actual working hours. You can effectively set out rosters, so your team avoids any risks of being overworked.
Our innovative technology can play a huge role in making sure high safety standards are maintained across the rail network. Keep passengers and staff safe with our range of RailSmart products that help you identify and mitigate risks.
Contact us today to see how our rail consultancy and services can help you.
This article was originally published by 3Squared.