Sheffield-based digital technology consultancy 3Squared has signed a 3-year deal, with an option to extend for 10 years, to supply its RailSmart Competency Management Solution to Network Rail following a competitive tender process.
The deal which is one of 3Squared's largest partnerships to date – will see Britain's track and infrastructure owner use 3Squared's innovative solution to help proactively manage and improve the capabilities of its operational staff.
Network Rail owns, operates and develops Britain's railway infrastructure – 20,000 miles of track, 30,000 bridges, tunnels and viaducts and the thousands of signals, level crossings and stations, with 4.8 million journeys being made every day on passenger services alongside 600 freight trains running on the network.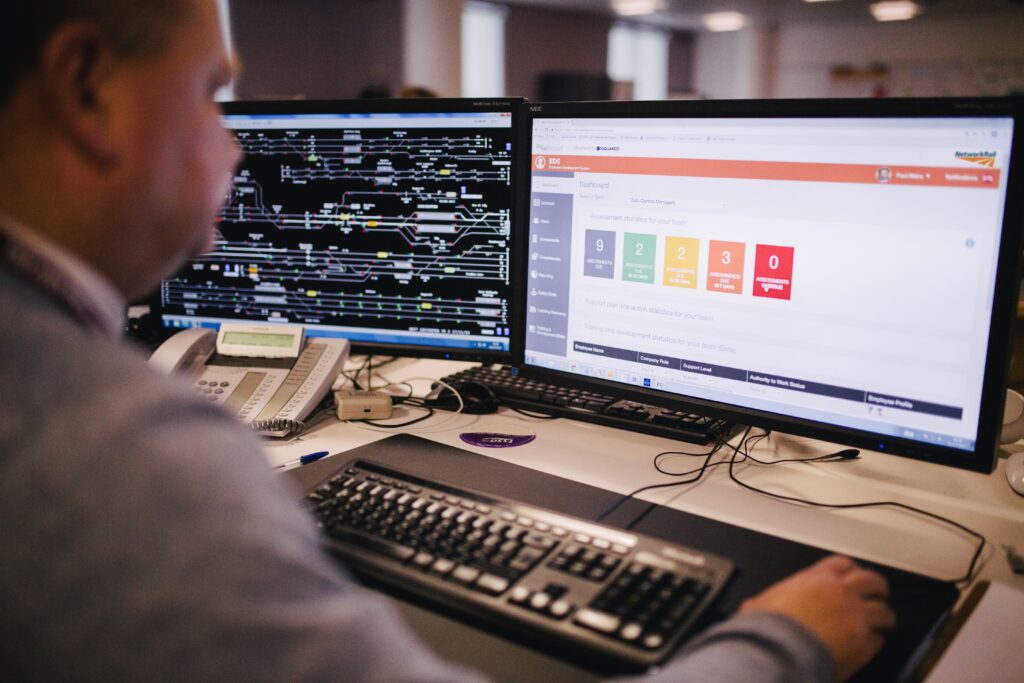 Network Rail signed the deal following an extensive market appraisal via its Technology Dynamic Purchasing System and tender process in which it found 3Squared's system offers the most economically advantageous solution.
3Squared's Competency Management Solution contains a number of modules for Network Rail to access, including a training and assessment section, which supports the continuous monitoring and improvements of employee competencies, candidate overview, which offers improved visibility of employee competency data including medicals, incidents, support plans and previous assessments and a reporting module provides business insight and better visibility of the company's current competency position.
"This is a huge deal for us, and we are delighted to be working with Network Rail to help bring Network Rail's competency management into the 21st century using our cutting-edge digital solution. 3Squared already works alongside many UK train and freight operating companies so it is a natural fit to also supply our systems to the nation's track and infrastructure owner."
The solution will first deploy to the North West and Central region and all other regions are then to follow depending on the successful outcome of the initial deployment.
"We are thrilled to be working with Network Rail on the implementation of our RailSmart EDS solution across its entire business. As an SME it is really encouraging to see Network Rail coming through with its commitments in its SME action plan creating mutually beneficial partnerships with innovative organisations like 3Squared."