Leading Rail Technology Consultancy 3Squared to Showcase Its Ground-Breaking Technology at Virtual 'Great British RailSmart Day'
On Wednesday 29th September, leading rail technology consultancy 3Squared will be showcasing its flagship suite of RailSmart products with a series of free interactive sessions at its 'Great British RailSmart Day'.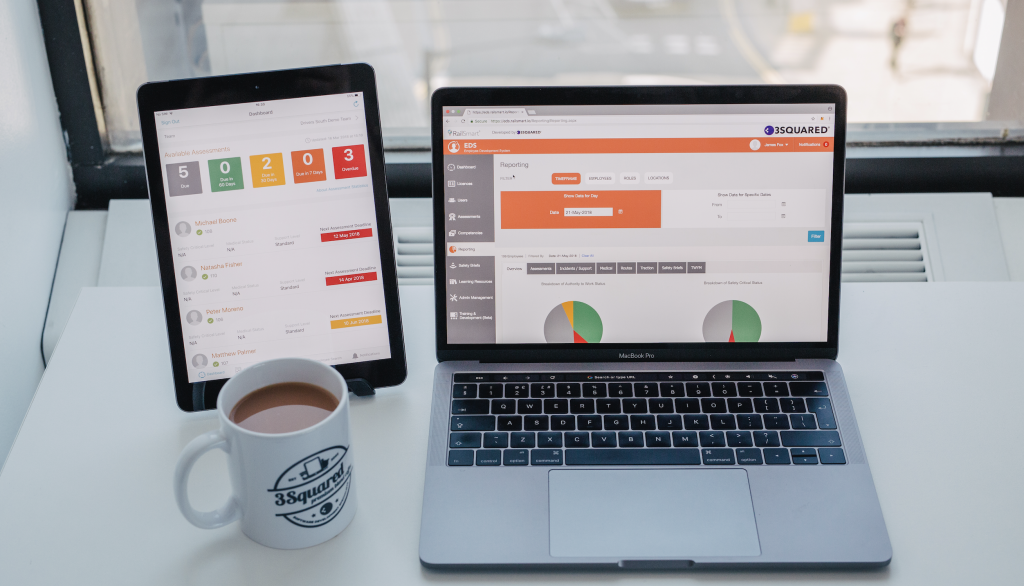 During the informative and interactive session, 3Squared will be demonstrating its RailSmart competency management system, EDS (Employee Development System) and showcasing exactly why and how its users can benefit from digitalising this crucial element of people management. In addition, the day will feature two sessions delving into how EDS can benefit both individuals and organisation and support the delivery of a safe and efficient rail network.
James Fox, Commercial Director and Co-Founder of 3Squared, will be hosting the event and will be joined by Phil Hibberd, Engagement Manager at RSSB (Rail Safety and Standards Board). Session overviews and event timings are as follows:
Session One: What Is Competency Management and Why Do You Need It?
12:00-13:00 
Competency management systems (CMSs) provide a framework and process through which an organisation manages health and safety in the workplace by ensuring that the requisite number of staff possess, maintain, and review the necessary competencies at all levels.
In this session 3Squared will discuss the benefits of introducing a digital CMS and how the proactive measurement of people's competencies drives health and safety, and organisational efficiency.
Securing competence and development of staff at all levels is a crucial element of simultaneously embedding and securing a culture that proactively manages safety, by making health and safety everybody's business.
They will conclude this session with a high-level overview of EDS. Focusing on the principal elements of the system, they will demonstrate how individual employees and managers are enabled to track and progress throughout competency cycles which underpin and enhance organisational efficiency and promote a culture in which everyone understands the role they play in their own and their team's health and safety.
Session Two: EDS for Rail Professionals, a Deeper Dive
14:00-15:00 
According to the ORR organisations "need an effective system for managing competence to help make sure that their staff have the appropriate skills [so] workers, supervisors, managers, and directors have and keep the appropriate skills, helps ensure those members of staff make safe decisions and carry out their work safely, reducing the risks to themselves and to other people."
In this session, 3Squared will take a much deeper look into EDS and show you how organisations across the rail community and supply chain use EDS to do exactly what the ORR recommends. Citing use cases from across signalling, rolling stock manufacture and maintenance and train operations, they will demonstrate the positive impact and benefit that EDS has provided to our clients. This specific element of the day will show delegates how EDS can provide a consistent CMS framework that suits all organisations, whilst providing the necessary personalisation to ensure that your own unique use cases can be accommodated.
For more information and to register for the sessions, click here.
This article was originally published by 3Squared.